By Fousiya | Sr. Coordinator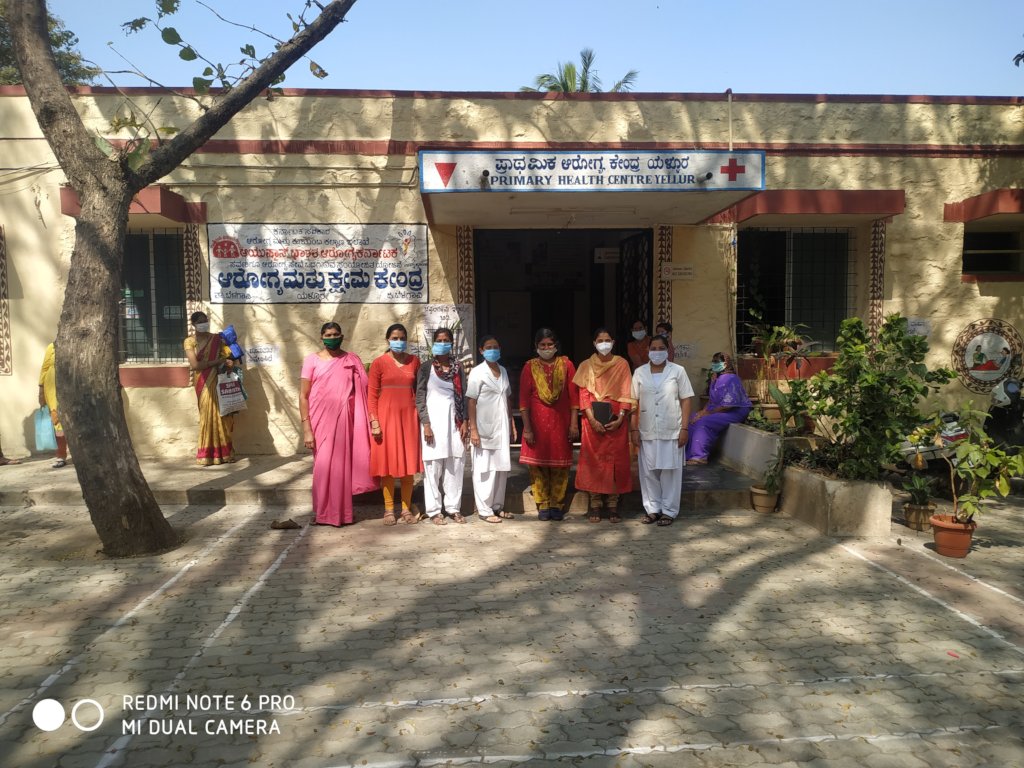 Community Mental Health Program (CMHP) at APD Belagavi has been operation since 2018 July. This Program initiated in collaborating with DMHP (District Mental Health Program) of govt. health department at Belagavi,
In this reporting period, we identified and following up with 260 People with Mental Illness from Belagavi and Bailhongal blocks with the support of Asha workers, Anganwadi teachers, and Student volunteers.
We after primary assessment from us we connected all of them DMHP and Govt. hospitals for further regular treatment and rehabilitation, now these all PWMI getting free treatment from the government hospital.
Through our community intervention, we are connecting all our identified PwMIs to the Monochaithanya camps running by govt. under (DMHP).
Identification Process:
With the support of Asha workers and student volunteers conducted a house survey in two PHCs for identification of PwMI,
After the identification process, we organized a mental health assessment and health checkup camps in the month of Jan & Feb-21 in collaboration with the District Mental Health Program (DMHP) and the government department for newly identification PwMIs. Through these camps, PwMIs getting awareness and connection with the govt. facilities to get regular follow-up treatment with free medication and counseling support. In this reporting period did an assessment with all the identified PwMIs and connected them nearby govt. hospitals and with DMHP.
Community Survey highlights:
In collaboration with Rani Chennamma University (RCU)s Social work department, Mangalore Universities SDM college Ujire students and DMHP conducted a community Mental Health Survey in Yelluru( Belagavi Block), M.K. Hubli (Bailhongal Block), Identified new cases and connected to treatment.
Parents Meeting:
Conducted a Parents Meeting at M.K.Hubli to orient the awareness of mental health, its management, the importance of regular treatment, the role of caregivers, how to manage stigma and isolation in the community, etc…, team DMHP supported and participated as a resource team with their IEC kit and facilitate the program. 20 Parents along with PwMIs participated.
Manochaitnya Camp:
Monthly on 3rd Friday Manichaitnya camp held at govt. hospital Bailhongal through DMHP, Psychiatrist treating PWMI along with other DMHP team members. We from our CMHP facilitate the mobilization process of PwMIs from the community and connecting them to this camp for regular treatment and counseling. Right now every month 30+ PWMI participating regularly and getting benefits from this process. It is creating good space for the families to take benefit near their natives and avoiding travel to the distance for the same
Block-level treatment camps:
Collaborating and supporting organized block-level Camps at Yelluru PHC along with the DMHP team for further screening and treatment. This effort allows us to take the treatment to the native places of the community stayed at villages. It is helping to maintain the regular treatment for better rehabilitation.
Visit PHCs to connect the rehabilitation facilities to the PwMI at the working community:
In collaboration with the DMHP team visited PHCs in and around the working geography to facilitate orientation on Mental Health Program and sensitized ANMs, Pharmacists, Asha workers and other health workers in PHCs to support the program and help the PwMI community to take benefit of the DMHP and APDs CMH Program.
Sensitization to RCU students:
Organized a sensitization program for RCU students of social work, Facilitated the awareness related to mental health, its symptoms, the role of students to connect them to the treatment, treatment facilities at DMHP, etc, this leads to approach more families with PwMI and new identification.
Key Outcomes:
Did orientation of the program with DMHP for further collaboration of the project
Collaborate with local NGOs, Academic Institutions, and Govt. health departments to facilitate the identification process of PwMIs
Conducted household surveys for identification of PwMIs through volunteers support
Identified and following up with 260 PwMIs to further rehabilitation in support and collaboration with DMHP and Other govt hospitals
Organized sensitization programs to build further awareness to the ASHAs, ANMs, students and caregivers
Visits to the PHC along with DMHP and build the connection between the health facilities and needy PwMI community
Regularly participating and facilitating the Manochintana camps for regular treatment and rehabilitation.
Success Story:
Problem History:
Beneficiary suffering from a mental illness problem for 8 years Earlier they were not knowing it was mental illness Someone suggested take him to the hospital so they visited a Private hospital Every month they spending nearly 1500 thousand rupees on treatment and travel.
Before APD Intervention:
He was taking treatment at a Private hospital but not getting a cure. He was not on regular medication.
After APD Intervention:
CMHP staff along with Asha worker identified him during the survey and oriented about Treatment camp and mental health. After the camp and enrolment, he is taking free treatment at Vadagoan PHC ( it is half km distance from his village). They visit every month and now he is on regular treatment and symptoms are reduced, connected to livelihood.
Medication:
He is taking regular medication
Tablet - Risperidone 2 mg 0-0-2.
Tablet - THP 2mg 1-0-0.
Changes seen:
Reduction in financial burden as drugs is provided free of cost at the nearest possible place.
PWMI resuming their roles and responsibilities (work/parenting).
Communication has improved and he practicing ADLS skills.
Taking part in community activities
Empowering persons with mental disability to get maintainers livelihood training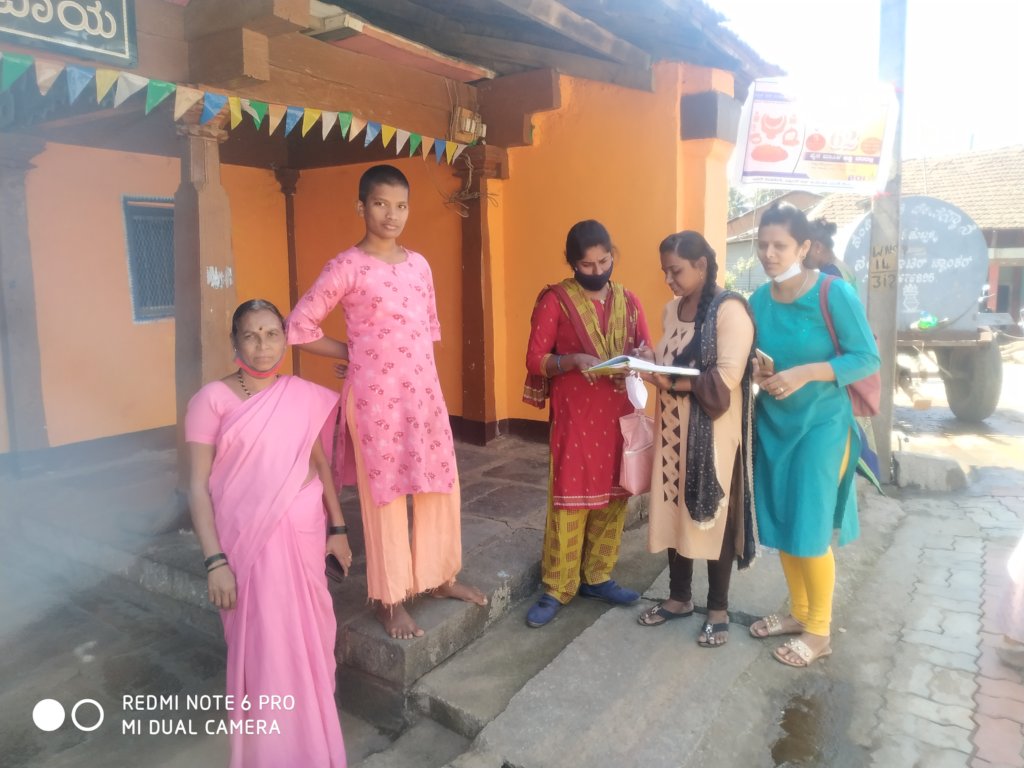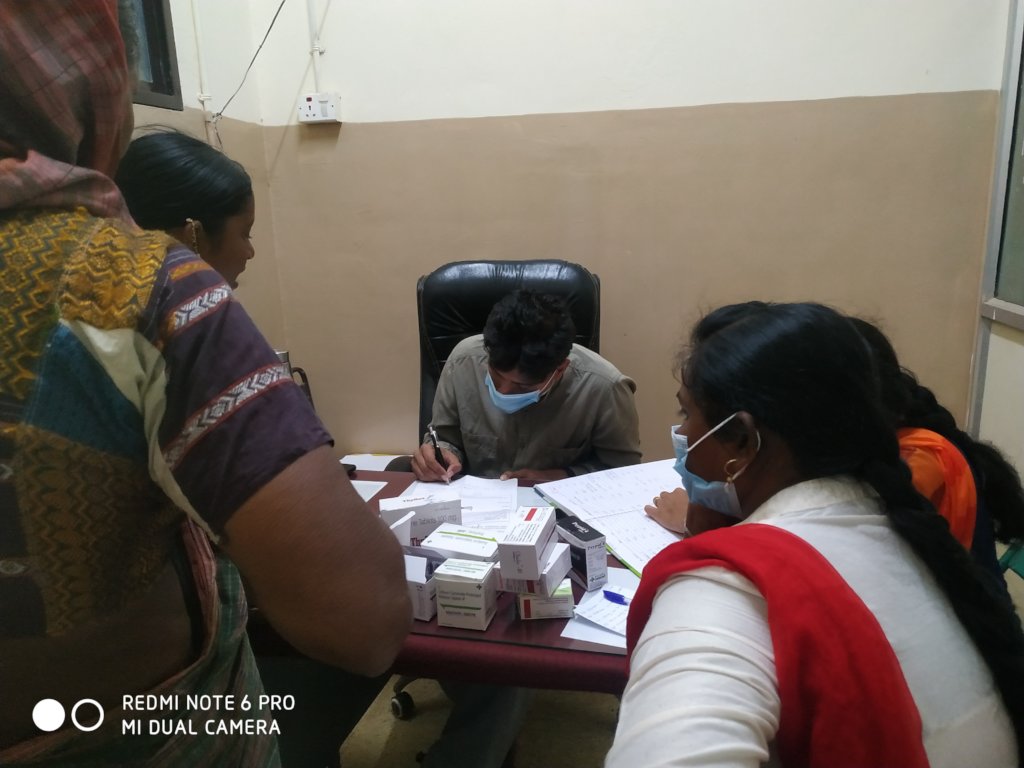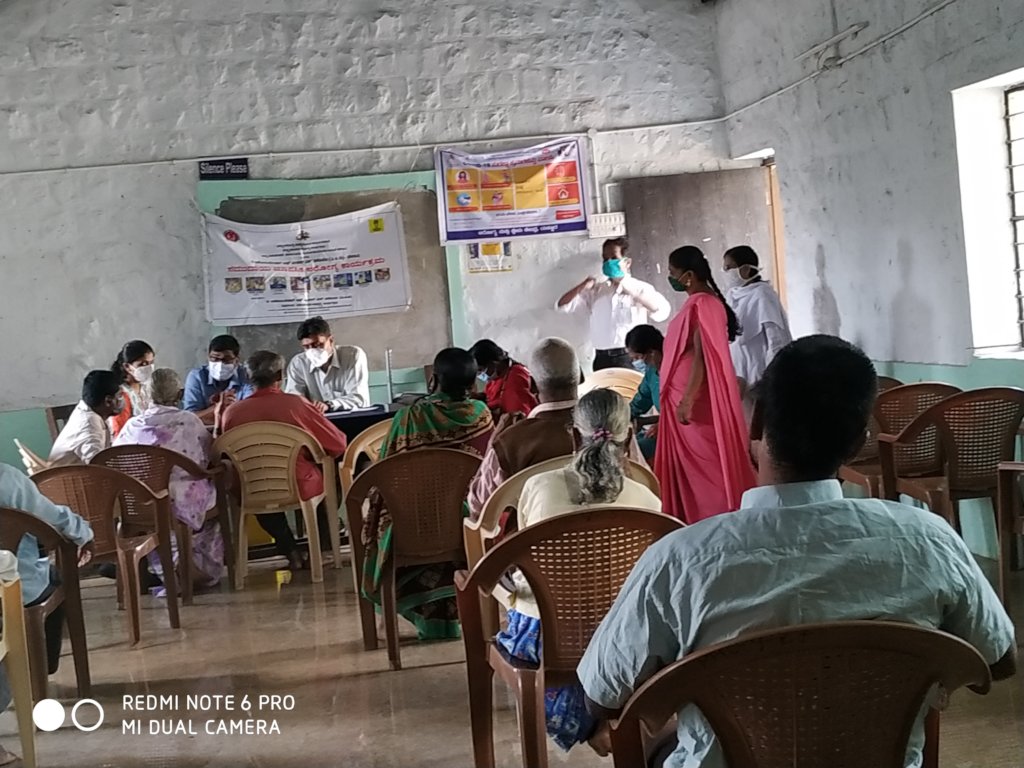 Attachments: