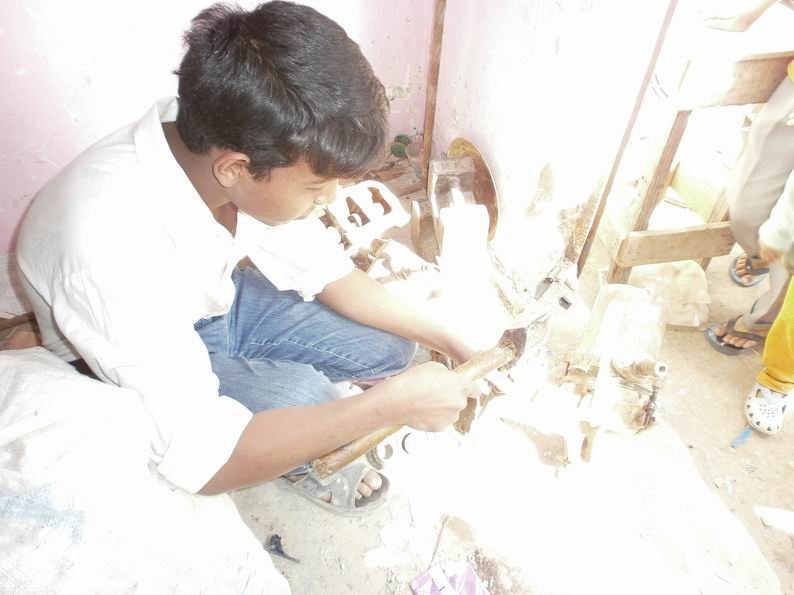 This month's update comes to you from Rashid, a graduate of Zindagi Trust's Paid to Learn primary education programme for working children. Rashid used to be a child who spent all his day at work instead of at school until he joined a Zindagi Trust school providing an accelerated primary education to working children. After graduating in the top of the class in that programme, his complete secondary education at a mainstream school with children who don't have to choose between work and school was sponsored by Zindagi Trust. Here's Rashid in his own words:
"Hello everyone! I am Rashid Arshad presently studying in grade 7 at Nimra Academy (Campus II) secondary school. About my family background, my father works in Punjab, my mother does manual work in houses from 8 am to 6 pm & I am at Kabariya (Antique) shop earning daily wages of 50 rupees. My family consists of six members; my parents, two sisters and two brothers including me. Excluding the youngest one, the rest are all school-going children.
I joined a Zindagi Trust (ZT) School in 2006. The days of my primary schooling and the support of teachers at Zindagi Trust are the good memories, which will never be wiped off from my memory.
I am really thankful to Zindagi Trust that supports students like me to continue their secondary education. My life in a mainstream school with regular children is totally changed from the previous one. Now I am an early bird and I get up at 5:30 am and reach school at 7:30am. My school starts at 8 am. When I was studying at the ZT School the timings were the other way round; morning work place and afternoon school. There are three things in my life that I really love, Allah, my family & my education.
I want to share a little about my strength that is to adapt easily in any environment and to be a quick learner with a great passion for challenging tasks. I am happy with my mid-term grade report.
My spare time activities are to play with my workplace friends, to teach them thrice a week & once a while go to video shop to play games.
I'm keen to have my character build up and develop throughout the coming years and I am hopeful for my ambition, which is to become a computer expert.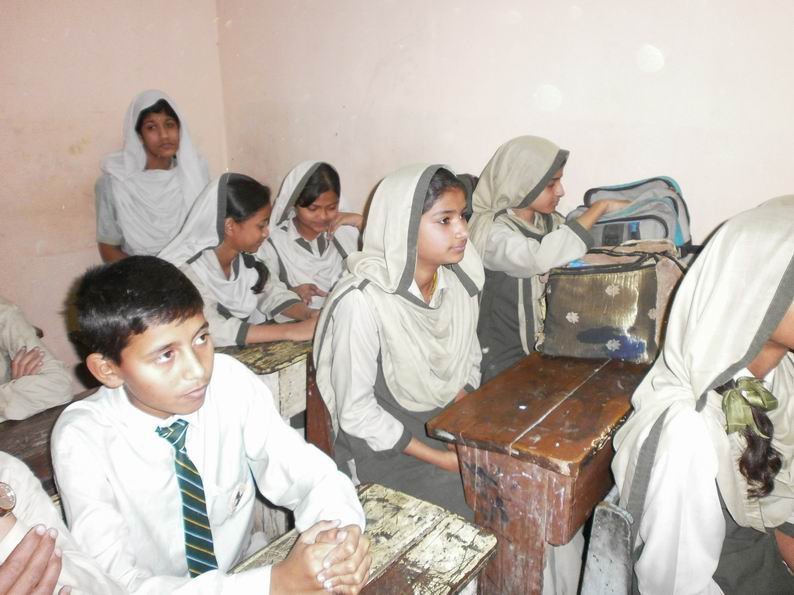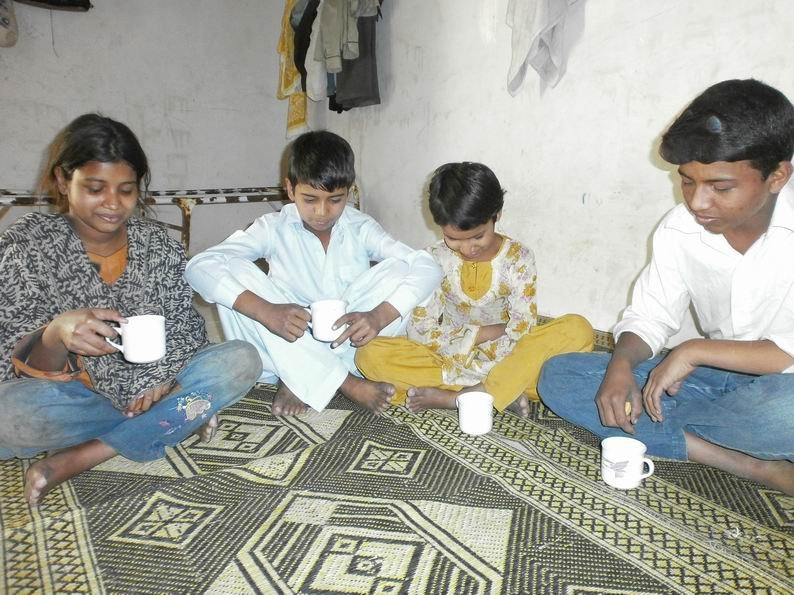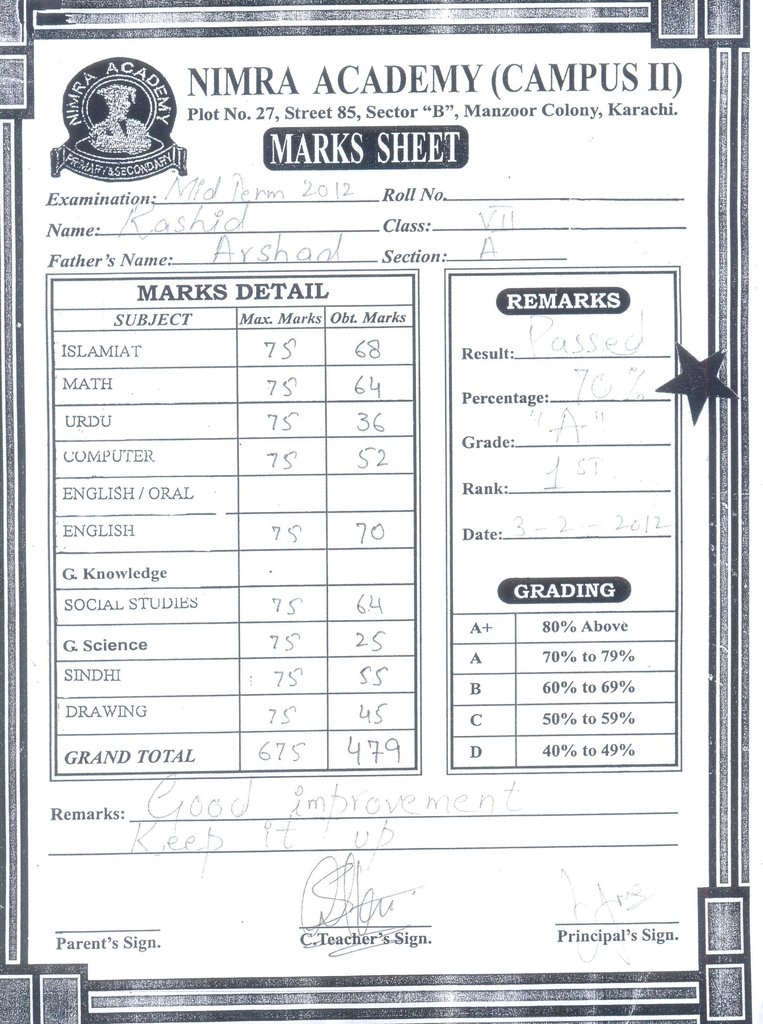 Links: