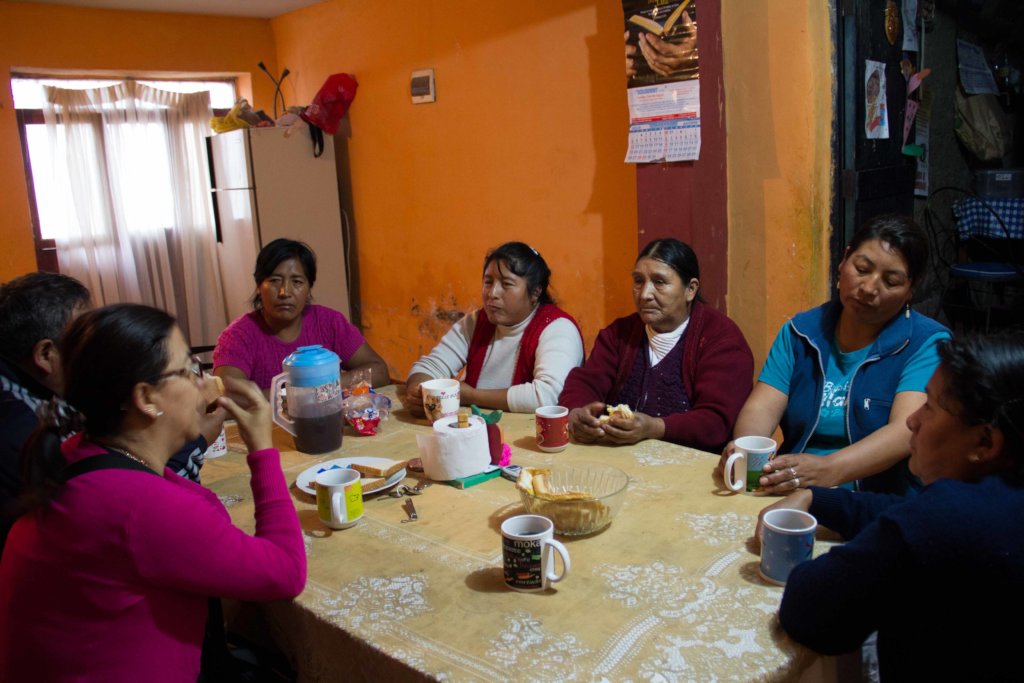 Since the Law on the Search for Persons Disappeared During the Period of Violence 1980-2000 (hereinafter the Law on the Search for the Disappeared)was passed in Peru in July 2016, a new window of opportunity has opened for families of people disappeared during Peru's internal conflict to find answers about their loved ones' fates. Even as bureaucratic and political obstacles remain constant in the process of searching for Peru's disappeared, The Equipo Peruano de Antropología Forense (EPAF) is committed to helping the family members of those who were killed and disappeared learn what has become of their loved ones and achieve some sense of closure.
While we have yet to reach our Global Giving fundraising goal, which would allow us to fully finance a forensic information collection campaign, we are able to use the funding we've received thus far during the critical stages of planning and preparation to collect information. Prior to being able to collect delicate forensic information, it is vital that communication lines with families and victims' associations are maintained, and that family members are informed about what is possible in terms of future forensic investigations. As we prepare to engage in forensic information collection later this Spring, EPAF is holding meetings with organizations such as El Congreso de la Coordinadora Nacional de Organizaciones de Afectados por la Violencia Política del Perú ( The National Coordinator of Organizations of Those Affected by Political Violence in Peru, or CONAVIP), as well as locally-based associations of families of disappearance victims, including the Associaciones de Familiares de Hualla and Sacsamarca (Associations of Relatives of Hualla and Sacsamarca [Hualla and Sacsamarca are two communities in Ayacucho, the region of Perú that was most intensely affected by the internal conflict and suffered the highest number of disappearances]). A crucial part of EPAF's work is maintaining ongoing relationships with these communities so that 1) they know that, however long it may take to find answers in disappearance cases, they have not been forgotten, and 2) as an organization we are able to most effectively respond to the needs and concerns of communities who continue to suffer the consequences of a conflict that ended nearly two decades ago, and lobby on their behalf for cases to have a humanitarian resolution.
One of the things that makes enforced disappearances so devastating – but is often the most difficult to quantify in terms of damage – is the way that they negatively impact the social fabric of entire communities in which they take place. Disappearances "[work] to keep the familial and social wound open - the absence of information about the disappeared ensures that the family and the community will always experience a lack and ignorance."[1] When disappearances occur on a mass scale, as they did during Peru's internal conflict, they are crippling not only to the direct victims, but to their community as a whole; most of the communities that suffered large-scale disappearances during the conflict continue to suffer from socioeconomic and political disadvantages, including extreme poverty and lack of adequate representation with Peru's government. One elderly woman in Hualla, for example, whose husband was disappeared over two decades ago, works raising sheep and cultivating crops but continues to live in poverty. Her ability to seek justice in her husband's case is limited by her socioeconomic status and geographic isolation. For this reason, any work carried out by EPAF – whether at the preparation, implementation or reporting stage – seeks to recognize the outsize impact that disappearances have had in the communities in which they took place. The preparation stage for collecting information on disappearance cases is vital because, in addition to organizing complex logistical considerations for carrying out interviews and collecting forensic data, we are in the process of coordinating with the abovementioned communities regarding the specifics of the Law on the Search for the Disappeared, the challenges that their communities face, and what we hope to achieve working together in the investigation, search, and transitional justice processes.
[1] Pramod K. Nayar, Pramod K. Nayar, The Violence of Disappearance: Reading the Boko Haram Kidnapping, in eSSays, Nayar on Boko Haram (2015).