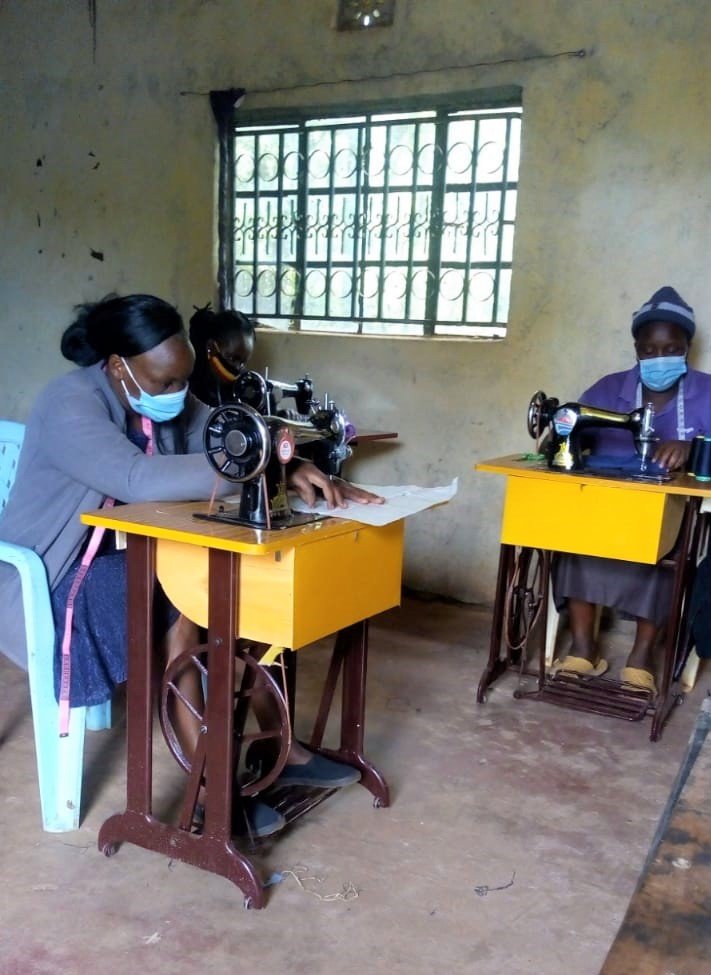 Dear friends,
We know you get a lot of emails so we'll cut right to the point. The pandemic is taking a huge toll on the health and welfare of people here in the informal settlement that we serve. So we are asking for your help to keep a critical program that is empowering young women with job skills that will help them recover from the pandemic's going past May.
Would you be able to invite 5 friends to make a donation to Shauri Yako to help us continue to pay the tailoring teacher's salary past June so we can train more young women?
Read on for more details...
As you know, we are a very small grassroots charity. We serve a community that is marginalized and underserved in normal circumstances and has been heavily hit by the pandemic. We are so proud to have been able to distribute food, soap and masks to over a thousand people as part of our COVID-19 response.
The problems that COVID-19 has brought to Kenya and in the informal settlement that is Shauri Yako include the widespread loss of jobs and livelihoods. Congesting living spaces and the continued lack of basic services like water are still aggravating efforts to stop the spread and need systemic fixes.
But we have been collaborating with the county administration and donors since June 2020 to help put in place social protection and food security measures and to strengthen the response at the community level. We are collaborating with residents and local businesses to collect and share food with the most vulnerable families. And many residents with small plots of land are now using them to grow vegetables and, where they can, sharing them with others in need.
The community has seen a marked increase in underaged pregnancies and sexual violence here as the pandemic has continued. SYSC is greatly challenged by the rising needs of youth and family counselling services and reproductive health education.
Prioritizing the empowerment of young women continues to be a key part of our strategic response to this overwhelming problem. We have been offering tailoring and dressmaking vocational skills and entrepreneurship training to eight girls (carefully following government health measures), who will complete their course in May 2021. The goal is to enable them to find jobs or create self-employment, building the path to a better future.
Thank you to all our donors, supporters and friends who make the work we do possible. There are many good causes there are to support and we are so grateful you have chosen Shauri Yako Community Youth Support Centre.
In peace,
Joe Mwai