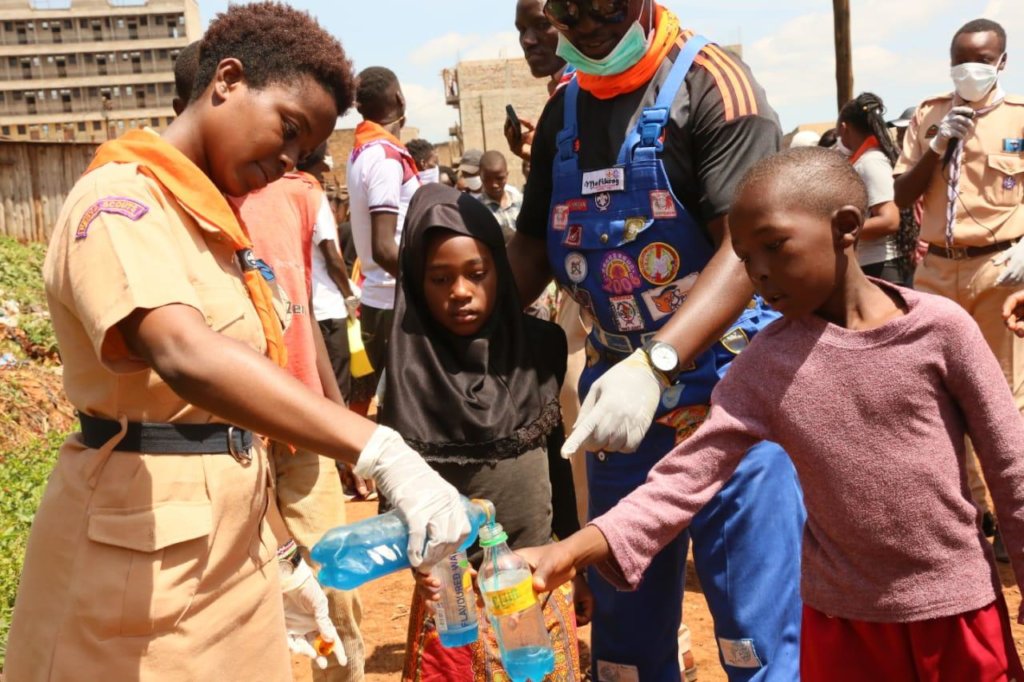 Dear Friends,
Like organizations all over the world, SYSC's regularly programs have been placed on-hold, as social distancing rules prevent us from gathering. For three months, we have focused all our efforts on preventing the spread of the coronavirus in the communities we serve.
These are very difficult times for folks here. If you've been following us on social media you'll have read how challenging it is to follow health guidelines and government restrictions in a community without access to running water. For a great many, the cost of sanitizer or a homemade mask is totally prohibitive and hunger is the consequence of staying home. Unfortunately, with increased unemployment, school closures and more people packed into very small living spaces, we've also observed a big increase in domestic violence and the sexual exploitation of children.
In response, we have launched a community health support initiative to slow the spread and protect those most at-risk. In collaboration with the local administration and community health volunteers, we have been:
Providing coronavirus sensitization and health education, including talks in community radio
Collecting food and distributing to the most vulnerable in the community
Providing family and youth counselling
Distributing soap, sanitizer and water
Thanks to grant funding from the Project Solution, we are also installing a high-volume water tank in the community that the local government will refill, saving residents trips to the Chania River for water and making handwashing more feasible.
Skills Training Program Update
Happily, the eight trainees who completed welding and masonry job skills training with SYSC in December 2019 have secured jobs in the construction industry. SYSC equipped each trainee with a set of tools, to help them get started. In February 2020, 4 new trainees (2 focused on welding and 2 on plumbing) began a skills training apprenticeship with our partner Options for Homes Kenya. Your donations will help us to purchase workplace compensation insurance, a requirement for all on-the-job trainees. Eight youth also began tailoring training, but this program has been suspended until we determine ways to continue while distancing.
Informal School Program Update
Our informal school program is also on hold - all schools in Kenya are closed. The kids who attend our school mainly come from displaced and refugee families, who are not able to attend formal schools. Unlike other Kenya kids, who are accessing online school studies, most children in our community do not have access to a computer or a t.v. and the government has yet to announce support for kids who are being left behind. Our focus is on raising funds for books to allow learning from home.
As always, we thank you for giving generously to make the work we do possible. We can't do this without you.
Kindly,
Joe