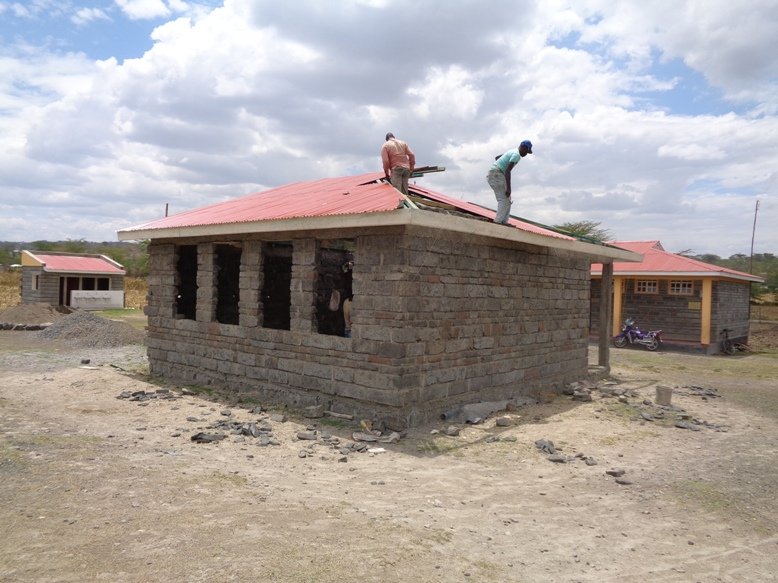 Yes, you did it again! Through the many generous donations, the construction of another classroom at the Live and Learn in Kenya Education Center in Nakuru, Kenya is nearly completed. The official opening ceremony is planned for November 7, 2015 when a group of volunteers and LLK board members will be visiting the Center. The 30 children who are presently attending kindergarten in a make-shift classroom will be delighted to move into the classroom which will be their own 1st grade classroom as of January 2016 - when the school year begins in Kenya. This is the 4th classroom to be completed within a year of construction work and is the beginning of phase 2.
Four more elementary school classrooms still need to be built – along with the attached administration rooms. When they are completed, the three kindergarten classrooms, a dining hall and a kitchen will be the next two construction phases. We have a long way to go, but with the continuous and generous donations, we are well on our way to success. But our success can already be seen in the outstanding grades that our children received this last term – ranking our school as the second best school in the 35-school region in Nakuru. In fact, from the top 10 second graders in the entire region, 7 of them are our pupils. This shows how quality education in a quality environment really makes a difference. Children who would have otherwise lived in the streets of Nakuru are now under the best pupils in the region.
If all goes well and the donations keep on coming in, we will be able to begin the next classroom construction in January or February 2016.
A very special way to leave a lasting mark is a classroom dedication. Through several donations this classroom is being dedicated to the memories of Klaus Kreuzeder, Robert Dobler, Dr. Christian Köster and Amira Turner – with special thanks to the donors who donated a significant amount. The beautiful dedication plaque made of fine porcelain was made and donated by Rosenthal GmbH and will be attached to the wall of the classroom.
By funding the entire costs for a classroom, you can name and dedicate a classroom and make a difference for many, many years to come.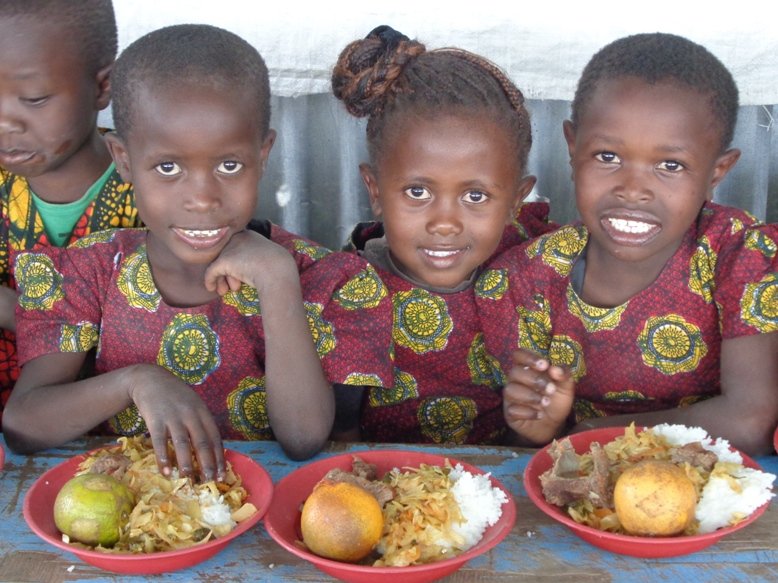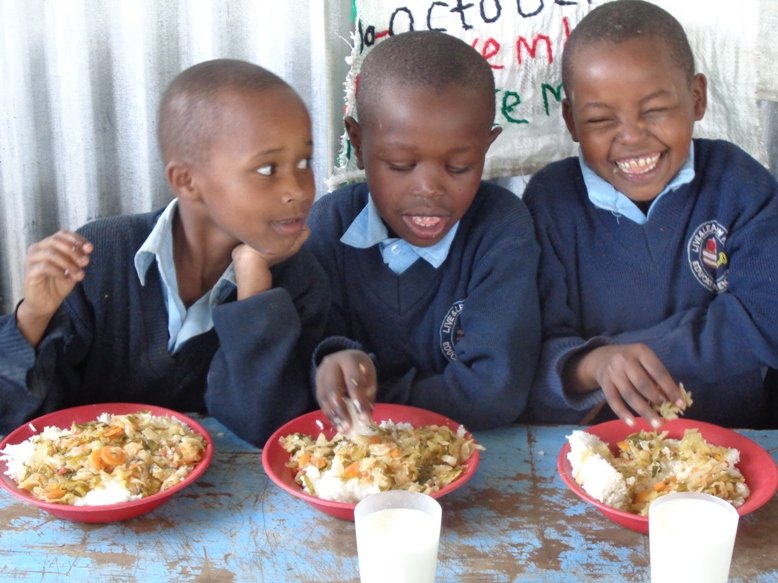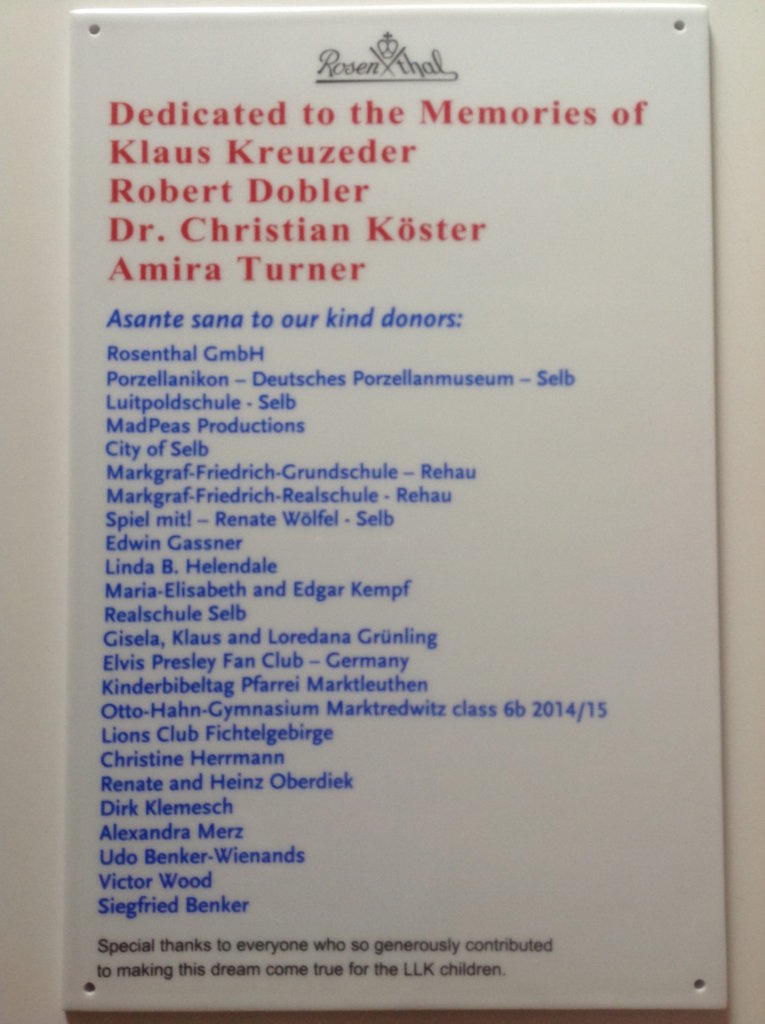 Links: