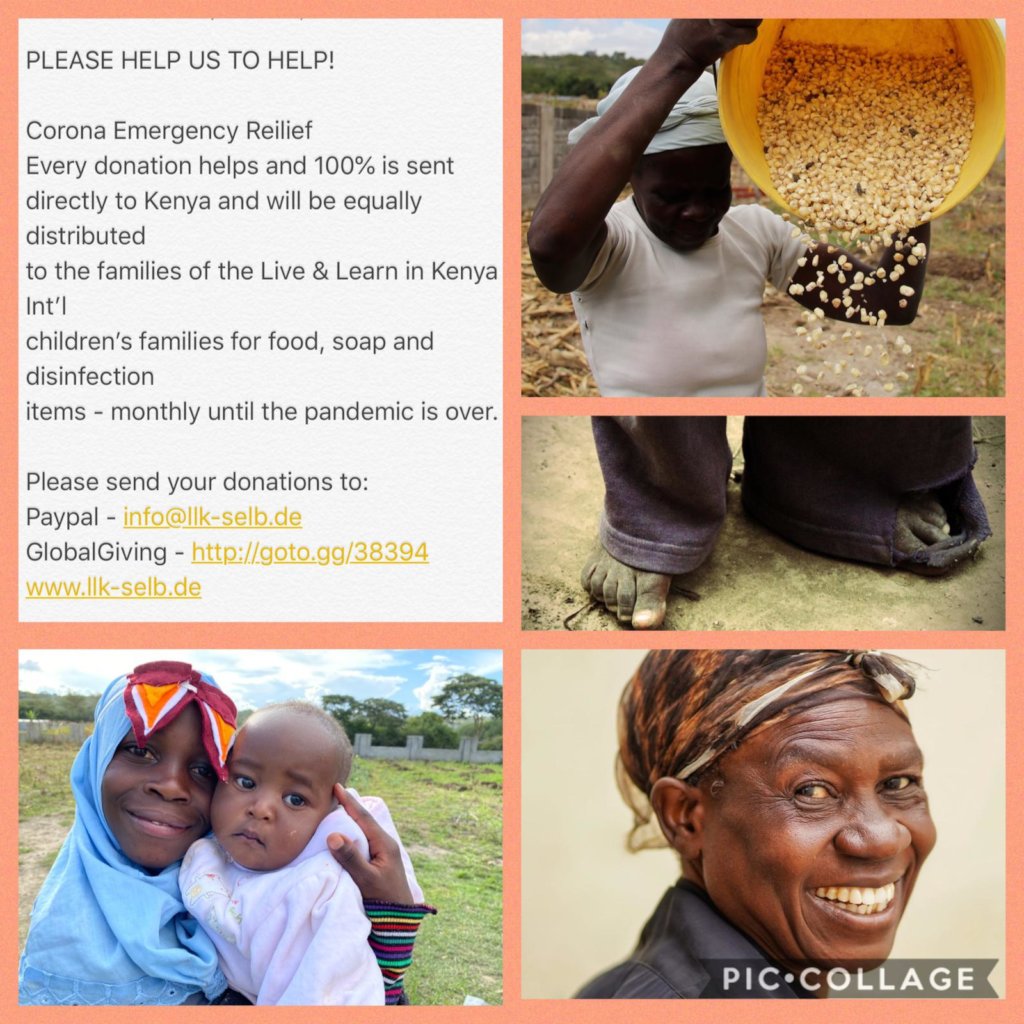 The coronavirus is taking its toll all over the world. A friend of mine commented that we aren't stuck in our houses - we are safe in our homes. And that is so very true. We can complain about toilet paper and bananas and having to sit around at home not knowing what to do with ourselves all day long after binge-watching some silly TV series or playing the same video games for hours on end and searching the internet for something else to buy to pass the hours. But at the end of the day, we are virtually safe with our disinfecting medical soaps and gels, rubber gloves and masks to protect us when we sneak out into the big outdoors to go grocery shopping or walk the dog. We are protected everywhere we go because there are rules and even laws that make us keep our 6 feet away from each other "better 6 feet away than 6 feet down". Of course, the sickness and the deaths that we read and hear about - and the pain of the loss of friends and loved ones is excruciating. It's a difficult time all over the world.
But sitting in our homes knowing that if we were to become ill we would have medical care is a safety net that is not there for millions of people all over the world. The poverty-stricken living in crowded slums do not have this safety net. Most likely their governments are more interested in saving the rich and sometimes even literally beating the poor into their shacks and huts to keep them off the streets and spreading the virus.
This is where organizations like Live and Learn in Kenya International come in to help in all ways possible. The children on the Live and Learn in Kenya International project - based in Nakuru, Kenya - are no longer able to attend school. The schools have been shut down for weeks already. No school means no school breakfasts or lunches. Parents and guardians have lost their jobs - albeit low-paying jobs - at least they were able to earn 2 or 3 dollars a day. Now they have no income at all!
We cannot distribute food because the parents cannot come to the Live and Learn in Kenya Education Center for it - and we are not able to buy food in bulk as we usually do. Mind-boggling problems and sleepless nights - just imagining how the children and their families are stuck in their shacks and huts - hungry and thirsty and unprotected from the surge of the virus.
It took us a couple of weeks - but we have found a way to assist the parents and guardians of our 480 children. Sponsors and generous individuals have answered our first pleas for donations so that we are able to send money to the Live and Learn in Kenya Int'l office in Nakuru - and it will be distributed via MPESA to all of the LLK families. What a relief.
But we've only just begun. We need to transfer funds to all of the families on a monthly basis as long as the pandemic continues to ruin the existence of the families and our Live and Learn in Kenya children.

Please go on helping us to help.
Asante sana - thank you so much.