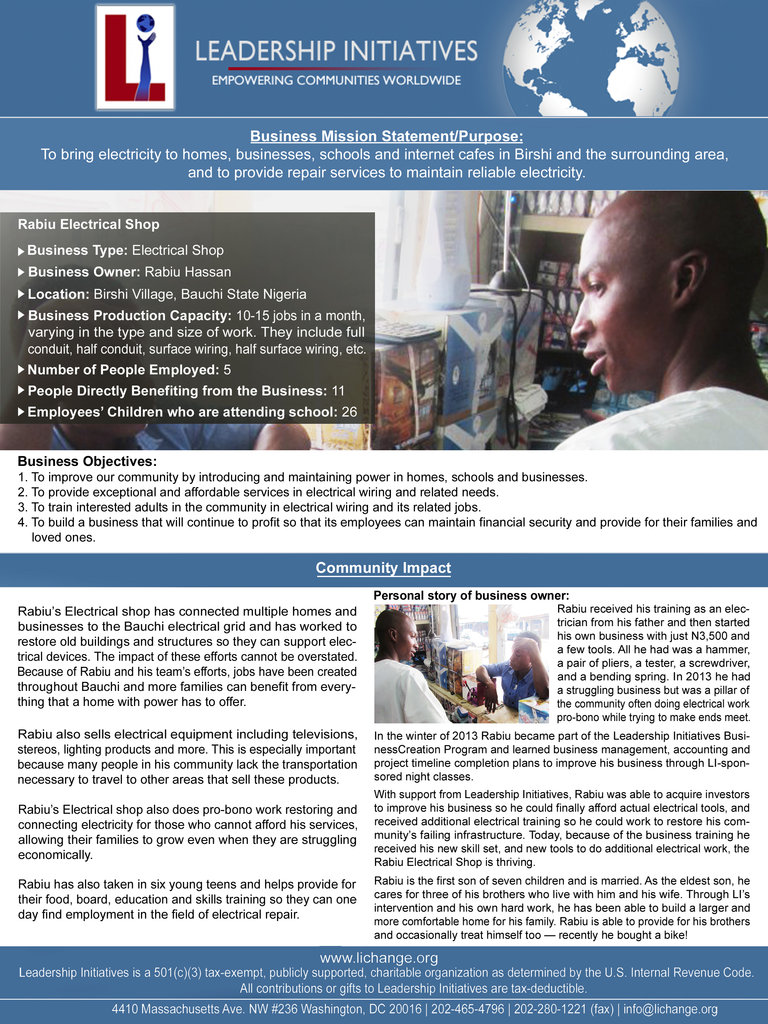 Dear Astonishing Leadership Initiatives donor,
Because of you Leadership Initiatives has added a new English Literacy component to our business training programs, that will help business owners and their co-workers expand their services to new markets by working with them to translate their work through basic English speaking and literacy training.
I want to take a moment and highlight one individual who has undergone this training and what it means to our programs.
Rabiu, Electircal Shop Owner
Rabiu received his training as an electrician from his father and then started his own business with just N3,500 and a few tools. All he had was a hammer, a pair of pliers, a tester, a screwdriver, and a bending spring. In 2013 he had a struggling business but was a pillar of the community often doing electrical work pro-bono while trying to make ends meet.

In the winter of 2013 Rabiu became part of the Leadership Initiatives Business Creation Program and learned business management, accounting and project timeline completion plans to improve his business through LI-sponsored night classes.

With support from Leadership Initiatives, Rabiu was able to acquire investors to improve his business so he could finally afford actual electrical tools, and received additional electrical training so he could work to restore his community's failing infrastructure. As Rabiu's business grew, so did his reputation allowing him and his team to begin venturing into English speaking parts of his community to grow his client base.
In the fall of 2014 Rabiu and his team began basic English and literacy training. Because of this Rabiu and his team have been able to open up a whole new sector of employment for his business through basic greetings and translation cards so parties who do not speak the same langauge can agree on a price for services needed.
Today, because of the business training he received, his new skill set, literacy training and new tools to do additional electrical work, the Rabiu Electrical Shop is thriving while also rebuilding his communities infrastruce literally bringing a light to his friends family and neighbors.
You can learn more at www.LIIBAP.org or view the program pamplet and benefits sheet attached along with our highlighted business partner Rabiu's Electrical Shop.
If you would like to learn more about our IBAP program or their business partners visit our new website at www.lichange.org. There you can find out about their personal stories, meet members of the community, view photo galleries, or even set up a skype call with a business owner!

Also if you had a moment could you tell us why you donated and how you heard of us, we are always trying to better refine our message and reach more people with our call to change. Thank you for also helping us, understand wonderful people like you better!

Wishing you, your friends and especially your family the absolute best this Holiday Season!

Sincerely,



Marshall and the entire LI family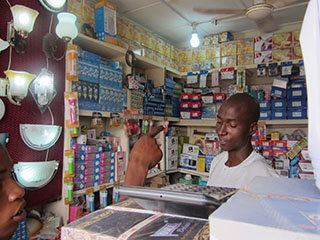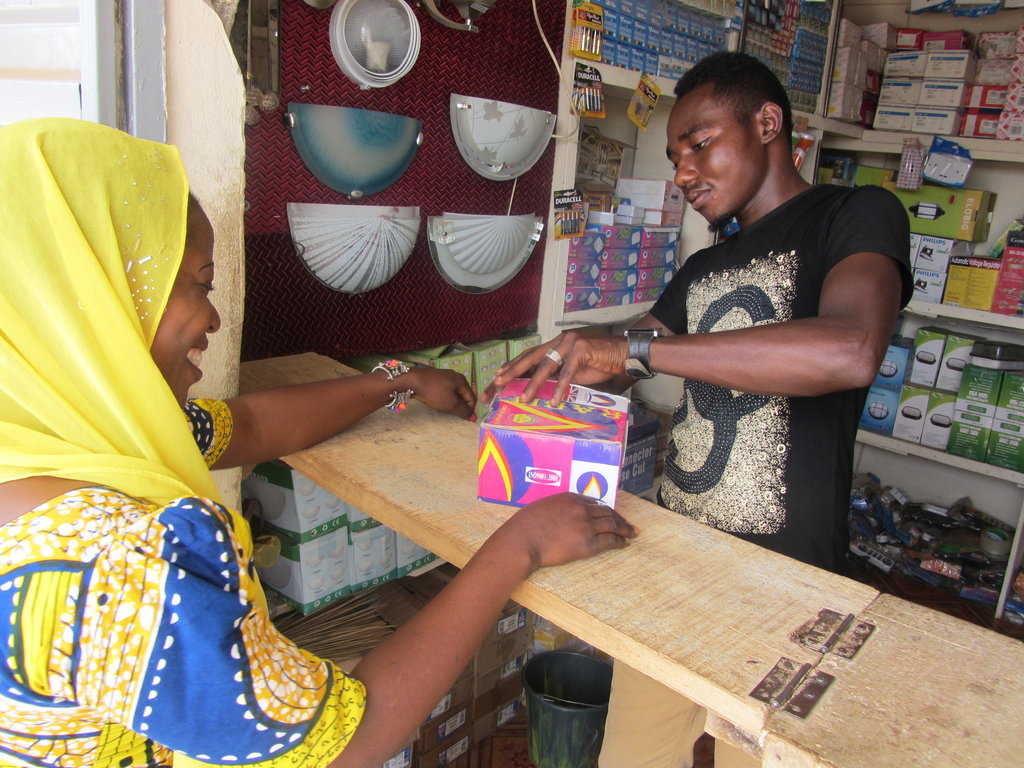 Links: