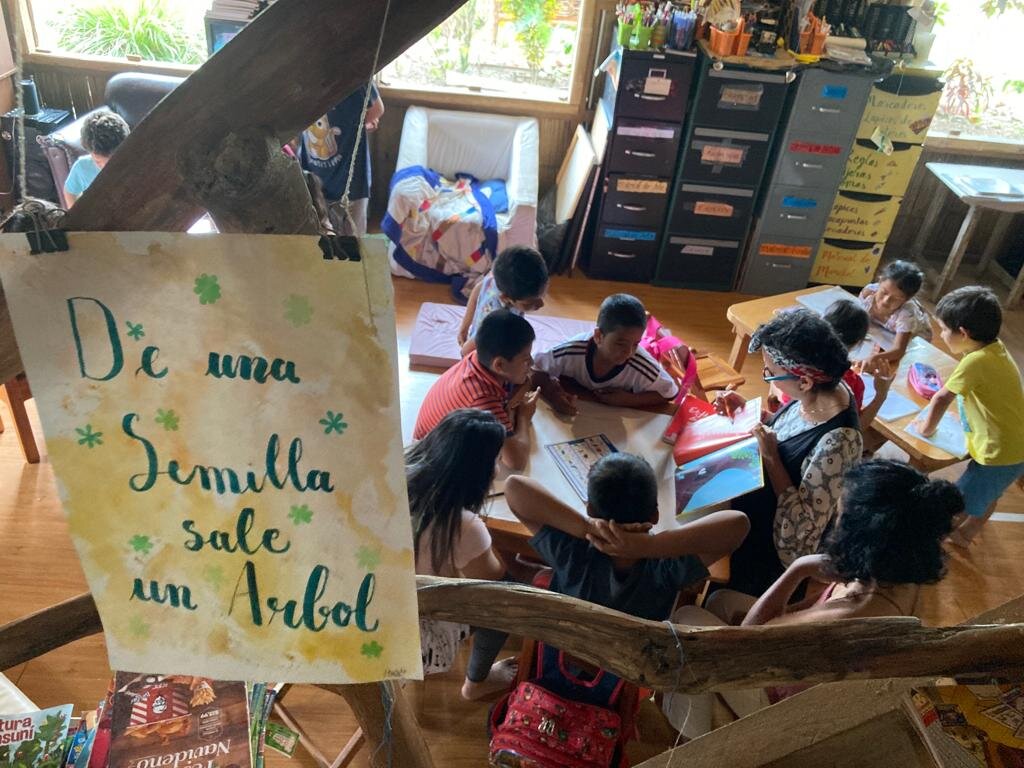 When we signed up as volunteers for a children's library, we imagined children reading books or borrowing them to take home. However, upon our arrival at A Mano Manaba, in Don Juan, Manabí province, Ecuador, we realized that this place is much more than a library. Each week we display an array of ¨learning by playing¨ activities with one thing in common: the child's self determination to get an education.
We began the week by going to the local primary school to pick up a small group of kids who attend remedial reading in the library on Monday, Wednesday and Friday. These children are selected from the upper grades. After a brief training on the phonological phonetic method, which prioritizes the sound and representation of each letter rather than its name, we work with each child on an individual basis. With this system, girls and boys acquire autonomy, confidence and stronger writing and reading skills.
After remedial reading we go back to the school with the kids for recess where we interact on the playground with children and teachers, encouraging respectful relationships and gender equality dynamics. The range of activities is wide: we play with a diabolo, jump rope or use a hula hoop. Sometimes we play games that combine learning with fun or sports, like throwing a ball from the center of a circle while counting numbers in English or doing simple addition, subtraction or multiplication. We also take books from different grade levels to reinforce the idea that it is fun to read in our free time.
Every afternoon 15-25 children come to the library to do homework, read or spend a relaxed moment of learning and fun in a quiet environment, specially created for them. The afternoon always begins with the heart of any library: reading. We invite the children to pick out a book, appropriate to their age and reading level, and read for a while. Some can read on their own, others need our help to enjoy and learn from the story. After reading time, we take on homework. With our assistance and all the resources and strategies we can offer, kids realize how important and fun understanding can be. Instead of just copying lessons or making half-hearted efforts on the task at hand, they have decided to learn. Gender equality: Persona Pacífica A Mano Manaba is currently applying in depth the persona pacifica or Peaceful Person program, dedicated exclusively to boys aged 10+. Daily meetings for an hour in the library garden are dedicated just to boys. Here they talk, play and bond with each other, based on trust and affection, and are given the opportunity to get to know other forms of masculinity, different from the traditional male model they know. This process is part of the larger work on healthy masculinities that A Mano Manaba is promoting. In short, A Mano Manaba is much more than a library, and all the activities faithfully reflect the its core values: gender equality, liberating education, environmental awareness and valuing ancestral culture for the future. Every week is thrilling, different and truly rewarding.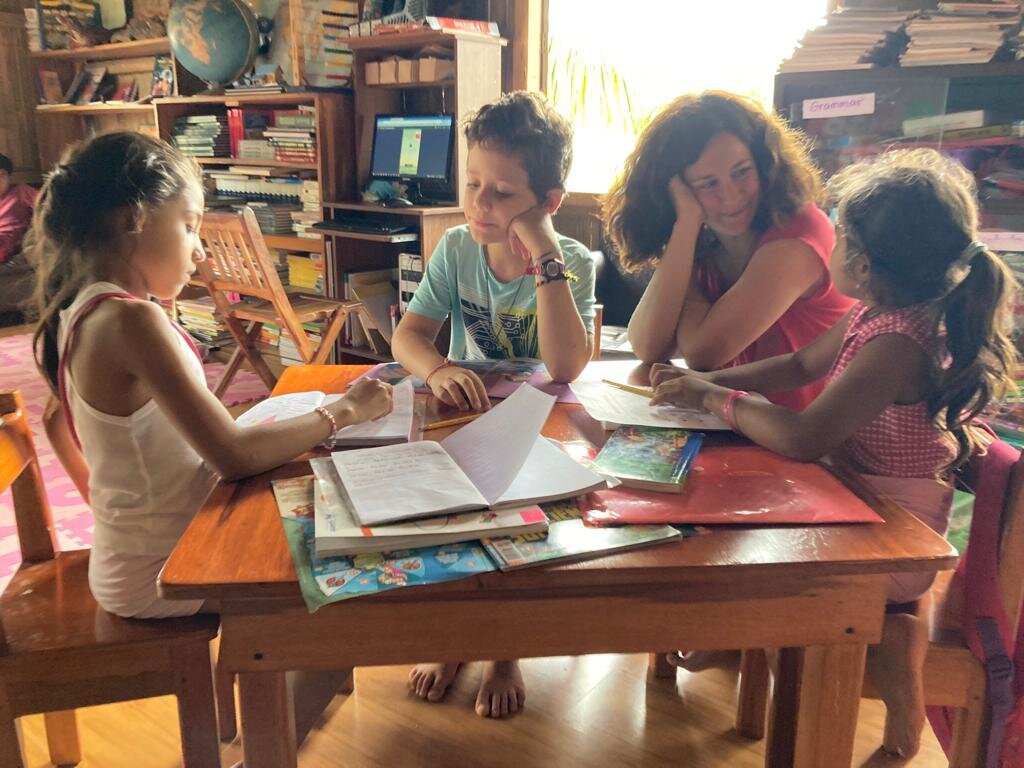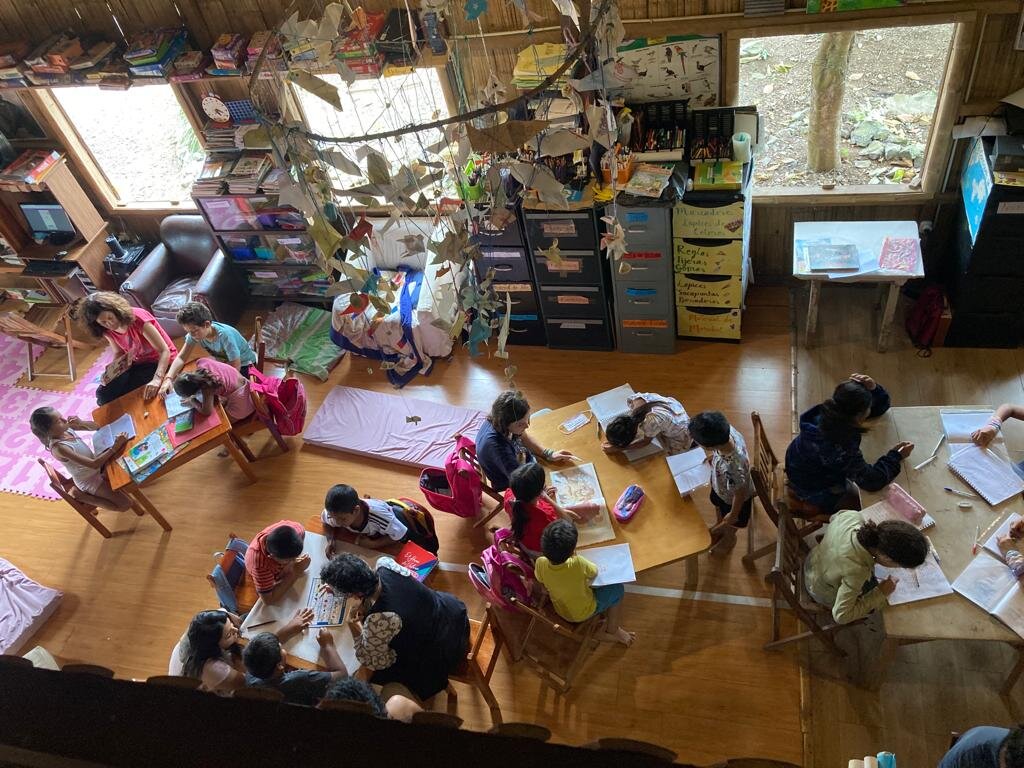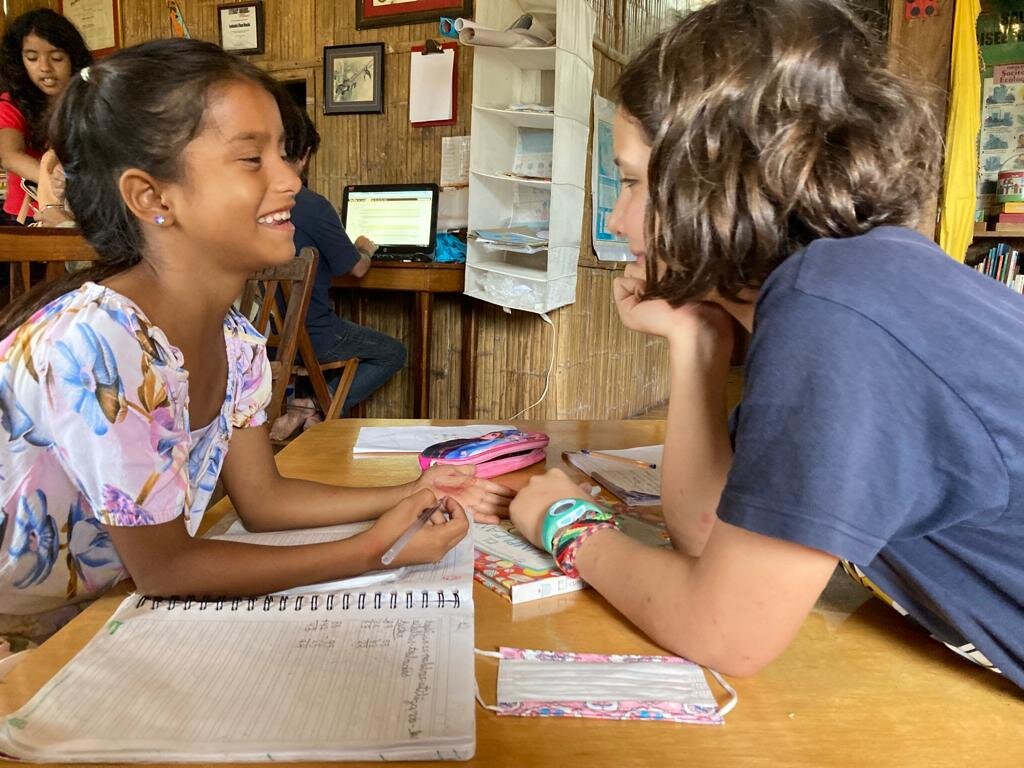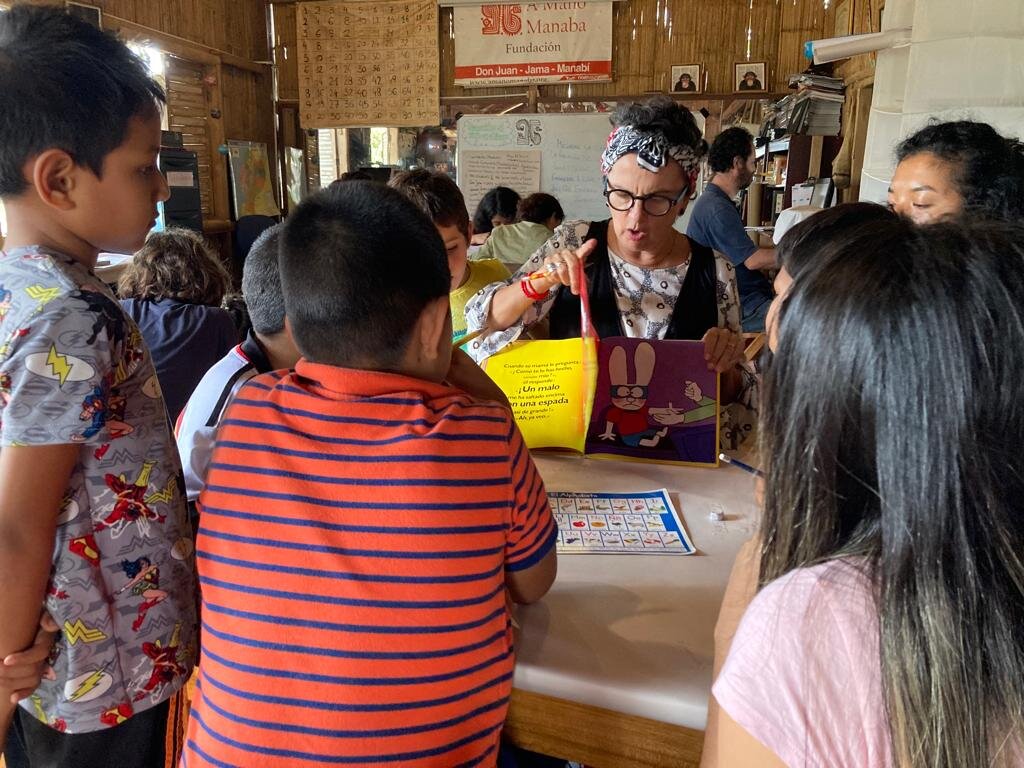 Links: