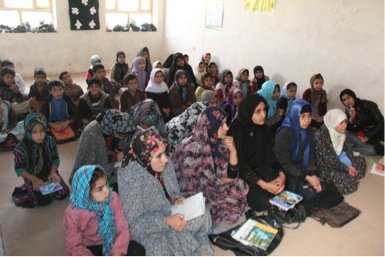 All of us at the Afghan Institute of Learning (AIL) and Creating Hope International (CHI) want you thank you for your support this year and wish you and your families a very happy holiday season!
We have made a lot of progress this year. We recently opened 3 new learning centers near Herat for women and children who live too far away to go to our centers in Herat City. We have also opened a new center for orphaned street children to receive education and health care.
One of the literacy class students, who attends a center in rural Herat told us:
Four months ago when I was walking to the center, I felt that the distance between home and class was so far, but now it is so near. I found out why it is so, because four months ago I was unable to read the signboards on the sides of the streets, but now I am able to do so. It is very interesting for me. I am very keen to read every sign on the way to school. It makes me so happy and proud of myself."
We thank you all for your generous support! Please take some time to check out our annual newsletter attached to this report.
Attachments: