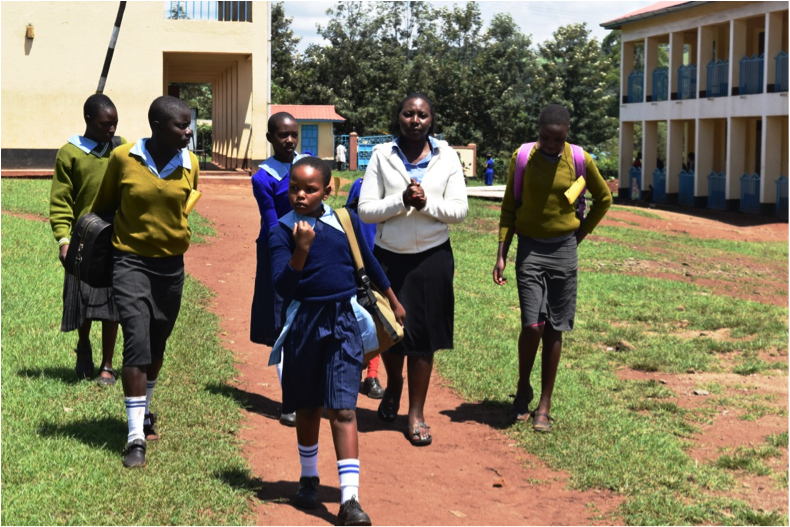 Greetings from Enoosaen!
I am excited to tell you about our most recent health and leadership camp, held this past April during school holidays. Now in its 6th year, the program has not only earned a solid reputation among neighboring school leaders, but it is also highly sought after by the teens themselves.
Each participating school sent three 6th grade students for the week of training, which, in addition to our 6th graders, brought our total number of participants to nearly 150. The size and duration of the camp requires us to prepare for the camp several weeks in advance and to hire extra cooks, guards, matrons, educators and counselors to facilitate. I'm grateful to the "behind the scenes" team who dedicated many hours ordering food and preparing for the opening day!
Our counselors arrived before camp began for a day of training. Most of our counselors are current high school students that have graduated from our boarding school and have personal experience with both our health and leadership camps and our health and leadership boarding school curriculum. These counselors are on the front lines with the campers, helping them navigate our campus, facilitating reflection time and spearheading games and events during downtime. I love watching the counselors take these young campers under their wings and create a supportive bond.
As always, we covered tough issues in our training sessions. Topics ranged from harassment and gender-based violence to legal rights on child marriage and FGM. We know that girls armed with accurate information about their bodies and sexual health will be better prepared to make safe and informed decisions in the future, so we have worked hard to create a health education program that is direct and straightforward. Our campers benefited from smaller group and individual counseling sessions that provided them with the safe space to voice their feelings, questions and concerns. This open communication allowed girls to seek help for some of the serious problems they are facing and for us to gauge the greatest needs of adolescent girls in the community.
Of course, camp also included down time for the girls to let loose and have fun with their peers. Soccer, races, games, storytelling and art projects were just some of the highlights.These camps are one of the most exciting, effective, and fun elements of our program, and we are so grateful for the supporters who partner with us to allow them to continue. Thank you for enabling us to spread our hopeful messages and important health and leadership information to girls who do not usually have access to such information.