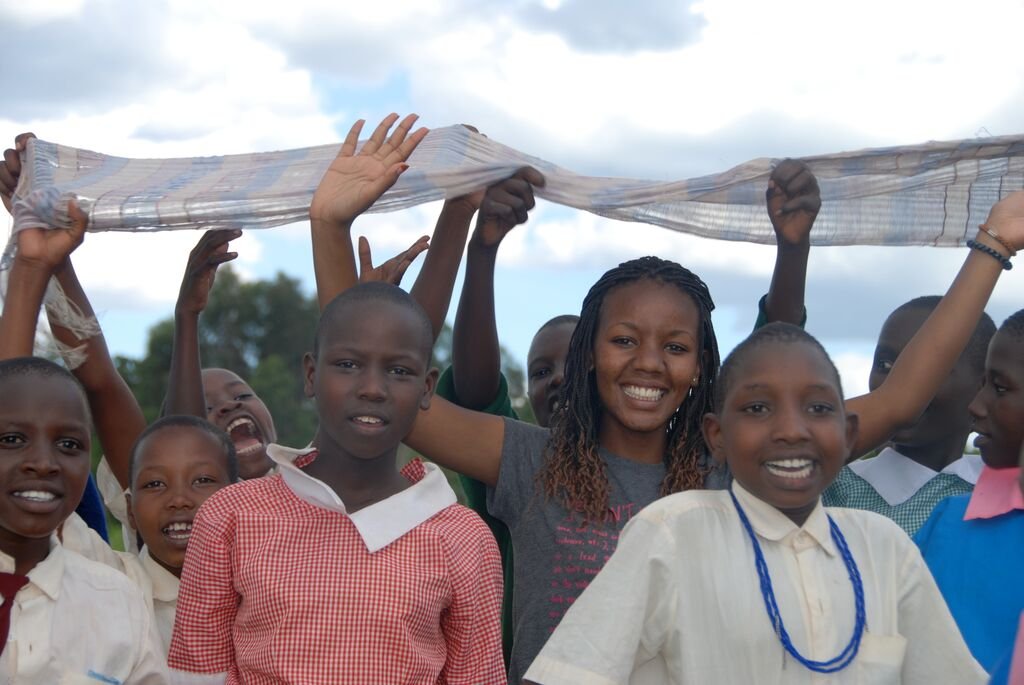 I am pleased to share with you an update on our weekend Health and Leadership Training programs! This summer we hosted two programs at Ildolisho and Shaankoi primary schools. Attendance soared at both events, with an average of 400 students in grades 5-8 participating at each camp.
Each day began with "ice-breakers" -- interactive games that brought students from different schools together as a group. Students really had fun and embraced team spirit.
The trainings for both the boys and girls focused on legal rights to education, self defense, adolescent and reproductive health, sexual and gender based violence, HIV/AIDS, drug and substance abuse, life skills and leadership. Our goal in these sessions is not only to give teens the tools to face day-to-day challenges, but to give them the tools to be able to share their skills with their peers.
Our trainers were impressed by the level of maturity these students had in discussing challenges that they and their peers face, especially on topics considered taboo in the Maasai community. Host teacher Mr. Sikawa said, "This training is going to the grass root. I personally find it very strategic and helpful."
The inclusion of boys for one day of the weekend program has been a resounding success. Attendance has blossomed and the number one question from boys is often "Can we stay for day 2?"
Here is what some of the boys said about camp:
"I have learned how to be a good leader"
"I have learned that every child is entitled to an education (in Kenya)"
"A gentleman does the right thing at the right time"
The girl's sessions dealt with some tough questions on FGM, gender based violence and abuse. We are committed to ensuring that victims of violence have the resources and skills to seek help and to break the dominant culture of silence in their community. The highlight of our girl's session was, as usual, the self-defense class where certified trainers teach hands on techniques.
Here is what some girls said about camp:
"I have learned how important girls are to society"
"I now know how to avoid danger"
"I can now comfortably stand in front of the whole school and say no to FGM"
We realize how vital these camps are to teens in Maasai Kenya. For most participants it is the first time receiving information on their legal rights, their sexuality, and adolescent health. As we continue these weekend camps, we are looking for ways to remain engaged with past participants and to provide continued resources for teachers, parents and teens.
Thank you for your support. Together we are giving young people the tools they need to soar!