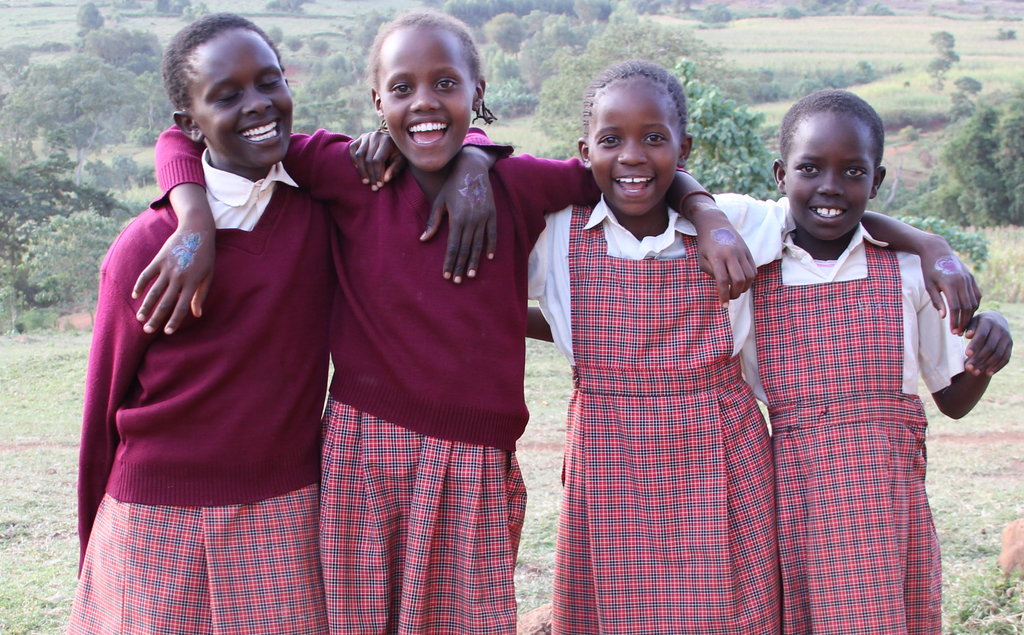 This week the students at the Kakenya Center for Excellence (KCE) returned to school for the fall term. With smiles on their faces, excitement in their voices, and determination in their hearts, 124 girls started a new term – a term that will keep them on the path toward achieving their dreams.
As the new term kicked off, our teachers and staff are reminded of the girls in our district who do not have the same opportunities to learn and succeed. With that in mind, we have diligently begun planning our next Health and Leadership Camp for the winter holiday. These leadership camps provide the Center with the opportunity to reach a wider circle of at-risk girls throughout our community. With lifesaving workshops on health and wellness, and vital leadership trainings, we are providing girls with the tools to become strong leaders of our country and world.
We are excited to announce that we are planning to host two Health and Leadership Camps during winter break. Our first camp will model the successful camps we have run in the past. As in previous camps, we will pair KCE students with girls from other schools throughout the Transmara district. This partnership enables KCE students to strengthen their leadership skills and creates a strong bond among the girls in our community.
Our second gathering will introduce a new component to this program. We plan to hold a reunion for all girls that have participated in the past four camps. This will bring together more than 300 girls to our campus! We are committed to supporting our girls on an ongoing basis. The reunion will enable us to gain insight into what lessons have worked, what can be improved and how these camps have made a difference in the girls' lives.
Most importantly, we hope the reunion will empower and inspire the girls. We will hold the session at the time of year when the female genital cutting ceremony traditionally takes place, but our a ceremony will show that these girls are becoming women by empowering them rather than causing them harm. By reuniting hundreds of girls we will show the strength, power and unity that can be achieved by providing girls with tools to protect and love themselves.
None of this, of course, could be achieved without the generous support of our friends. On behalf of all the girls we serve, thank you for your continued support.