Thank you so much for your support of our work in rural Kenya. This summer, we have been reflecting on the reasons we believe our Health and Leadership Trainings are so crucial. Children are directly and indirectly affected by the decisions made on local, national, and global scales. Too often, they are left out of the conversations about their lives and wellbeing, even though they have a right to participate.
In 1989, the UN General Assembly passed the resolution for the Convention on the Rights of the Child. This Convention, as well as the Declaration of the Rights of the Child in 1959, protect a child's right to grow up in a healthy, safe, and nurturing environment. The Convention also describes children's right to their own opinions, to be listened to and respected by adults, and to be involved in matters affecting them.
At Kakenya's Dream, we have seen that training youth on their rights and their health has empowered them to join the conversation in our community and to become their own advocates. We center our programs around the needs of youth, specifically girls who are most marginalized. Prior to attending our trainings, young girls are unaware of issues that violate their rights. In fact, in many cases, they are not fully aware of their rights as a child. This is why we created our trainings - to first educate the girl of her rights, then to empower her to act.
Through our Health and Leadership Training Camps, we invite girls and community members to realize a child's rights together. At the end of these trainings, the girls are motivated to be advocates for their rights. By inviting family and community members to celebrate at the end of each training, we are demonstrating the importance of combining adult support with the empowerment and engagement of a child.
At Kakenya's Dream, children are at the center of everything. We listen to them, believe in their potential, and we empower them to achieve their dreams. To learn more about how we are empowering girls in our Health & Leadership Trainings, visit our website.
Again, thank you for supporting this life-changing work. We couldn't do it without you!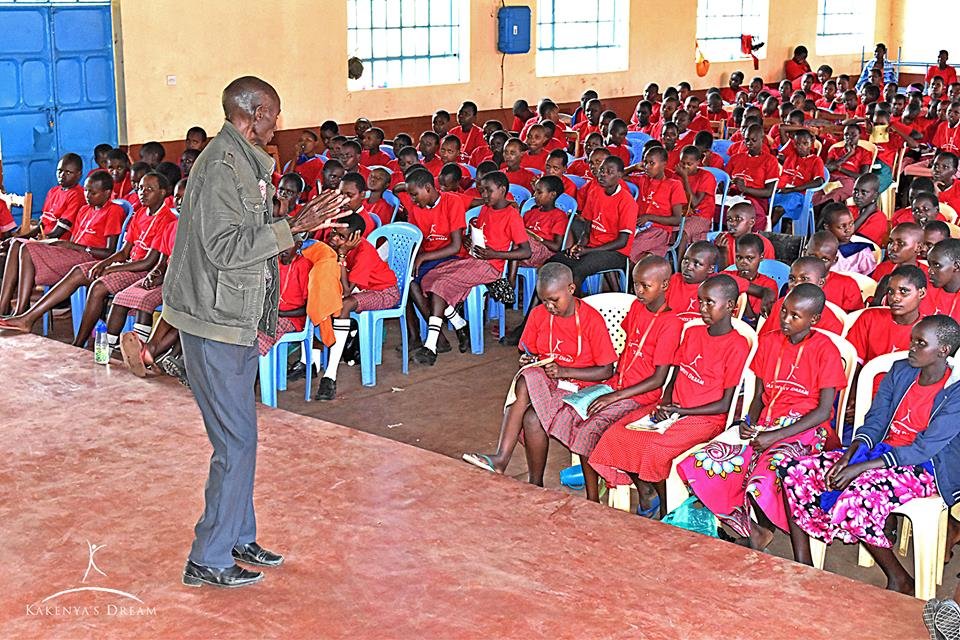 Links: