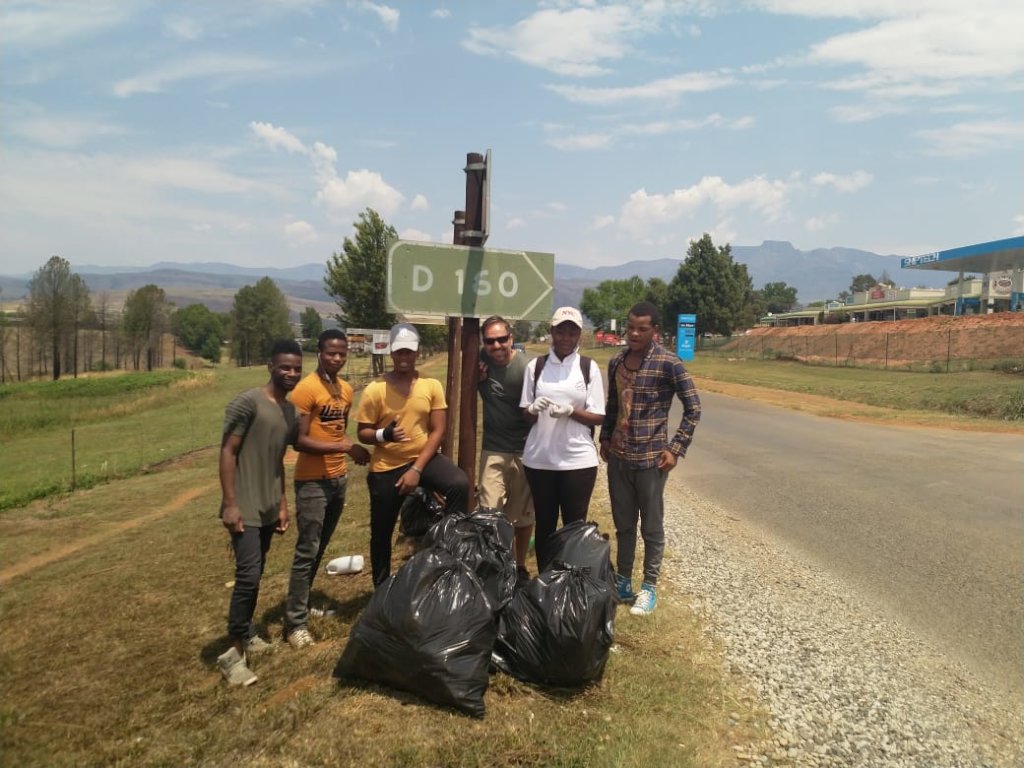 Kwethu Children's Village
Report for GlobalGiving Donors
November 6, 2020
We've coped with COVID-19 , worn our masks, kept distance in public and stayed well, all of us. Relationships have grown, between volunteers and the group of young adults living at Teen Independent Living. With some tertiary schools opening, three of our teens were able to resume trade school, in electrical engineering and hospitality. We've coped with the disappointment of having school interrupted, fought boredom, went out looking for new opportunities. Lifting of the national lockdown started opening doors for new ways of seeing things, new opportunities.
Community service is always a great option. Our Central Drakensberg Mountains beckon bicyclers, walkers, runners to the maze of trails that lace the foothills. COVID approved exercise in open air. But the trails attract lots of litter from casual walkers. Here the Teen Independent Living guys show you the seven bags of litter they picked up on a hot sunny day, off the trails before ice cream treats.
We find, here in rural, traditional tribal areas, where TIL is located, that litter creates a disturbing disorder in public places and that we're way behind in effective impact. The Kwethu main campus is right on the gateway road tourists travel to reach the resorts and guest houses. Verges along our busy Gourton intersection are consistently heavily littered, as foot traffic and taxi passengers swell in number.
These young TIL kids are being encouraged by our volunteer mentors, to consider doing this unpopular 'dirty work' on behalf of the community. Doing it together, being a group of heroes. We have big plans for KCV in the near future, in recycling and cleaning up our neighbourhood. Hopefully in ways that encourage participation from the public.
The TIL program and services to support teen orphans and vulnerable children is poised to develop and expand in 2021. We want to add staff, complete the boys dorm , include a study room and computers for school success, and eventually build a girls dorm. Your love and support help to make possible acquiring driver's licenses, trips off campus like the litter pick up exercise, internet access for job searches and on line coursework.
Giving Tuesday in on Dec 1,2020 .
Looking you straight in the eye, with a big smile, we ask you to consider an extra donation that day. It will be matched by GlobalGiving. And here's how it will be spent. The beautiful charm of these faces , gathered for Christmas celebration last year, will be matched again THIS year as every one of our 'family' that has grown up with us, comes together for a Homecoming.
The phenomenal loyalty these grown up orphans have for our staff is Love at its very best. Together, you and us, we can make this happen again this year.
God bless each of you, with the joy of receiving our thanks for your giving.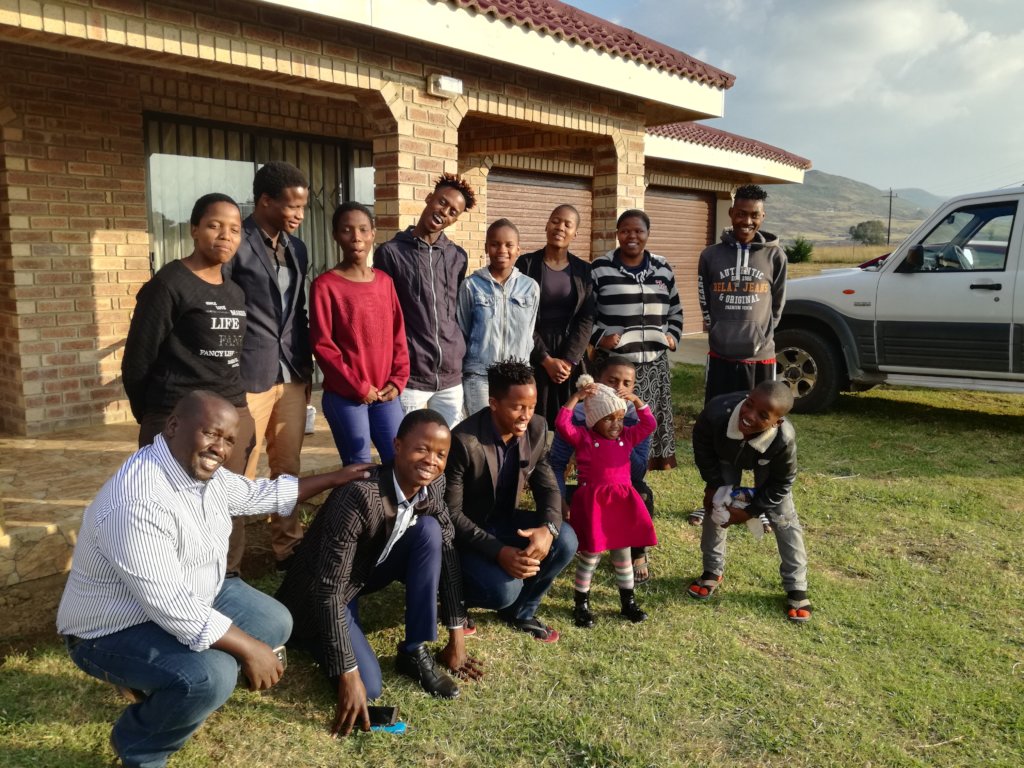 Attachments: