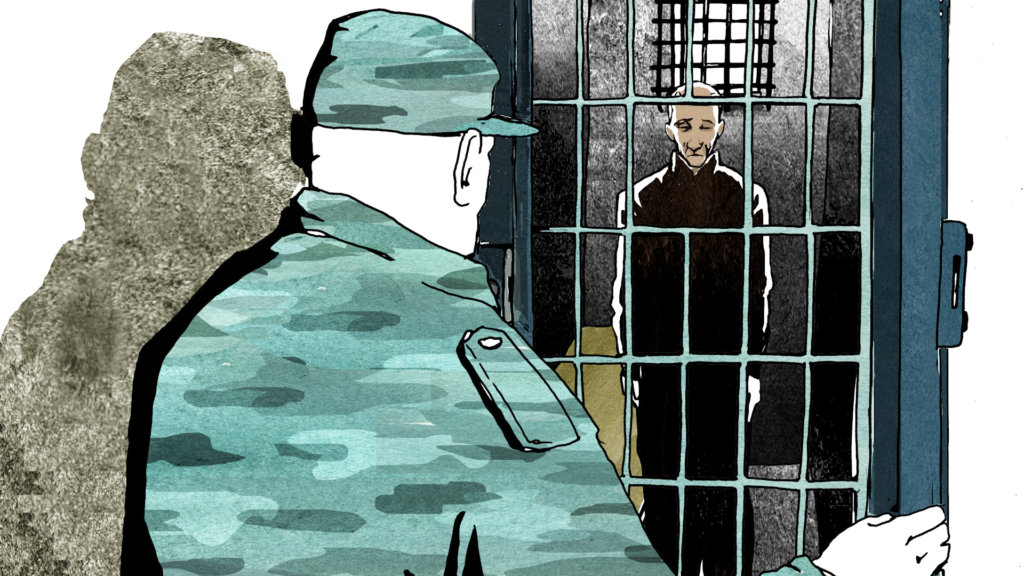 Dear Supporter of our work!
We are working hard on the pilot version of our animation. We have decided to only launch the fundraising campaign to the wider public once the pilot is ready. We believe that we will have a greater impact if we launch with the animation itself, rather than with only still images from the film.
Out of the 6:30 pilot all but two scenes are fully animated. We are working on the sounds and music of the pilot, and have started to do grading and effects. We plan to be ready with the pilot by December 2017.
We also have some very good news. The European Court of Human Rights awarded 40,000 euros to relatives of two deceased prisoners with HIV who were not provided with medical care in Karelian prison camp LIU-4. One of them was Kostya Proletarsky.
The Russian government asked the court in Strasbourg to reject the complaints claiming that the prisoners were "under close medical supervision and received appropriate treatment."
In its decision, the ECHR indicated that the authorities had not submitted any medical report, while the families of the deceased had attached an expert report, which spoke of the shortcomings in medical care. It also noted that the treatment did not correspond to the medical needs of the convicts.
The court recorded three fundamental violations: the infectious disease doctor very rarely examined convicts; they only once passed immunological testing; Kostya and his fellow inmate were deprived of antiretroviral therapy - which they were taking before the conviction.
Thus, the ECHR came to the conclusion that the Russian government violated Article 2 of the Convention for the Protection of Human Rights and Fundamental Freedoms (the right to life) without providing the necessary level of protection for convicts.
This decision does not bring Kostya back, but at least it brings some justice.
We have attached some screenshots of the film, so you can follow the progress.
Yours sincerely,
István Gábor Takács
Rights Reporter Foundation