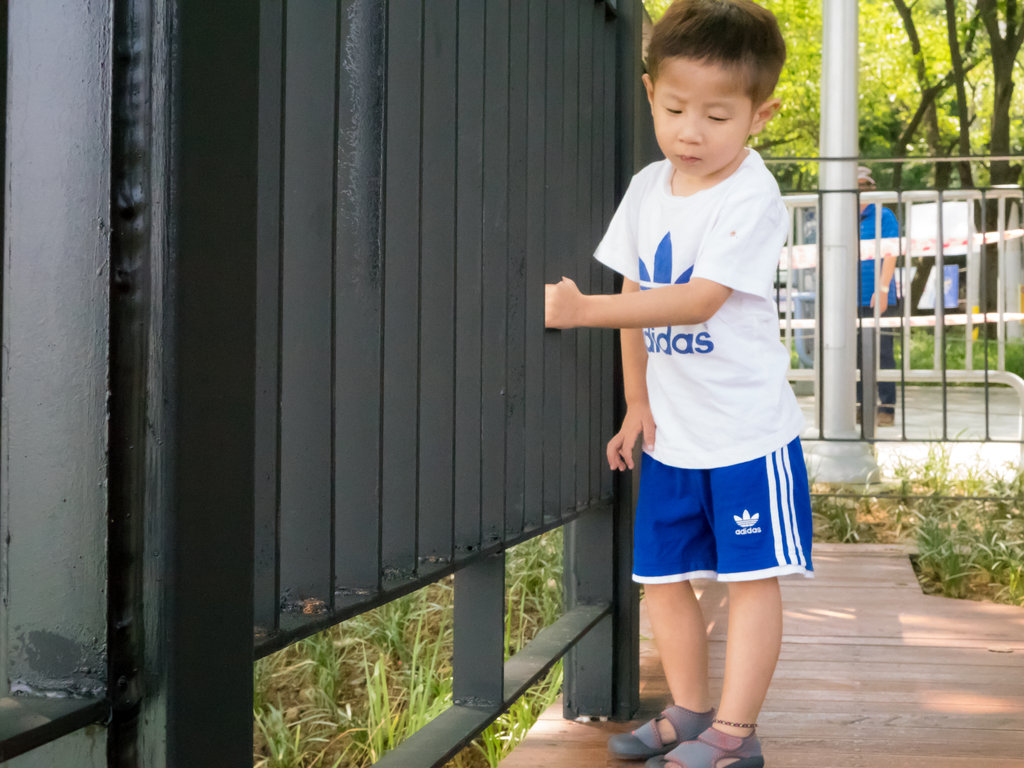 Minho is a Korean orphan who was born with special needs. He has very small kidneys, which doctors think is the reason he has developed very slowly. He started walking after he was 2 years old, and now 4, he is still not talking.
Minho attends preschool with other special needs kids 5 days a week, and he is now old enough to receive the government subsidy, which pays for his preschool.
Thanks to your support, however, KKOOM has been sending Minho to extra physical therapy sessions on a regular basis for the last 2 years. These extra sessions help Minho build strength, control and confidence in his body.
On a recent visit with Minho in Daegu, he showed a lot of curiosity toward a few small dogs in the park and was generally happy to be outside. He was even happier when we took him to eat one of his favorite foods, bulgogi (marinated Korean beef), at a nearby restaurant.
Jinyoung is a 2-year-old Korean orphan who was abandoned on the steps of a small hospital when he was just a few months old. From the beginning, he was a very active and healthy baby, and he is doing very well in preschool. As we reported last time, Jinyoung started preschool in March 2015, and he adjusted to the new environment without issue. He now attends preschool for a full day with the older children at the orphanage.
KKOOM's support makes it possible for Korean orphan toddlers like Jinyoung to start preschool before the government subsidy becomes available to them at age 4. Hence, your support of KKOOM is what makes it possible for Jinyoung to develop the basic social and academic skills he needs to succeed later in preschool and elementary school.
This summer, Jinyoung visited a water park with the other children in his orphanage, and he had a great time, as you can see in a few of the photo collage pictures. He was actually very upset when he was told it was time to get out of the water! He is definitely a strong (and strong willed) (not so) little guy. I predict that he will be quite athletic as he grows up!
---
We certainly couldn't do this without your support, so thank you, thank you, thank you for your interest in and support of our toddler education program. If you ever have any questions or comments, please do not hesitate to contact me directly.
Best regards,
Aimee
~~~~~~~~~~~~~~~~~~~~~~~~~~~~~~~~~~~~~~~~~~~~~~~~~~
AIMEE J. JACHYM | Co-founder & President
~~~~~~~~~~~~~~~~~~~~~~~~~~~~~~~~~~~~~~~~~~~~~~~~~~
KOREAN KIDS AND ORPHANAGE OUTREACH MISSION (KKOOM)
Improving the lives of Korean orphans through outreach and education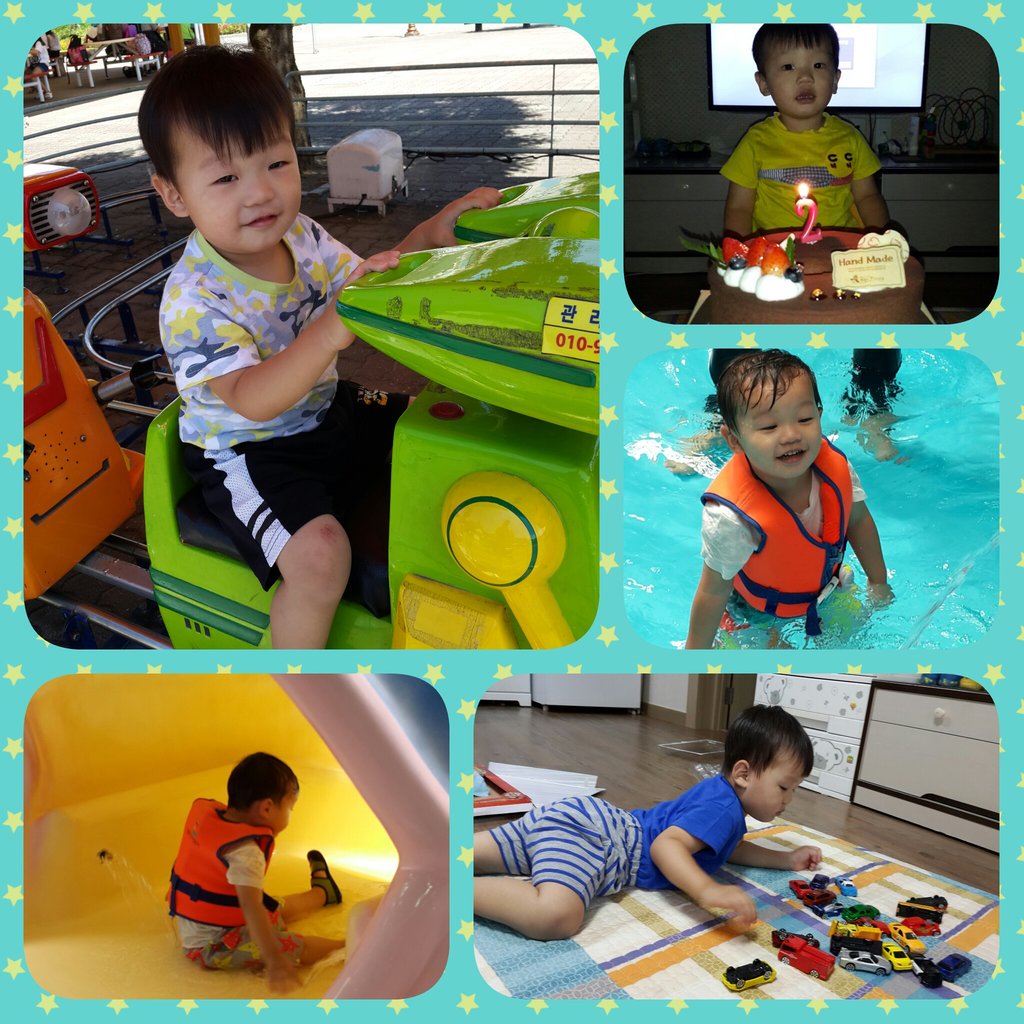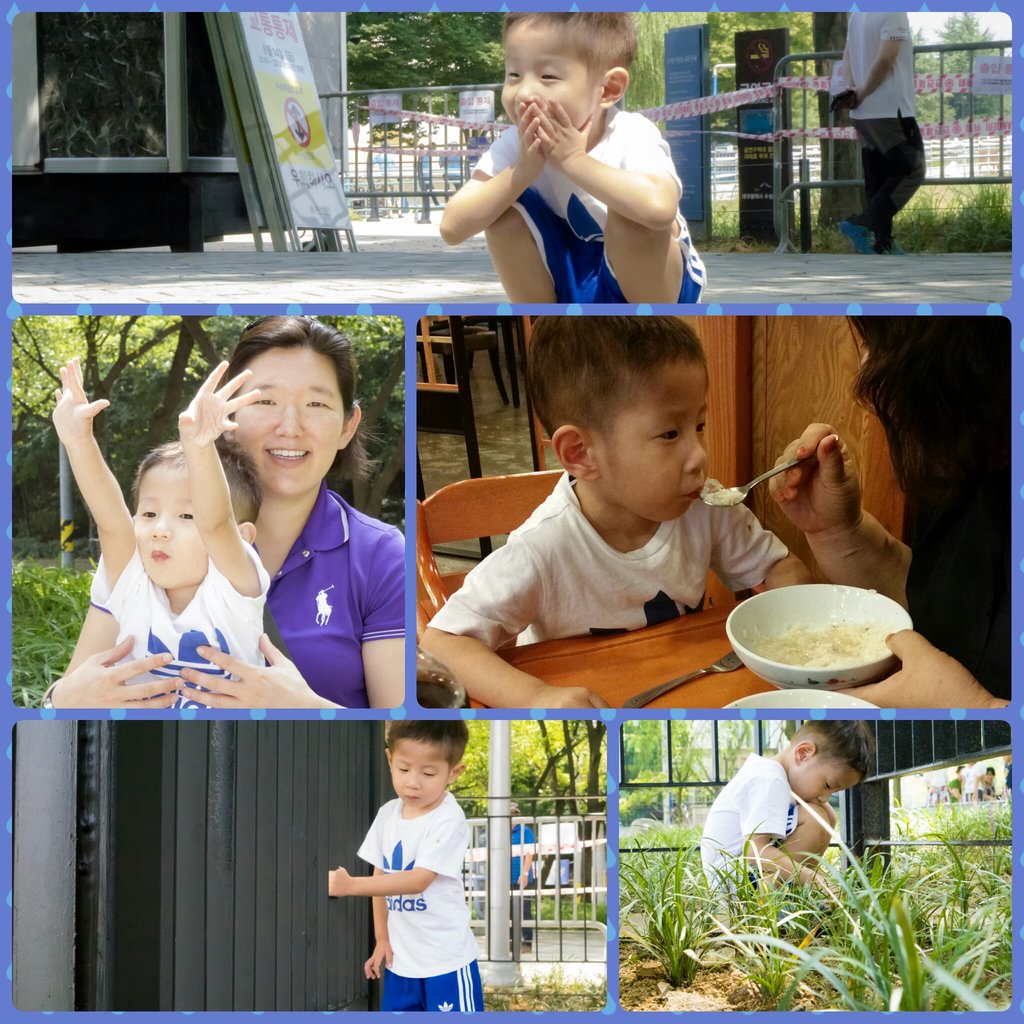 Links: