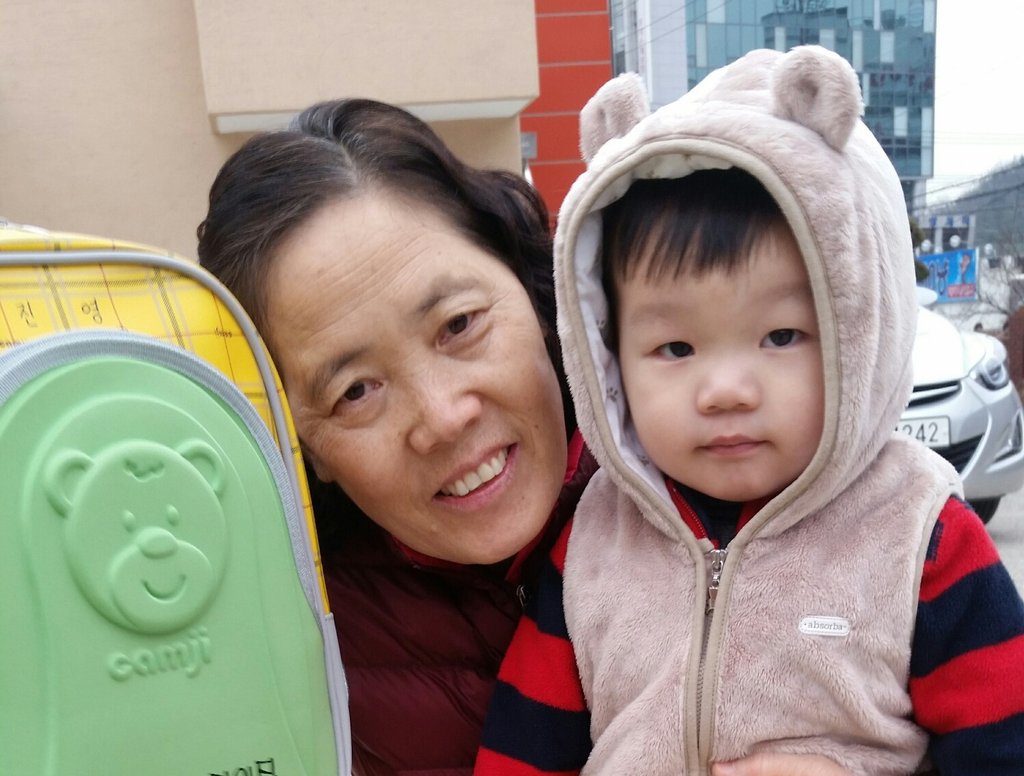 Thanks to your help, our newest toddler has started preschool this March, and he is doing very well! Jinyoung is just 19 months old, but he is a quick walker (runner) and has a huge appetite. We were worried that the preschool would ask us for additional money to support his lunch expenses -- but so far, they've just laughed it off. :-D
At first, the staff members at both the orphanage and the preschool were a little worried about his adjustment because of his young age. They decided to start him off on half days for the first month to let him get used to preschool. After the first week, everyone -- including Jinyoung himself -- had determined that he was well adjusted, playing with the older kids and following along to the teacher's instruction.
Jinyoung's house mom (pictured with Jinyoung on his first day of preschool) says, "I am so thankful to KKOOM for their support and for sending Jinyoung to preschool. He is a very curious and smart little guy, and I have huge hopes for him to do well. He'll get to experience so many new things in preschool that he wouldn't be able to do at (the orphanage) home." When asked about his strengths, Jinyoung's house mom says that he has good motor skills. He likes to stack blocks and play (or pound on, as the case may be) the piano; he also seems to have an interest in soccer, kicking and chasing after the ball with great enthusiasm.
If KKOOM did not send Jinyoung to preschool, Jinyoung would probably be bored at the orphanage home without proper education or stimulation. Volunteers might come in to play with him one-on-one or teach him at the home, but he would not be surrounded by other children his age. This is because all of the 4 year olds and up go to preschool and regular schools, so he would be left, essentially, home alone with his house mom. Houses parents at orphanages are not generally trained in early childhood education, rather having degrees in children's social welfare, so it is especially important that toddlers like Jinyoung get to go to preschool like the rest of Korean children their age.
Hence, we're glad to be able to give Jinyoung and his energy a new outlet by being able to send him to preschool with your support. We are sure that he is building a solid foundation for his future educational success.
As always, if you have any questions about our work, please feel free to contact me personally. I look forward to hearing from you and thank you again sincerely for your help.
Best regards,
Aimee
~~~~~~~~~~~~~~~~~~~~~~~~~~~~~~~~~~~~~~~~~~~~~~~~~~
AIMEE J. JACHYM | Co-founder & President
~~~~~~~~~~~~~~~~~~~~~~~~~~~~~~~~~~~~~~~~~~~~~~~~~~
KOREAN KIDS AND ORPHANAGE OUTREACH MISSION (KKOOM)
Improving the lives of Korean orphans through outreach and education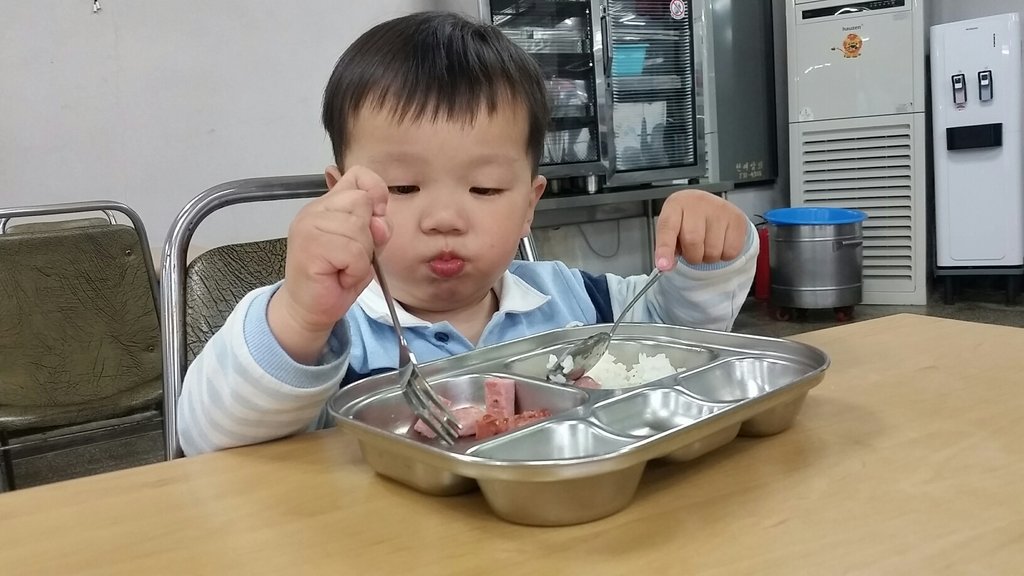 Links: