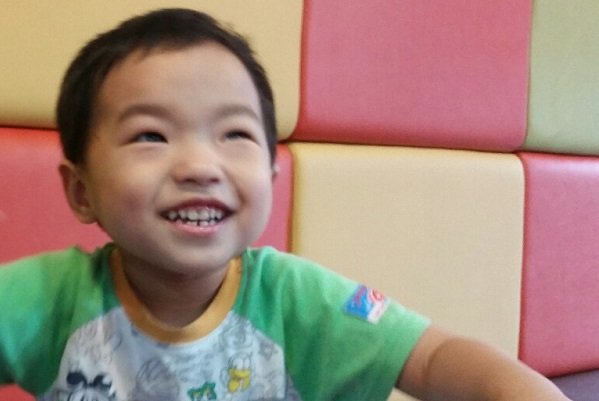 Many of you know that we've been able to send Korean orphan toddlers to preschool starting in the year they turn 24 months old, which is when most Korean children begin. The Korean government, however, only pays for toddlers living in orphanage homes to go when they turn 4, which is 2 years later than all of the other kids. Common sense tells us (and our intuition has been verified by our child development expert friends and volumes of unrelated studies) that the earlier children get access to education, the better off they are in the future.
We started this program about 3 years ago, and so far, we've been able to send 6 (18-month-old to 3-year-old) toddlers to preschool. Through a partnership with a local Gumi preschool, we're able to get a 50% discounted tuition rate, and it costs us about $200 per month per child for all-day preschool (8:30 am - 3:30 pm).
One of first 6 children is starting 1st grade next year in March, when the Korean school year begins. He's already shown early signs of learning disabilities, so he's also been able to receive extra help learning to read and write his alphabet. We'd like to think that, by helping go to preschool earlier than he would've otherwise been able to, some of his learning challenges may have been detected early as well.
Right now, there are two children in Gumi, South Korea attending preschool with KKOOM's support. Jisu and Suzy are both doing very well in their respective classes. Jisu, however, doesn't really like strangers. Recently, he asked his house mom to call the preschool and ask Santa not to come the next day! Santa was due to make an appearance to pass out presents. When asked if he didn't want to receive a present then, he said, "Yes, I don't want a present. Just don't let Santa come!" Suzy, on the other hand, is outgoing and likes interacting with others. She even let an international volunteer paint her face at the Christmas party last Saturday!
KKOOM also supports one toddler living in a special needs orphanage home in Daegu, South Korea and helps him receive special therapy. Minho was born with renal dysplasia (small kidneys) and has experienced stunted development. For 2.5 years, Minho lived at Samsungwon in Gumi and then was transferred to the home in Daegu earlier this year, because the Daegu facility is better equipped to support his special needs. KKOOM's financial aid helps Minho receive one-on-one sessions with occupational and educational therapists to help him on his way.
Next year, Jinyoung, now 16 months old, will start preschool in Gumi in March. He's an active little guy, and when the preschool van comes to pick up his older brothers and sisters every day, he goes out to watch. Sometimes he tries to climb in with everyone else. Soon it will be his turn too.
To ensure the long-term sustainability and success of this program, and so we can help even more Korean orphan toddlers go to preschool, please consider an additional year-end gift to support this program. Thank you for all of your generous support to-date!
Best wishes for a wonderful holiday season and prosperous New Year!
Aimee
~~~~~~~~~~~~~~~~~~~~~~~~~~~~~~~~~~~~~~~~~~~~~~~~~~
AIMEE J. JACHYM | Co-founder & President
~~~~~~~~~~~~~~~~~~~~~~~~~~~~~~~~~~~~~~~~~~~~~~~~~~
KOREAN KIDS AND ORPHANAGE OUTREACH MISSION (KKOOM)
Improving the lives of Korean orphans through outreach and education