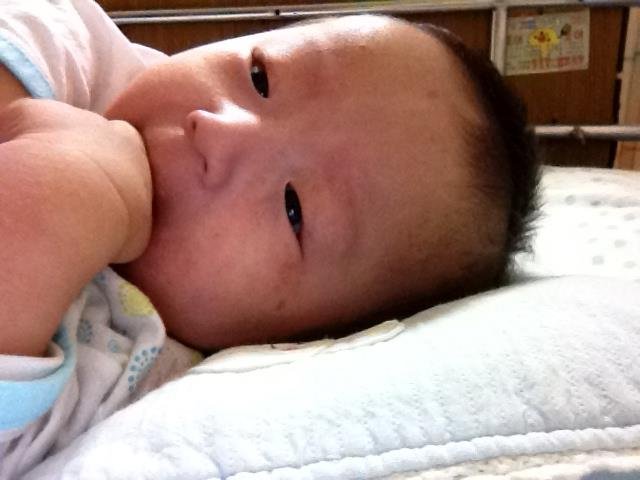 Thanks to your support, Minho is about to enter his second year of preschool. He'll turn 3 this winter. This is the story of how we met and how he's doing. ~ Aimee, KKOOM President and Co-founder
---
I first met Minho when he was just a few months old. He was born with special needs to a single mother who was already struggling to raise other children, so I met him when he arrived at the orphanage where I had been living and volunteering in South Korea.
He was extremely small for his age. There was another baby boy the same age as Minho at the same orphanage, and that other boy grew more than twice as fast. That other boy, although also an orphan, is "normal," whereas Minho is "special."
I found out just how special he is when I spent a week with him in the hospital over the long Korean Thanksgiving holiday in the fall of 2011. He was hospitalized with a virus/cold, which most babies could've fought off at home. However, for this then 10-month-old, it was a near-death battle, complete with his peeling skin, non-existent appetite and constant crying.I myself lost 5 pounds that week -- mostly due to the fact that Korean hospital food is as horrible as the American kind.
Anyway, it was during this time that I found that Minho has a rare birth defect which left him born with abnormally small kidneys, which are unable to process out toxins. This is why his body wasn't able to fight off the cold virus and why the doctors warned that growing up in an orphanage would be even more difficult for this little baby.
Fast forward now two years, and Minho is nearly 3 years old. He learned to stand by himself earlier this year, and he's just now beginning to walk with the help of a guiding adult hand. This might not sound like much progress, but having listened to doctors tell us that the slightest infection could rehospitalize and potentially endanger his life at any given moment, each small step for this little guy is a victory.
Minho's been learning to walk and develop his motor skills with the help of his teachers at a special needs preschool he attends five days a week, from 9:30 am to 3:00 pm. His teachers are trained in special education, social work, and physical therapy. KKOOM began sending him there, with the orphanage's consent, in March.
We learned that most Korean children with special needs can get these educational and therapeutic services for free with vouchers from the government. However, we were dumbfounded to discover that since Minho is an orphan, and receives government support to be raised in an orphanage, he is in eligible for government support for his special needs preschool. Hence, KKOOM supports his educational and developmental expenses at approximately $300 USD per month, which is still cheap by American standards.
Once Minho's body grows stronger, he will be able to attend a regular preschool but probably with children one or two years younger than himself. Still, it will be a significant day for him and all of us to see him growing up "normally."
Your generous support of KKOOM has helped us help Minho and other little ones. The educational and developmental opportunties you've helped create for these Korean orphan toddlers are truly life-changing.
If you'd like to continue to help Minho and other orphans, please consider making an additional donation of any amount to support this important work. Thank you for your ongoing support! Happy New Year!
---
If you have any questions or comments, feel free to contact me at ajachym@kkoom.org or connect with us on Facebook or Twitter. Thank you!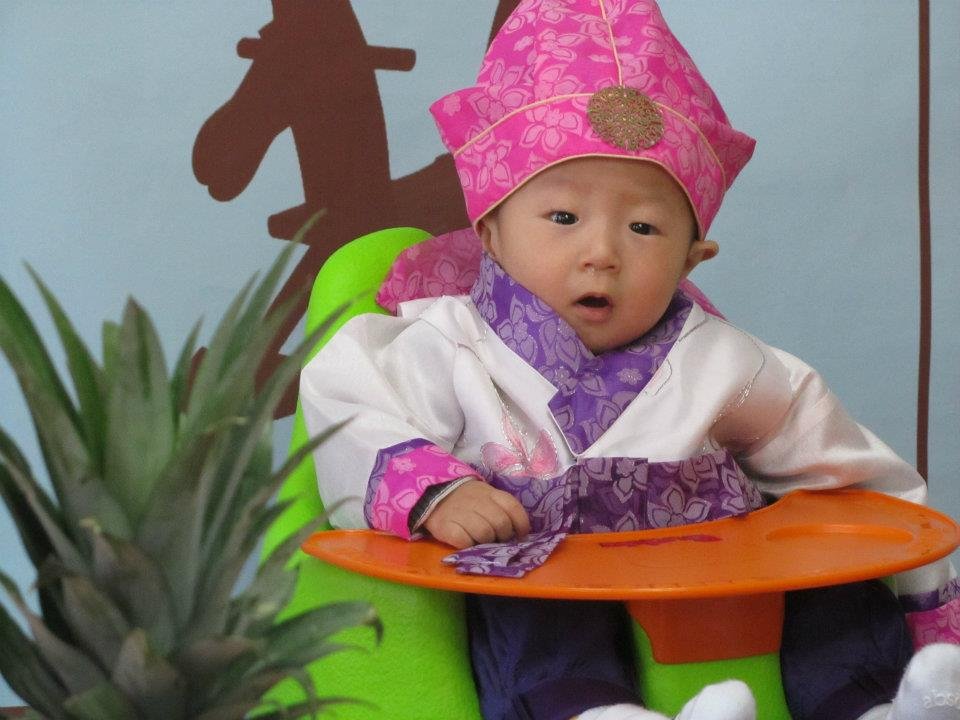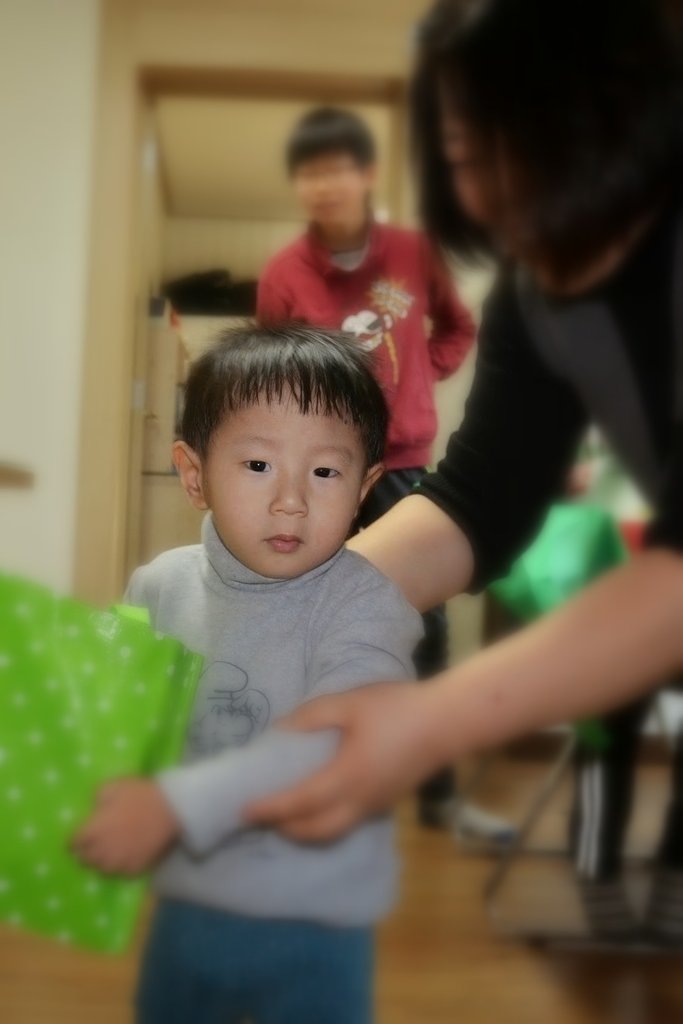 Links: