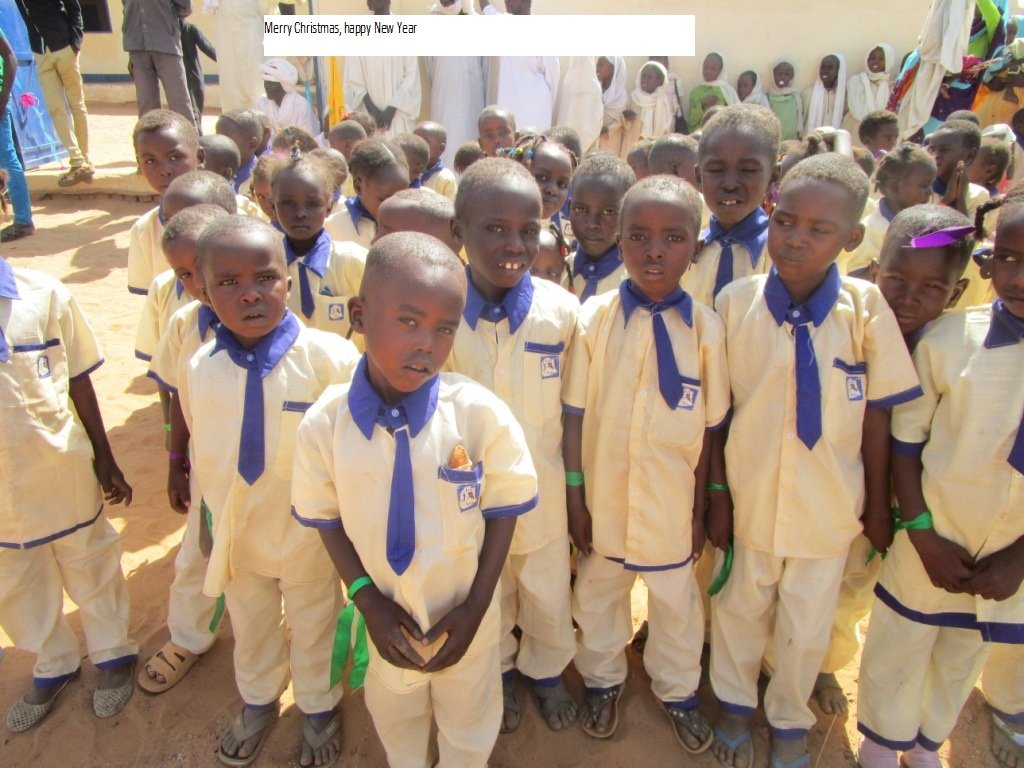 3 new Kindergartens in 2015 and more to come in 2016!
Happy New Year! We are proud to tell you that a total of 3 new Kids for Kids Kindergartens opened in North Darfur in 2015. You have already heard about the Kindergarten in Abu Digeise, which opened in September thanks to our Patron Joanna Lumley. Now we can share more news about Kindergartens in the villages of Azargarfa, Abu Nahla and in Um Ga'al, the village where the little 9 year old who whose soul destroying walk for water inspired the foundation of Kids for Kids 15 years ago. Ibrahim only started school when we installed a handpump close to Um Ga'al. But starting school so late has meant that it has been a struggle for him to learn – but his determination is a real credit. We were determined that children should have a better start in life than poor little Ibrahim and the other children in his village. Three new Kids for Kids Kindergartens opened their doors at the end of the year. This is a dream come true for mothers in North Darfur. 98% of women are illiterate, so to give hope to their children through education is life-changing, and will change the future for many generations. Thank you for being part of this miracle.
Imagine a childhood with no toys, no play, no mental stimulation – unthinkable to us, but a very real prospect for thousands of children in Darfur who walk for water every day instead of going to school. Kids for Kids adopts villages in Darfur, and works hand in hand with the villagers to implement essential projects to stop starvation, improve children's health, and free up time for them to go to school. Villages who run projects well are invited to apply for a Kindergarten (funds permitting) to provide the best possible schooling for their children. This way we ensure that our projects benefit as many families as possible. Mothers have to pay for schooling and although it is a small amount, it is huge when you have nothing to sell. You need your crops to feed your family. Our goat loans not only give milk for the children so they don't go to school hungry, but the little flock mothers build up over two years provides a livelihood – and every mother's first ambition is to pay for her children to go to school.
Kids for Kids Kindergartens offer a unique service - nothing else like it exists in Darfur. There is a huge contrast between the learning materials available here at the Kindergarten and the basic blackboard previously used in the old 'school' (a straw hut with a blackboard). Mental stimulation in the early years is vital for developing life-long learning skills. Kids for Kids asks help to provide educational toys which transform the cognitive ability of children. We of course must also provide desks, chairs and reading & writing materials, but the children's favourites are musical instruments, bricks and counting toys. Imaginative play is encouraged through such things as toy doctor's kits. Exercise is also important and it is a joy to see these small children, who have never seen a toy before, playing on slides, swings and roundabouts. Hula hoops are popular but of course footballs are the favourite with the boys! "Thanks to this Kindergarten my children and their whole generation here in the village have a chance to have a better life" says the village leader of Azargarfa. "You can see on their faces that they have new hope and great ambitions. They are determined to study hard and get a good job to support their families." The State Director of Education in Darfur was astounded when he visited the first Kids for Kids' Kindergarten at Abu Digeise. He said his own children who go to school in El Fasher, the regional capital of North Darfur, do not have as good equipment as we have been able to provide, thanks to our wonderful friends on Global Giving.
Building resilience in a time of conflict: You may know that the region has long been a conflict zone, which is why so few charities and aid agencies are able to operate in Darfur. Our projects are run by local steering committees of volunteers from the villages, and teaching staff are supplied by the Government of Darfur. Building these relationships and negotiating local ownership has proven to be a successful approach for all our Kids for Kids projects, and Kindergartens are no exception. This is sustainable change, and with your help we can do much more. There are 78 Kids for Kids villages so far, but only 4 Kindergartens. We can only promise a Kindergarten to a community once we have all the funds in place as we are determined never to make promises we cannot fulfill. Please help us to secure the next Kindergarten by donating today, or why not plan some fundraising in 2016 with your colleagues, family and friends?
$25 provides uniforms for 2 children
$35 buys 20 bricks to help build a kindergarten
$75 provides 20 tree seedlings for shade outside the school
$150 pays for education for one child for one year
$245 pays for a strong cross-bred donkey (to pull the school bus!)
Thank you for your support, you are transforming lives in Darfur.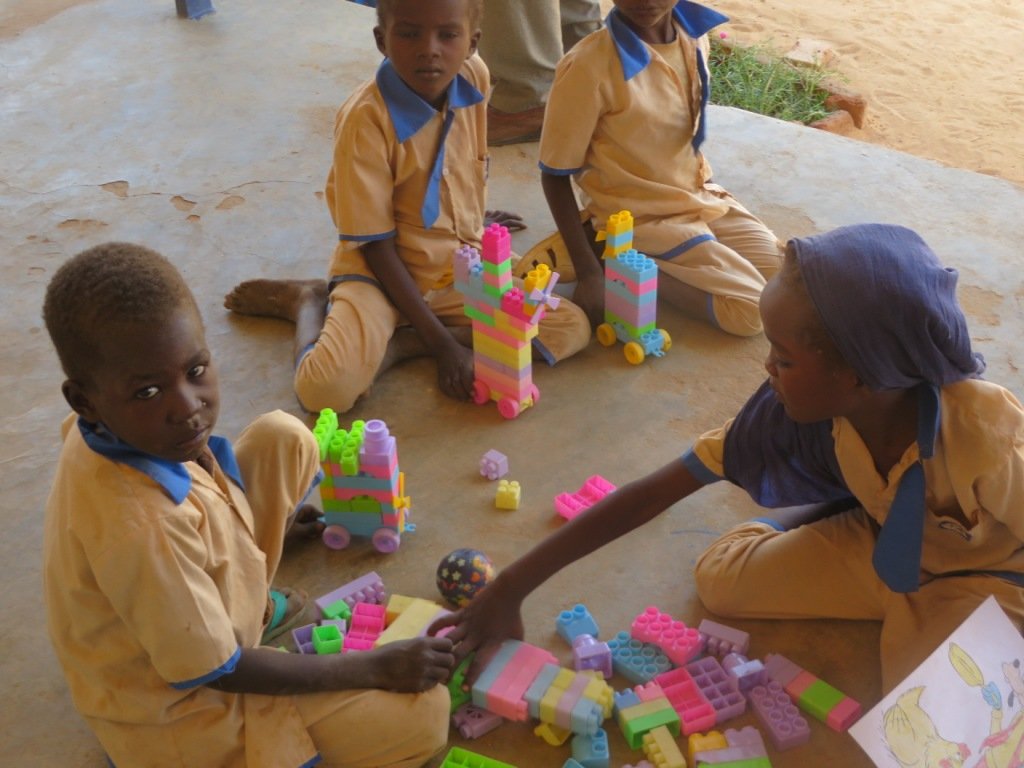 Links: