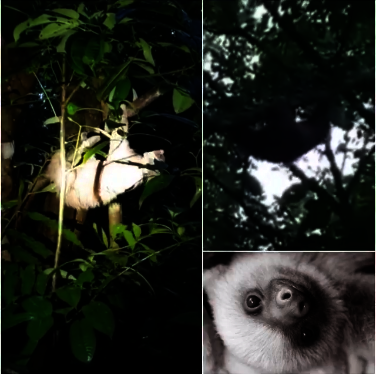 Kids Saving the Rainforest

Thanks to your donations we were able to plant 3000 trees at the beginning of the rainy season.

The Wildlife Clinic received supply's and has been able to take care and save the lives of the wildlife in the area of Quepos, Costa Rica, that have been electrocuted by the electric wires, have been run over by cars on the main roads or have been used as pets and then abandoned.

KSTR has been able to fix, take care of, and build more wildlife bridges that protect the animals from accidental electrocution.

It is thanks to your donations, visits, and volunteer work that we are able to teach others, and help conserve the rainforest and the wildlife that lives in it in this region.

Here are only a few examples of what your donations have helped us do:
- Jorge (aka Speedy) the sloth finally was released!
After much effort & research into tracking options & the suitability of our surrounding property, we have released our very FIRST hand-raised sloth onsite with our brand new tracking program.
Using a combination of VHF telemetry & GPS, we will be keeping tabs on Speedy to see if he has all the needed skills to survive (and will eat enough of the available leaves).
If you would like to be part of our tracking program for Speedy or the next 2 sloths going out, please get in touch!
We are so happy he's made it out into the trees!
- We were able to help Mandy the Toucan: Mandy is a yellow mandible Toucan the most common in the area of Manuel Antonio.
This one was found on the ground weak and cold because of the rain before to arrive to the clinic in Kids saving the rainforest.
We don't really know the reason why one of his leg is paralyse. We provide to her some vitamines to stimulate the nervous system and some musculars exercises to bring back the sensitivity in this legs. And it works ! We had some improvements and she is accepting really well the captive situation.
We don't know yet if she gonna be able to regain totally the use of this leg but we keep believe on her !
- We helped Smokey who was hanging onto his mom when she was electrocuted on a power line in Manual Antonio. Tragically, the mom died and Smokey suffered some electrical burns on his eye, chin, and underside. This pic is from when he first came in. He is a few weeks older than Dudley and bigger than her. They will be introduced soon and hopefully like each other so they will be able to be together growing up.
- We were able to help save Dudley, a baby sloth that had fallen from its mom. Volunteer Extraordinaire, Karen Moss, went to pick up our Vet Tech, Clemence, who was enjoying her day off on the beach, so they could check it out.
From Karen "I was dispatched from where I live in town and picked up Clemence and a volunteer on the way. We arrived at Makanda to find the employees holding the baby sloth in a box. They had tried to reunite with mom with no success. Clemence evaluated Baby Dudley (aka 'Duds') and found she had no energy, her coloring was off, and she could not grip. We made the tough choice to bring her back to KSTR to have her further evaluated, which ultimately saved her life..." as she really needed a couple of days to regain her strength. 2 days later, after locating the mother, we made a tireless attempt from the morning into the night to reunite Dudley with mom...but we could just not get her to come down. Early the following dawn, our Volunteer Coordinator, Mac, brought Dani back out to try again, but sadly the mother had moved on from the former tree and could not be found. It was heartbreaking & disappointing, but the kind hotel staff are still keeping their eyes open to look for her.
Many thanks to "Gorilla" man, David, for scrambling up & down the tree for several hours to try to make the reunion happen.
In the meantime, Dudley is doing much better and getting stronger every day.
- We released Rafa the Parakeet: He came in 2 months ago with a dislocated wing. And after many casts, which he loved to rip off, and plenty of rest, he has regained his ability to fly! We encourage everyone not to keep these beautiful birds as pets, as they don't do well in captivity and are meant to be in the wild like Rafa is now!
- We helped Bunny the porcupine (Mexican hairy dwarf porcupine)
He came to us at only about 1 week old, after he was found alone in a precarious area. We had the nice lady who found him at her hotel keep watch for several hours to see if the mother would return, but by evening when our vet tech came to check him, there was still no sign.
His health and progress have been very good so far, and he is almost weaned and ready for his pre-release stage, so we have high hopes of him making it back to the wild in the near future!
We also continue to plant the 10,000 trees that will be reforesting our Reforestation Project in Parrita.
Thank you for helping us give forever homes, food and, medicine to the wildlife that live in our sanctuary.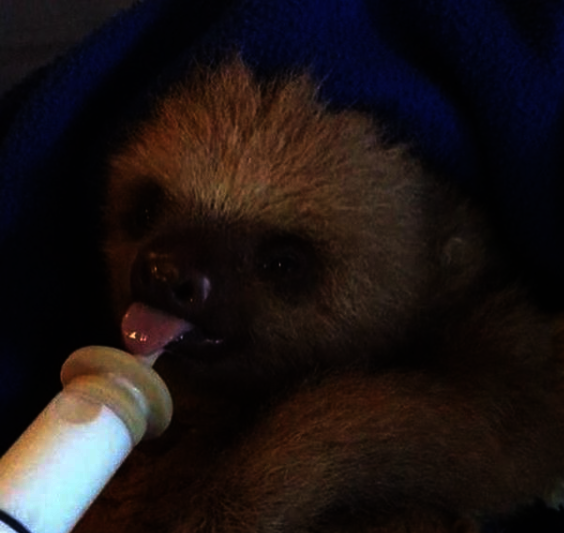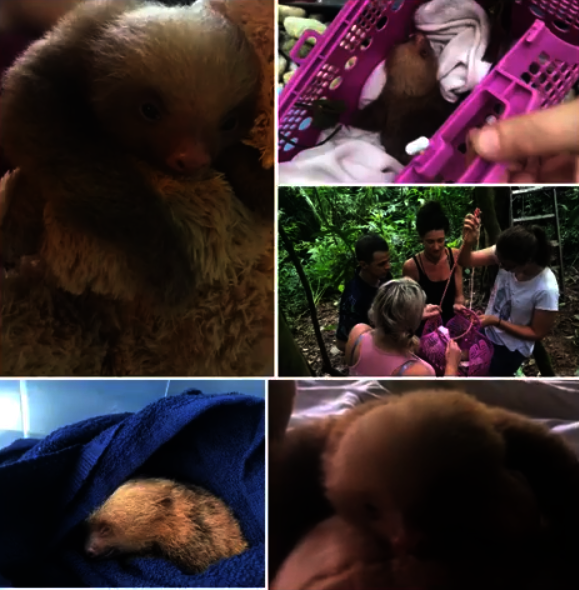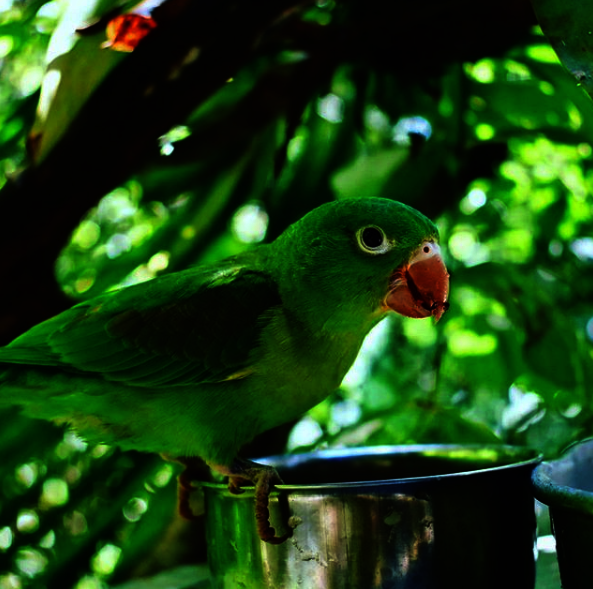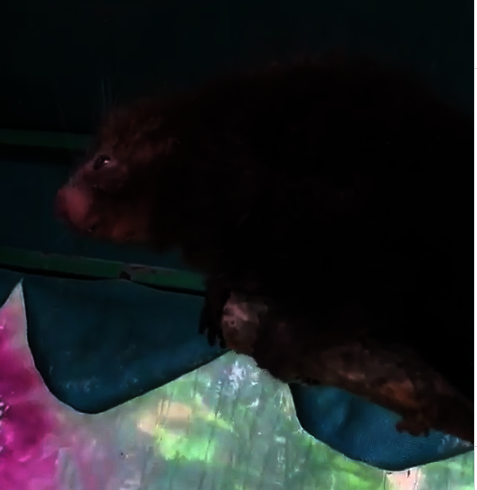 Links: