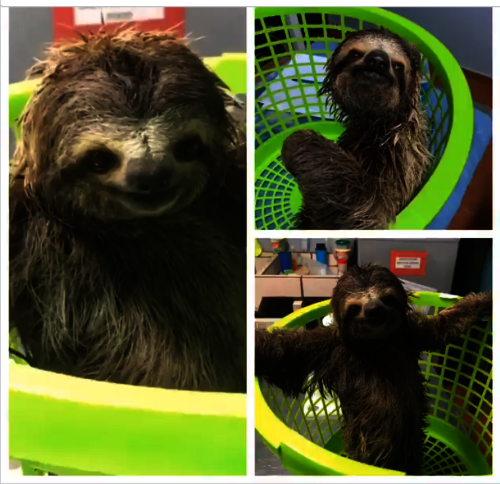 October Recap!
October was a busy month here at Kids Saving the Rainforest. So we want to share with you our October recap.
Casper the sloth!
October 4th
.
This week was a big week for Casper the sloth!
The clinic staff has been observing her in boot camp, where she has been learning how to forage, climb, and move from tree to tree. It took her some time to gain the skills necessary for survival in the wild, but she was finally ready to be released this week!
So that clinic staff could keep an eye on her for her first day out in the big world, she was released on the property of Kids Saving the Rainforest. Thankfully, she did great, and is now officially released!
She'll still be monitored for the next couple of weeks, but we have high hopes that she'll quickly adapt to her new life.
To help more sloths like Casper have a second chance please sponsor a sloth in our sanctuary.
We couldn't do this work without your donations.
Donate here

Great email from The Good Stuff!
Read what they say about KSTR.
October 5th
There's no doubt that kids can change the world, and for Kids Saving the Rainforest, that mission begins among the lush trees and wildlife of Costa Rica's beautiful Pacific Coast. The organization was founded by two 9-year-old girls in 1999, and now it offers all sorts of opportunities for young people to foster a love of nature and a sense of ecological responsibility. They maintain a wildlife rescue, rehabilitate forested areas and conduct studies and projects that help preserve the region's rich natural treasures. Peter Francis volunteers with the organization, and says they recently completed a project with the children in Costa Rica to plant more than 20,000 trees in the area. " There is a lot of human-wildlife conflict which causes wildlife to be injured," Francis says. "KSTR helps rehabilitate wildlife, and volunteering with them makes me feel like I'm doing something really positive."

Thank you to Peter Francis for suggesting this story.Read the Newsletter here
Flashback Jovi!
October 7th
Flashback Jovi! He has already graduated from his hammock & is a very big boy now.
He should be headed to pre-release bootcamp in the next week!
Photo credit: Louisa Warn


Camelio The Aracary!
October 9th
Our Aracary came from the sanctuary, is enjoying its new structure in the cage, with a more comfortable place to eat and more space to fly.
See the Complete List hereCHICKY – OCTOBER 11TH
World, meet Chiky! This munchin monkey boy came in about two weeks ago after being electrocuted. When he first came in he would hardly move, and we had to syringe feed him (first photo). But, despite all of the odds he is doing amazing and hopefully on his way to a full recovery (second video!). Our clinic staff is working hard to give him the best chance at release. If he continues his progress, he will soon be in our larger rehab enclosures, the last stop before going back into the wild!
Please help us give him the best care possible by supporting KSTR.
Donate hereDudley! October 13th
Darling Dudley is still a character while she's out for a climb, and she loves touring around the branches at night with her buddy Smokey. These 2 will be superstars by the time they are released!
Photo credit: Karen Moss


KSTR official wildlife ambulance!
October 16th
Thanks to all our donors we have reached our goal to get an ambulance for the wildlife of the rainforest.

We have needed this for a long time. And we're proud to present to you the KSTR official wildlife ambulance!Luna!
October 17th
We got some ridiculous adorable shots of Luna being taken on her daily exercise by Lis
@markrichardson
Milo's Release!
October 19th
He came to us as a very young baby after his mother was attacked by marauding capuchin monkeys & he has had a long road of rehab to get him ready for release.
He spent a few days in soft release getting used to a wild troop of squirrel monkeys (titis) and he finally decided to join them!
Photo credit: Louisa Warn
Happy International Sloth Day!
October 20th
Happy International Sloth Day for this special Sloth Sunday!

Chapita the 3-fingered sloth was rescued after being found on the ground for too long in a dangerous area close to dogs.
She seemed a bit weak & dehydrated and had a super full belly...but after several days of recuperation, she is doing great and ready to go back out!
We intend to release her tomorrow!
Photo credits: Ellen Riddick
tch Video hereRAINFOREST 5K RUN
Come and run with us. For every person who participates, we will plant a tree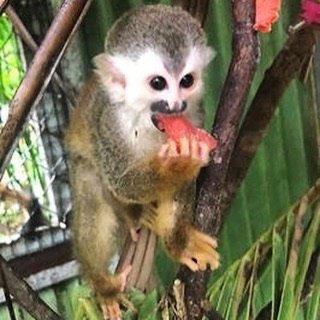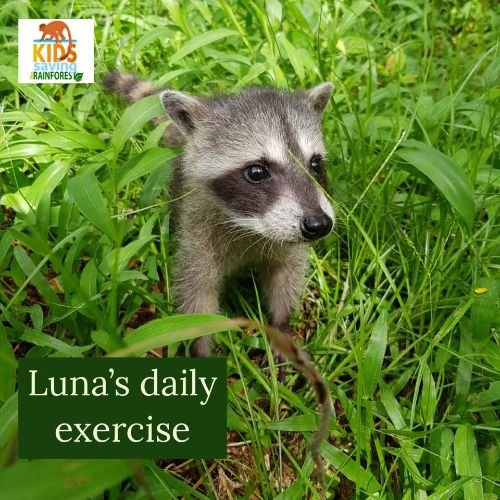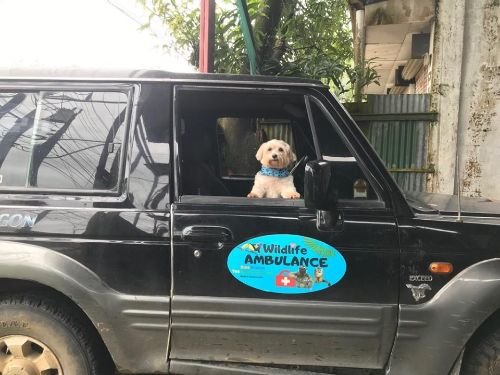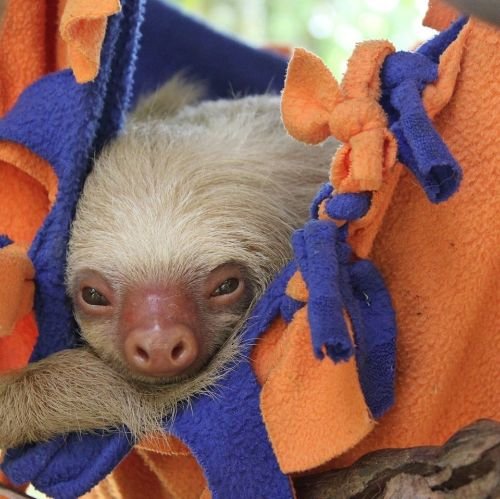 Links: