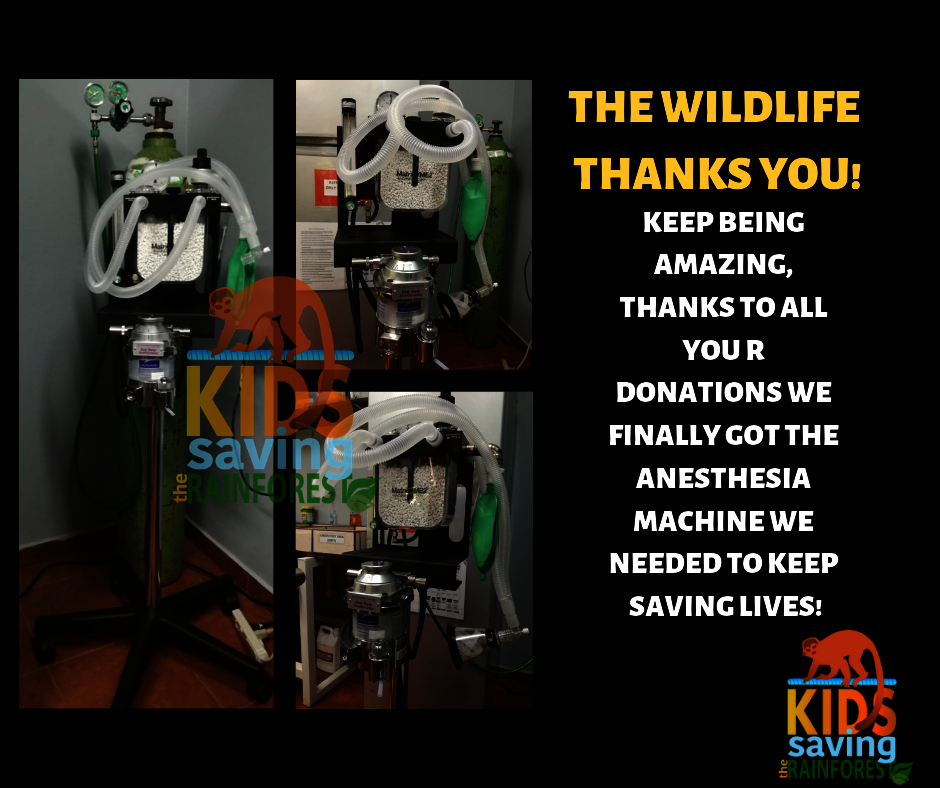 The KSTR Team wants to thank all of our amazing supporters.
Thanks to your donations we will be able to plant over 5,000 trees in 2019.
The Wildlife Clinic received supply's and has been able to take care and save the lives of the wildlife in the area of Quepos, Costa Rica, that have been electrocuted by the electric wires, have been run over by cars on the main roads or have been used as pets and then abandoned.

KSTR has been able to fix, take care of, and build more wildlife bridges that protect the animals from accidental electrocution.

It is thanks to your donations, visits, and volunteer work that we are able to teach others, and help conserve the rainforest and the wildlife that lives in it in this region.

Here are only a few examples of what your donations help to do:
The clinic at Kids Saving the Rainforest now has the intravenous anesthesia machine it needed.
Thanks to your amazing donations we can continue to save lives!
These are the expenses we have had with the anesthesia machine:
Anesthesia machine: $4,923.6
Endotracheal tubes: $528.84
Anesthesia Medication: $99
Respiratory Circuit: $27.12
TOTAL SPENT: $5,578.56
TOTAL DONATED: $5,750
TOTAL LEFT: $171.44
STILL NEED TO PAY FOR:
Training Course: $300
WOULD STILL NEED: $128,56 extra
Keep being AWESOME! THE WILDLIFE THANKS YOU!