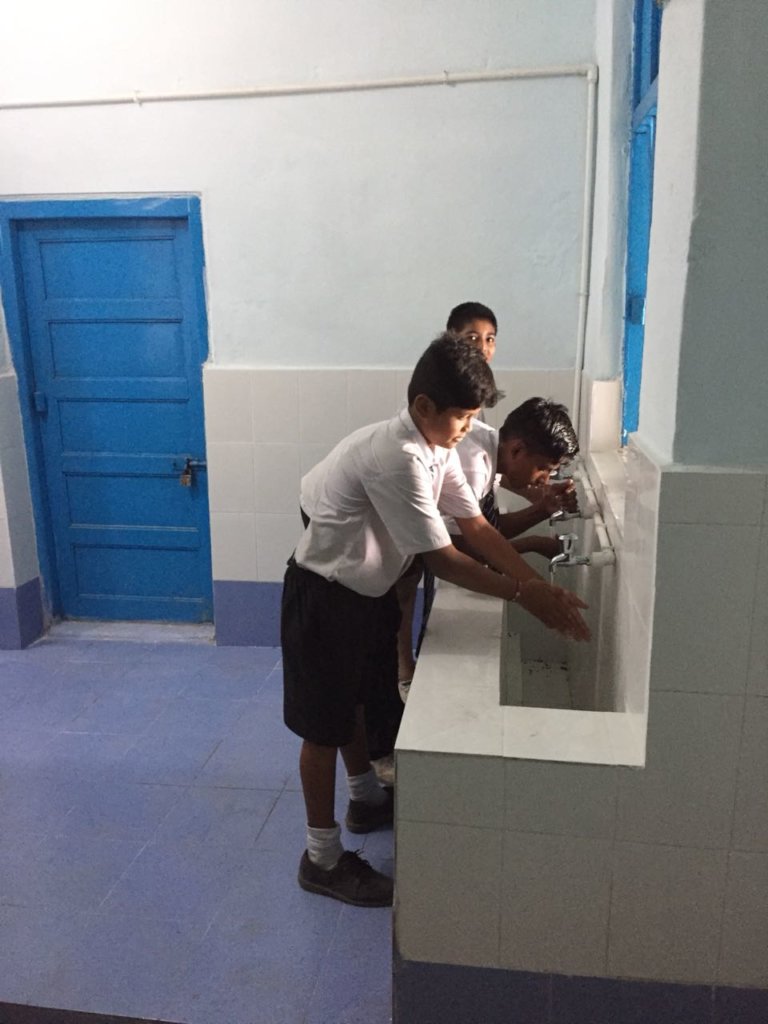 Next month, Splash's Seattle office is hosting two of our leaders from India: Dora Chaudhuri, Country Director, and Manish Joshi, Director for Project WISE (WASH-in-Schools for Everyone). They will spend valuable face time with colleagues to plan the launch of Project WISE, an initiative to reach every government school in Kolkata, India and Addis Ababa, Ethiopia with WASH infrastructure (water storage, filtration systems, drinking and handwashing stations, and improved toilet facilities), behavior change programs for children and adults, and strengthened menstrual health services for girls aged 10 and above.

In Kolkata, Splash has reached 194 schools serving 55,985 children. Through Project WISE, we will reach approximately 450 schools serving nearly 500,000 children by 2023.

Splash's efforts in Kolkata will benefit even more children at schools like Paik Para Raja Manindra Memorial Primary & Higher Secondary Schools. These schools serve over 400 kids who previous to our intervention had to deal with broken taps, dirty, leaking toilets, and no access to hygiene education.
Because of your support, these schools now have a functional ultra-filtration system that removes 99.999% of the bacteria from their water. They have two drinking water stations with six taps and one handwashing station with two taps that help keep the kids healthy, as well as sparkly clean new sanitation facilities that are well-lit and provide privacy. Splash also helped form an active child cabinet and trained twenty focal teachers that have spread hygiene messaging across their schools. The fifty-three active student hygiene club members help keep their schools clean and encourage their peers to practice healthy behaviors.
This fall the highly motivated child cabinet decided to hold a rally with placards in the surrounding community. The placards carried messages about health and hygiene. They also spoke to members in the community to spread awareness about good health and hygiene practices. The awareness messages were aligned with the things they learned from Splash during their hygiene training.
This dedication and leadership would not have been possible without your support. Our goal is to create a shift in society where communities will expect, demand, and obtain safe water and decent toilets, as a basic human right. Efforts like these will help to eventually ensure access to safe, reliable, and affordable water and sanitation, cornerstones of a thriving and healthy community.
We are excited to expand our impact through the help of corporate, foundation, and government partners - and donors like you!