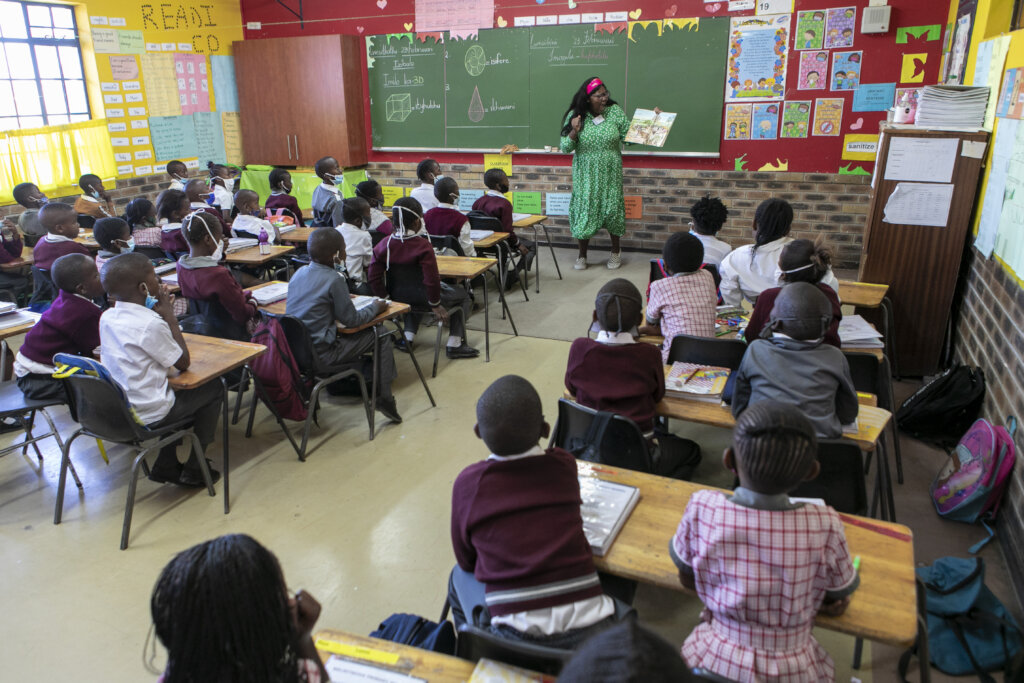 Creating a Culture of Reading @ school – Youth 4 Literacy:
To date, the programme has 28 Reading Partners directly under Shine Literacy, who are in 11 schools. These RPs are attached to Shine Literacy and receive their stipend from Youth @ Work, under the Youth Employment Services (YES) programme. Due to the low numbers, they have been placed in Grade 3 classes only. Their primary task is to conduct a paired reading 12 – 15-minute activity with each child every second day (some varied success to this statistic as ODK data shows). They should also facilitate a storytelling session with the whole class daily.
Shine Literacy held 12 workshops in the first two weeks of January to support its current schools with upskilling the BEEI youth who function as teaching assistants (TAs) in their schools. We held these workshops in clusters for all schools (18) which will be facilitating the Y4L programme. We trained 185 young people on the paired and shared reading methodology along with basic professional support for working in schools. This was very well received by all stakeholders - with some circuit managers briefly attending the sessions. This can be a potentially big growth market for Shine, as it is a nationwide initiative, with most teachers and schools unable to effectively support the young people in their schools.
To date, in Phase Two from April 2022, 202 Teaching Assistants (TAs) have been trained for the second time running, in 18 Y4L schools. The intention is to have these TAs implement paired and shared reading in their respective schools in all the Foundation Phase classes they are attached to. We are encouraging paper-based manual ODK capturing but those who have smartphones have been trained to use this capturing tool. The Four CCR coordinators have been requested to include the TAs in their weekly schools' quality assurance and support visits, to ensure maximum programme uptake and correct implementation of the paired reading methodology.
Teacher Community of Practice (CoP) sessions have been held in both Term 1 and Term 2.
We held a CoP for the first time on an online platform for all teachers to dial in. Upon reflection, the Programme team decided that this was not a very effective method. In Term 2, CoPs have been held in person in each school, with the Grade 2 and 3 Teachers participating. To date, we have held 10 CoPs with a total reach of 66 Foundation Phase educators in attendance.