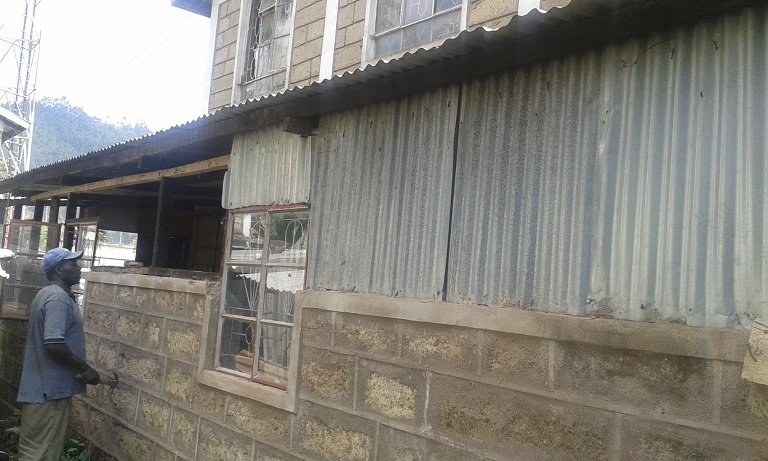 Exciting news from the North Meru Disability Centre, where the work on improving the old run-down workshop has been completed and the building has seen an external transformation... from this above
to this - see photo below
Work has begun to equip the therapy room, and we are looking forward to seeing the internal changes as well as hearing of the impact in individual lives too. We are delighted to see that the money sent from HATW fundraising is resulting in such changes, which we expect to impact the disabled children from the communities in the surrounding Meru district.
At Athi school, after many delays and with the help of partners both at the school and the DCC, the children are now able to make much better use of the dining hall - equipped with tables and chairs.
This not only provides the school with a dining facility, but also a venue for significant school events - like the head boy's speech!
photo - school speech
It is important that the young people learn skills which will equip them to earn an income in the future. One of the initiatives at Athi school is to teach youngsters to make bead jewellery, and here are examples of their hard work.
photo - bead jewellery
The DCC and Athi school are working hard to improve life chances for disabled children in this region of northern Kenya. Can you help too?
Please think about a regular giving committment or, even better, giving your time as a HATW volunteer working in partnership with these projects for a short or long stay.