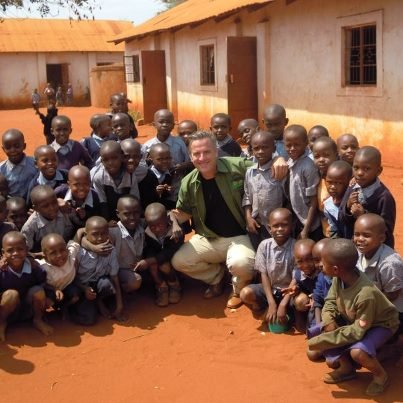 Our founder and a team of nine (including four local staff) traveled across Kenya in July to check on the progress of all projects, investigate the soundness of a new project that will protect young Maasai girls from Female Genital Mutiliation and keep them in school and assist/train our local staff.
We started in the Maasai Mara where we interviewed young Maasai school girls and had long meetings with Caroline Nangeya -- a brave Maasai woman and FGM victim -- who has taken in more than 42 girls who ran away from both FGM and forced marriage.
After carefully analyzing Mrs. Nangeya's efforts, we determined that she understands the importance of transparency so we agreed to cover 100% of the food costs for these 42 runaways when they are home from boarding school for two months a year. We are now raising funds to build these children a proper dormitory.
We also traveled south to Mtito Andei where we have been supporting an assortment of poverty reduction projects since 2004.
1. We picked up shovels and helped Chairman Leva construct a new building that will be used as a Cultural Center.
2. We inspected the children's garden and chicken egg farm at Matangini School and met with the school master to find out what more we can do for his 300 children.
3. We delivered a complete outfit (shirt, pants and shoes) to more than 10 orphans.
4. We installed solar panels on at least 20 of the areas poorest homes so that school children can do their homework for the first time with a proper light bulb.
5. We visited remote children's homes and inspected the poorest part of Mtito -- on the East side of the Nairobi/Mombasa highway.
6. We visited the hospital and met with the nurse we have been supporting for two years.
Please see the attached photo