Dear donors, after more than three months of blackout, internet is back in the South-West Region. The girls you supported last month have already invested to grow their businesses and we will be giving you the numbers in the next report, for now we want to share with you bits of an interview with Esther, one of the first beneficiaries of the project.
2012. – Identified and trained for 3 months, collective help.
"I still remember how to do cassava cookies as they taught me. Life was very tough back then; I was only 22 years, with 3 children. We [Her and her boyfriend] were still small, did not even know how to take care of my children, how to do business."
"The group went well first, for about 2 years. Now it's not really that way. We should have something doing, all of us. Some members can't even save 500 francs." [Meetings are often organized as informal means of saving]
Here she's talking about the very first training of the project. During training, a group of girls asked to join and receive help as a group, Unity Sisters, one of them was Esther. They received the money collectively and they managed for a while an ambitious project (chair & decorations rental), gradually the project decayed and to this date some of the members have not really improved. The demographic we deal with might not be the best for group interventions, as good groups take time to develop, stability, ability to save and a strong commitment, things that young 18 to 25 girls, going through unwanted early motherhood and family instability hardly have. It is for this reason that the Keep a Girl Alive project is one of the few projects Reach Out does were the target are individuals, not groups.
She also talks about cassava cookies, the first set of girls were trained in many very useful life skills (transformation, kitchen gardening, etc..), but a good percentage of them hardly use these skills, so we have limited the lessons to key aspects, and we use your money in other, more impactful areas (mostly direct business grants).
2015 Received 20,000
"At that time I was busy with a very small business, selling pepper and tomato, so it helped me a lot to add capital. Then I got pregnant again so that slowed us down a bit. The money really helped me, it reduced the rate of hunger in my house. It was around that time that I started to really have love for doing something, when I started selling secondhand clothes. The business is challenging, all the prices change with the season and when you are there for a while others come to copy you. I developed love to be creative, to be independent. Is good to do business, you see how every day it helps you a bit and you grow love for it. I think no matter what you do, if you love something you will succeed.
2016 Received 50,000 and business training refresher
I took the money to my house. I said God let me not misuse this money and build something. On the 7th of April, I still remember, I took it to the market. I have so much respect for that 50,000. [It has grown now to 80,000, and gives her a solid monthly income]
"The day I received the money my older child [Stanford, now 12] came to me and said -Mom, 3 days ago I prayed to God that somebody should give you capital for your business. – He even showed me the paper, he have a box where we put prayers in the house" [Whatever your personal believes, this shows how embedded survival mentality is in the household of the extreme poor, where even an 11 year old understands and worries about not only having money, but "Capital for mom's business".]
I have 2 younger brothers who depend on me a lot. I can help them with small money, buy good clothes. I can invest the money. I have helped with many problems around me, especially now that my mother in law is very sick. [She happens to be Elekta's mother, you might remember her from prior reports]
The people that send money have also worked hard, you should not disappoint them. If they send you money is to use it the right way, it's for your good and for your children. I remember at first how I would sit in my house and cry, not knowing what to do. I love this business more than my life.
Personally, I really like her story and I think it teaches us two things:
1st Girls set their own time and that's why is good to keep long relationships with them. For 3 years we saw Esther do very little with the help we had given her, she had a group project that gradually decayed. We did not judge, we kept meeting with her regularly and advising, we did not give her more financial help, we just watched. As she grew, she took ownership of her life and she was ready to be helped. That 20,000 grant might have been one of the most impactful we ever gave. That's about 35 dollars. The 50,000 came to complement when she was already very stable, and it was very intelligently invested, the basic capital was never misused and she has grown from there.
2nd You might think they don't understand, you might think they don't know, that they just see the money. They do understand, they know somebody like you also work hard, also has their own problems, and wanted to change their lives. They are thinking about you every day.
Next step? Our work with Esther is not finished. As we usually do with long-time participants who are showing high potential for growth, dire need, or both, we have developed a microproject for her. It's now on the fifth page of GlobalGiving and based on past experience I think that about three donations, no matter the size, will put her on the first or second page, for many more potential donors to see. So if you are considering a high-impact donation… that's it.
Thank you.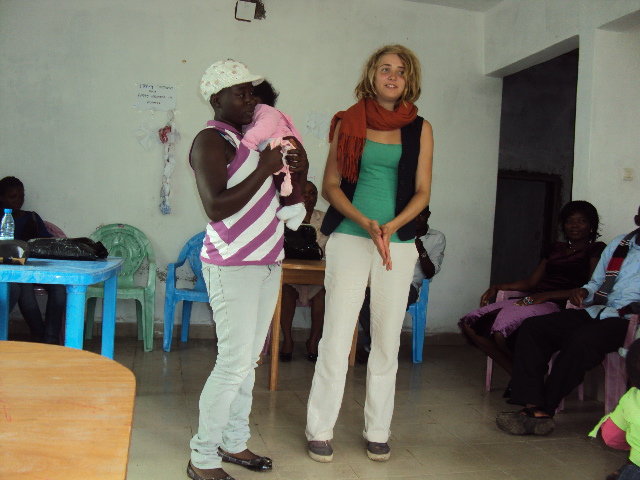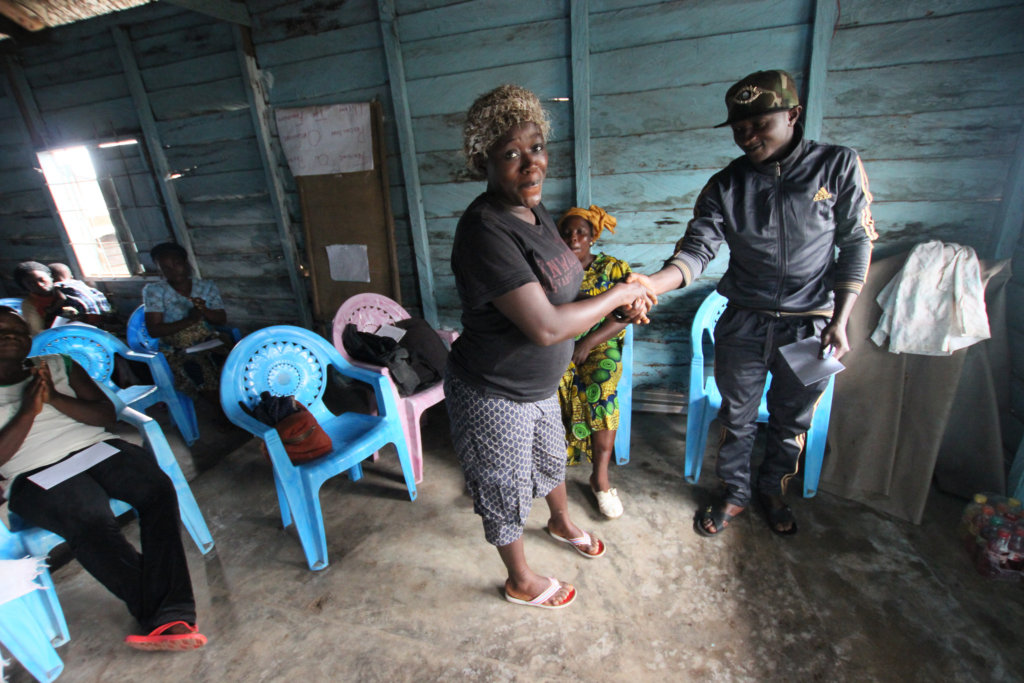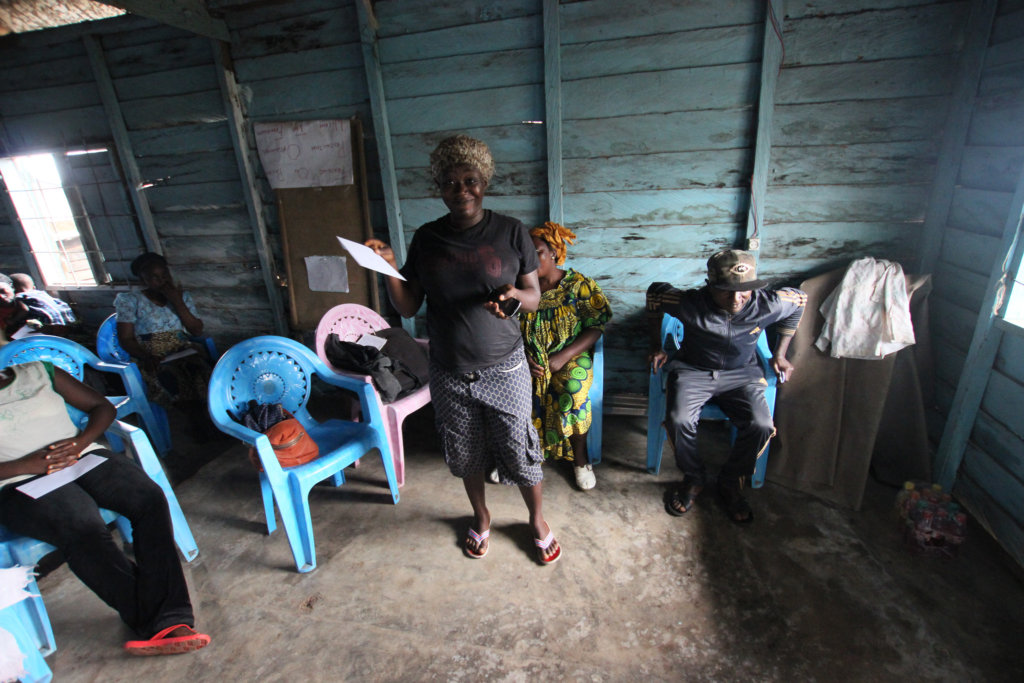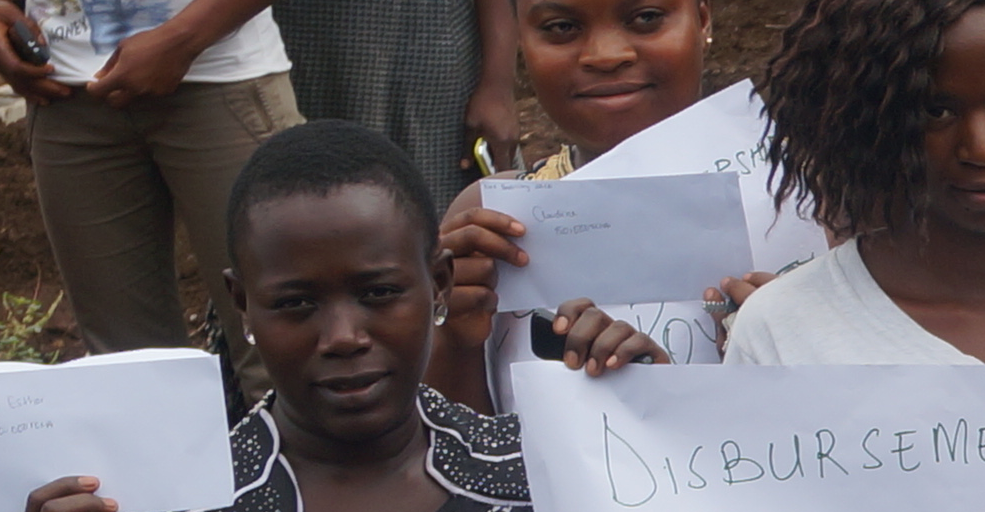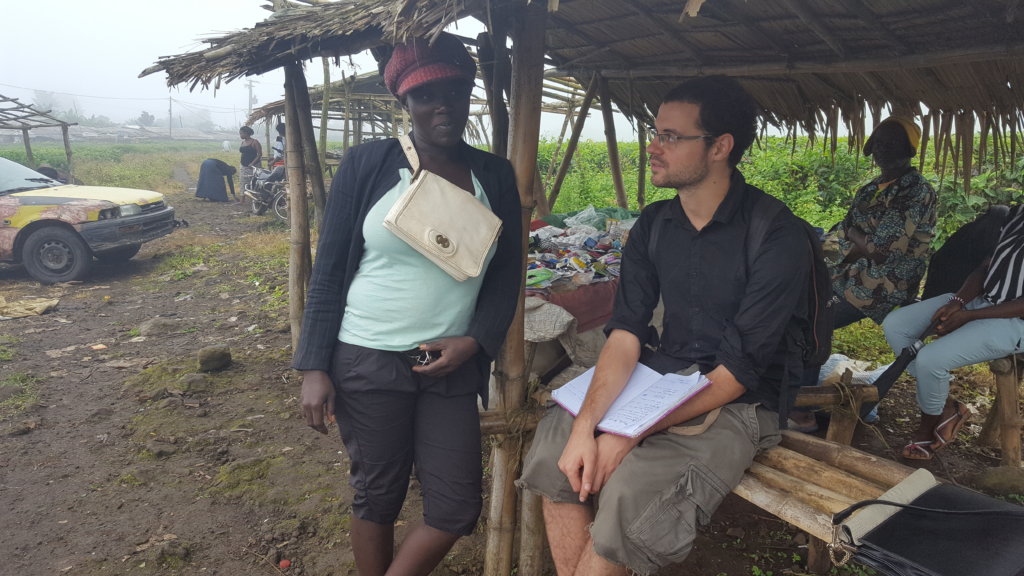 Links: