Things are going well at the St Andrews Baby Unit with twelve infants currently under the care of Mother Lucy and her time.
The children are all making good progress. Ann has started attending the Baby Class in the nursery school set up by Vision Africa in the grounds of Kandara Children's Home where the Baby Unit is also located. When I went to look for a photo of Ann to attach to this report, I came across the picture we posted here when she had just arrived - malnourished and underdeveloped. See for yourself the difference between that and the most recent picture I found of Ann.....and you will know your donations have been part of something great!
Little Cecilia has started walking on her own and will soon be followed by Moses and John who have started crawling. One of the biggest achievements of the last few weeks is that John Bosco is now standing up.
John joined the unit when he was just a few weeks old. His mother felt unable to take care of him so she went to a clinic near her home which was run by sisters. She walked in to the waiting room and asked a lady to hold her baby and said she would be back in a few minutes....but she never came back. Doing what she thought was best for her child, she left him in a safe place where she knew they would take care of him. The clinic took John to the local authorities who placed him at the St Andrews Baby Unit.
John's development has been very delayed and when we had a group of physiotherapists visiting from the UK last year, they spent time working with him and developing a programme of exercises to strengthen his legs. After months of extensive therapy, the team is delighted that John is now bearing weight and hope that he will be encouraged by Cecilia taking her first steps and will soon be walking about by himself.
Thanks to all our friends at GlobalGiving who have supported John, Cecilia and all the other little ones at the St Andrews Baby Unit.
This year, we have been running a campaign called Be The Spark. This asks everyone to find a way to support our work....using their time money or skills. We are looking for staff to improve their projects, local communities to assist and all of our friends to do one thing to help.
Wednesday the 9th October is GlobalGiving's Bonus Day for Africa, Europe and the Middle East. Donations made that day will be matched with 30% until the matching fund of $25,000 is exhausted.
Can you Be The Spark? Tell a friend about the GlobalGiving Bonus Day and ask them to donate on 9th October to make a BIG difference to the lives of our little ones.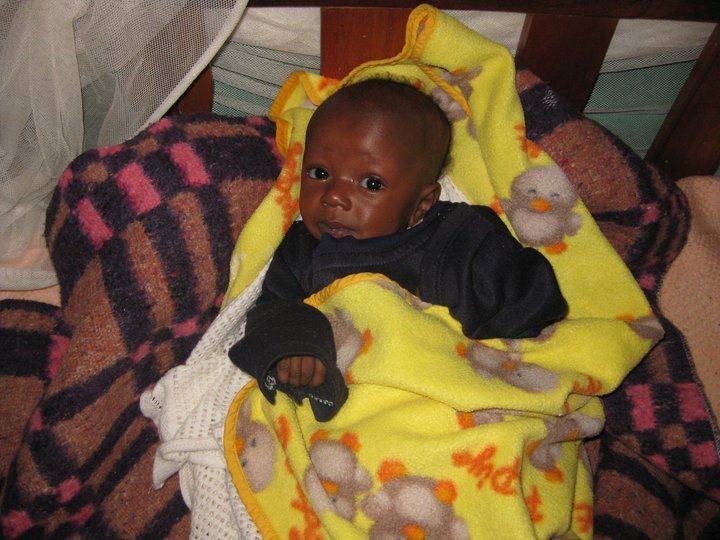 Links: