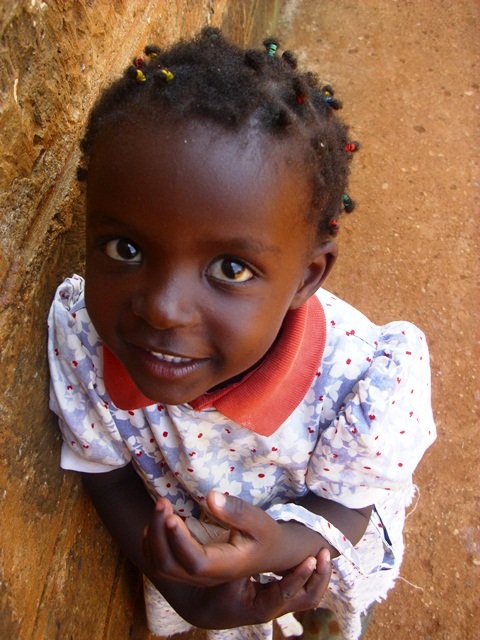 There is never a quiet day in the St Andrews Baby Unit…as you can imagine with so many small babies and toddlers. The last few weeks have been exceptionally busy and have seen some exciting changes.
The unit welcomed in two new toddlers a few weeks ago. One already had two brothers living at Kandara Children's Home and another came along with his older sister who joined the main children's home and is able to visit her brother regularly. The new arrivals meant that it was time for two of the older children to move up to the main children's home after three years under the care of Mother Lucy and her team. Newton was just days old when he came to the St Andrews Baby Unit along with his twin sister back in 2008 and Jacob was a few months old when his mother passed away and he joined the St Andrews Baby Unit family.
Another new arrival quickly followed the two toddlers – this time a baby boy who was estimated to be one week old. Found in a shamba (garden/farm) in a neighbouring town, Bedan was taken to the local police who carried out the formal checks and processes then took him to the St Andrews Baby Unit. He is healthy and doing well.
Bedan's arrival came at around the same time as we received word that a foster family had been found for the very first abandoned baby brought to the St Andrews Baby Unit.
Little Grace was found in a local market when she was just two weeks old back in January 2008. All wrapped up, she had been left at the petrol station during the night and was found in the morning by a passer-by who took her to the police station.
Grace was the first new baby to come to the St Andrews Baby Unit after it opened in November 2007. For the first two months the matron, Lucy, and her team had been working with some of the younger children from Kandara Children's Home to get used to their new surroundings and set routines in place. With Grace's arrival came the start of preparing formula and changing nappies. Within a few months there were many more babies requiring the same care.
Over time, we watched Grace grow and enjoyed the moments of her first steps and her first words. She became the big sister of all the others in the baby unit and was among the first from the St Andrews Baby Unit to join the ECD (Early Childhood Development) centre that Vision Africa set up in the same compound as the baby unit and Kandara Children's Home. She became good friends with two of the girls who used the baby unit for day care and also joined school at the same time as her – Hope and Joy. The three names Grace, Hope and Joy don't quite convey how much mischief these girls could get up to though! They were often found giggling together…especially when they were supposed to be taking an afternoon nap.
Grace's mother was never traced so she became eligible for adoption once all the relevant papers had been posted with the courts. She has now joined her foster family for three months and if all goes well they will proceed to adopt her and give her a happy home in a family unit.
Although the goodbyes were hard for the team that has cared for her since she was two weeks old and for her brothers and sisters at the St Andrews Baby Unit and Kandara Children's Home, this is the happy ending we have been waiting for in Grace's story.
We would like to thank everyone who has supported Grace, Bedan, Newton, Jacob and all the other children at the St Andrews Baby Unit by donating via Global Giving. Without your support, these young children would not have had their lives transformed by Mother Lucy and her team at the St Andrews Baby Unit.
On Wednesday 14th our friends at GlobalGiving are generously matching all donations with 30%. Please help us spread the word to your friends, family and colleagues who might be interested in supporting this project and impacting the lives of our babies in the same way you have done.
THANK YOU!!!