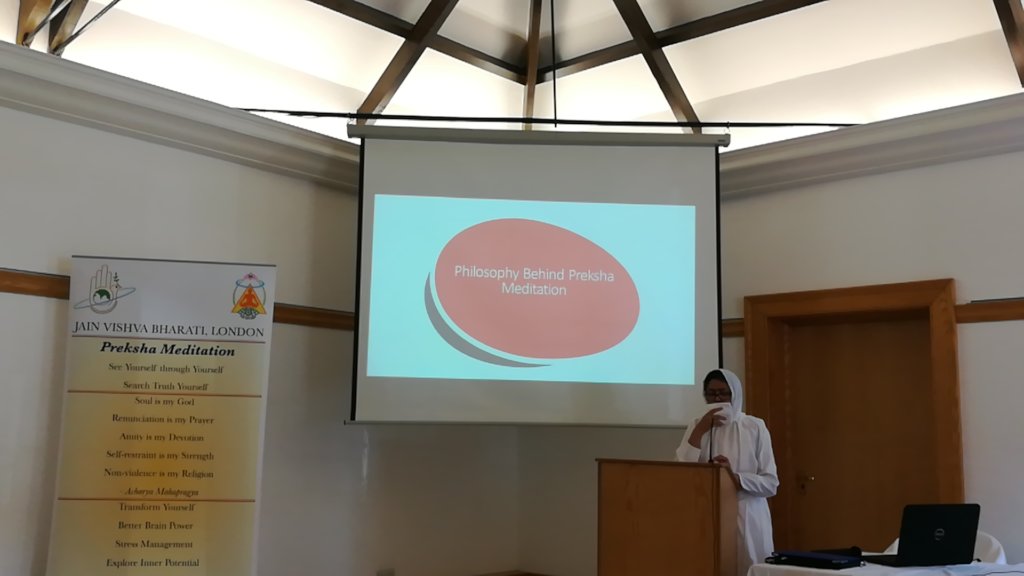 Principal Objectives and Aims
Review of principal activities and developments for the public benefit
The Trustees review the Charity's principal aims, objectives and activities regularly to ensure that the Charity remains focused on its stated purpose over the next 12 months for the promotion of education, training and research aimed towards advancing preksha meditation and other educational activities. There were no significant changes to the main objectives and aims of the Charity during last 6 months.
The objects of the Charity are the advancement of peace, harmony, principles of live and let live through education, training, research and all kinds of learning by the fostering and promotion of mutual understanding, co-operation and support both in the UK and overseas.
The objects for which the charity is established are:
to advance public education in particular the education and training by organising seminars, training seminars, workshops and camps on science of living, meditation, the anuvaret movement, ainology and yoga;
to protect and preserve public health through the promotion of preksha meditation, yoga and relaxation techniques; and
to promote religious harmony by promoting a better interfaith understanding of the Jain principles and to acquaint the members and support community cohesion and interact other faiths
The Trustees confirm that they have referred to the Charity Commission's general guidance on public benefit when reviewing the Charity's aims and objectives and in planning future activities, and in particular how the planned activities will further its aims and objectives for the benefit of the public.
The Charity has achieved this objective by means of a range of activities, working groups and education. The activities of the Charity have increased considerably over the last 12 years and continue to include the following:
Fostering fellowship and collaboration among those involved in the community activities. It has achieved this by developing collaborative links with a number of other organisations and interfaith group.
Contributing to the continuing development of community in raising their awareness of principals of peace, harmony, meditation, mental health and well-being through meetings and gatherings, education programmes, workshops and retreats,
Promoting research and academic excellence. The Charity actively engages with other organisations to advise and promote training, education, research and academic excellence of key objectives.
to build a collection of reference material for a library (books, audio & video material, photographic material etc.) and develop educational programmes for Jains and Non-Jains
to provide a counselling service to the members of the Jain society and the community at large
the charity now continues to conduct various events and activities by hiring premises for those specific requirements of the activities and events.
JVBL Social events calendar and review
Keeping JVB's objectives in focus, we organised many events catering to all age groups
Sunday Talks
Event Date
Topic
3/6/18
Legacy of Tapa
30/06/18
Me & Mom Program for Mother's & Children under 5 years
8/7/18
Various tastes of attachment
15/7/18
Illuminate the World or the Life
5/8/18
Time Management
19/8/18
Capsules for Happy Family Life
2/9/18
Design Your Destiny
9/9/18
Karma Theory, Mantra & Meditation
30/9/18
Special Preksha Meditation Session for Adults & Children
Oct 18 to Dec 18
Why Meditate
8/12/18
Open Session & Meditation with Roxborough Road Residents
16/12/18
Gratitude Musical Event
Project Financial review
Jain Vishva Bharati London (JVBL) was able to complete the purchase a property to serve as a Centre for the charity's activities for c.£1m plus costs of c.£40k in the Harrow area in August 2018. The property purchased is named as "Jain World Peace Centre" and was inaugurated on 22-23 Sept 2018.
Purchase of property was completed with donations received and pledges. Purchase of property was partially financed by bank. Shortfall was bridged by community members through soft loans.
The Trustees continue to raise donations and pledges to plan for repayment of the soft loan and bank financing.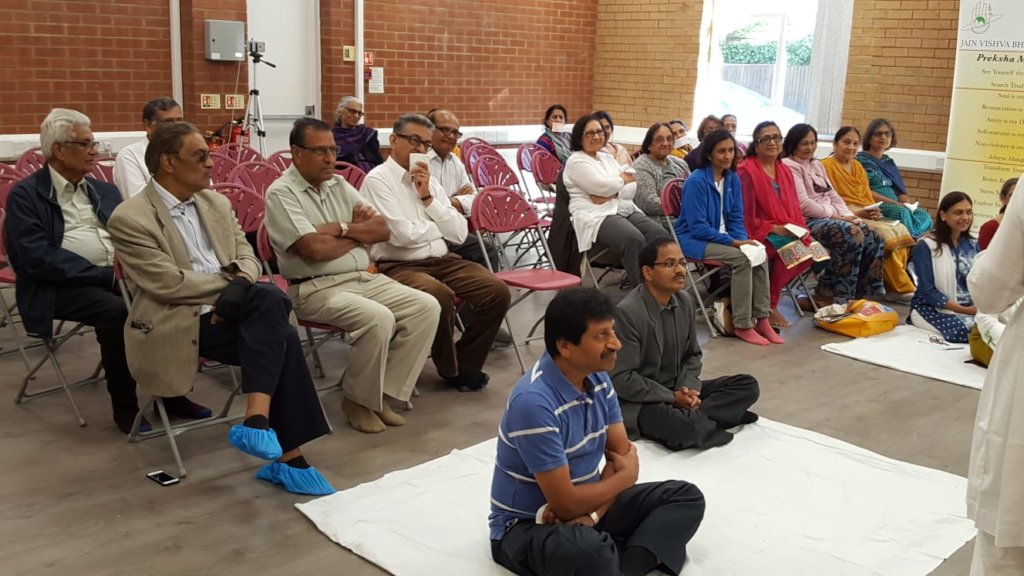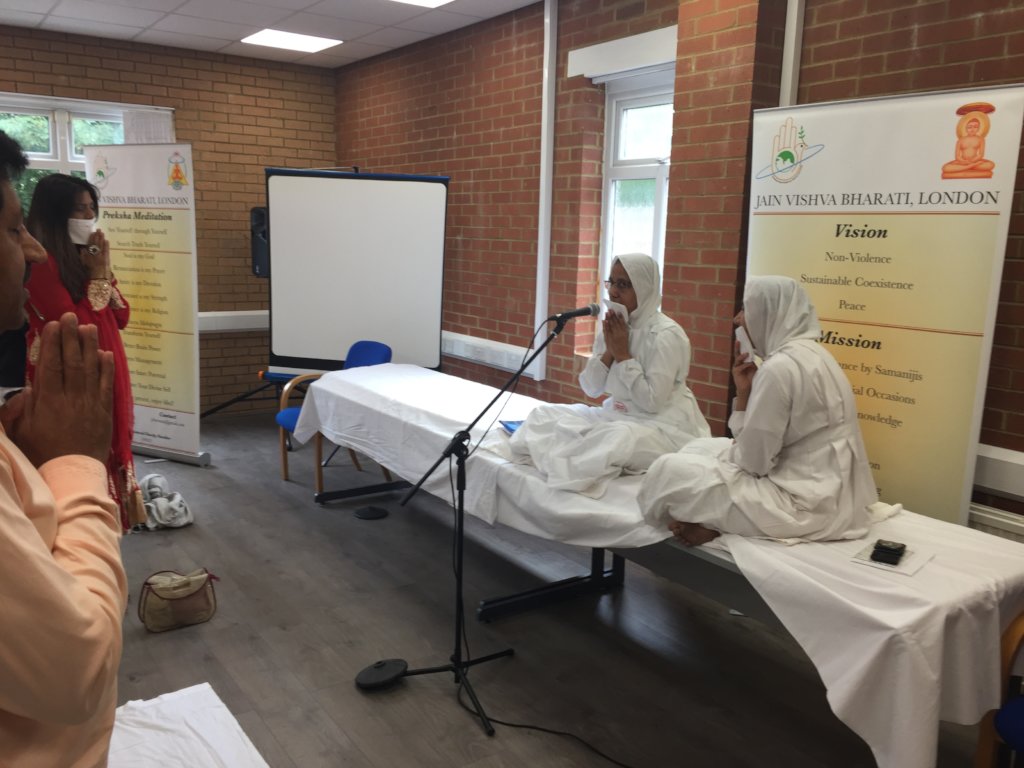 Links: