The new students, who joined MindLeaps in 2017, are now four months into their basic computer and IT training courses at the MindLeaps Center. Many of these girls have never sat at a computer before much less become well versed in Windows, Microsoft Word, internet searches and social media tools.
The International Computer Driving License (ICDL) curriculum, instituted at MindLeaps Rwanda in 2016, is continuing this year. Some of our older students who have been with us are now advanced in IT relative to their formally educated peers. They are able to take higher levels of ICDL classes, leading towards ICDL certification, which is a very helpful step to secure future employment.
MindLeaps is also excited to have our students practice their new IT skills to foster greater cultural connections between students in Rwanda and the United States. We have partnered with schools around the U.S. to create 'Pen Pal' Letter exchanges, and Malvern Prep School in Philadelphia will be the first email pen pal exchange with our students. Last month students from Malvern participated in a skype together with students at our center in Rwanda.
MindLeaps is counting 65 kids in different schools now and 16 of them are candidates for the final primary school national exam this year. The three candidates we had in 2016 all passed the difficult Primary Six National Exam, and they are now doing well in secondary school. The first trimester ended a couple weeks ago and we have received their first term report cards. Over 50% of our students scored in the top 20% of their classes. With all the IT training our students received at MindLeaps, our students often perform very well in their IT classes when they return to school. For example, you can see Fiston's report card below, and his excellent rank in his computer classes.
Several of our students are also enrolled in vocational training this year. In addition to the courses specific to the technical skills - be it culinary arts, hospitality, or hairdressing - these programs also require skills in business: communication skills, English classes, entrepreneurship, and, of course, IT. Our students are well prepared and succeed in this area because of the preparation provided by MindLeaps and the ICDL curriculum.
We thank you for making the IT program at MindLeaps Center in Rwanda possible. As you can see, you are helping to prepare these children for academic success and better lives.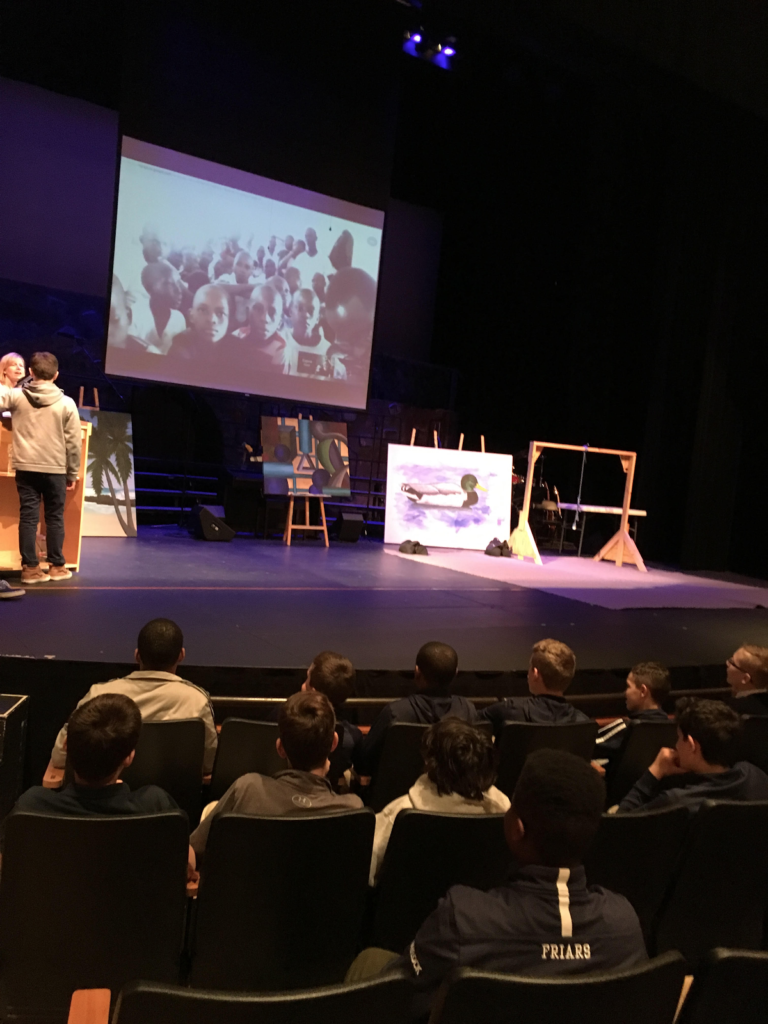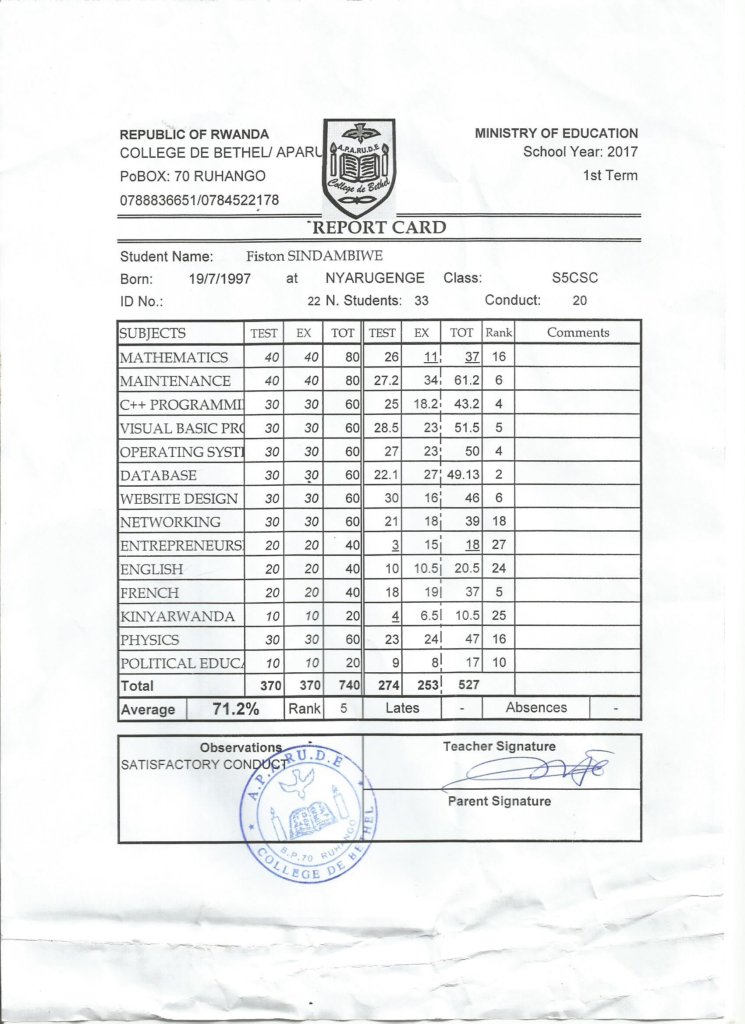 Links: