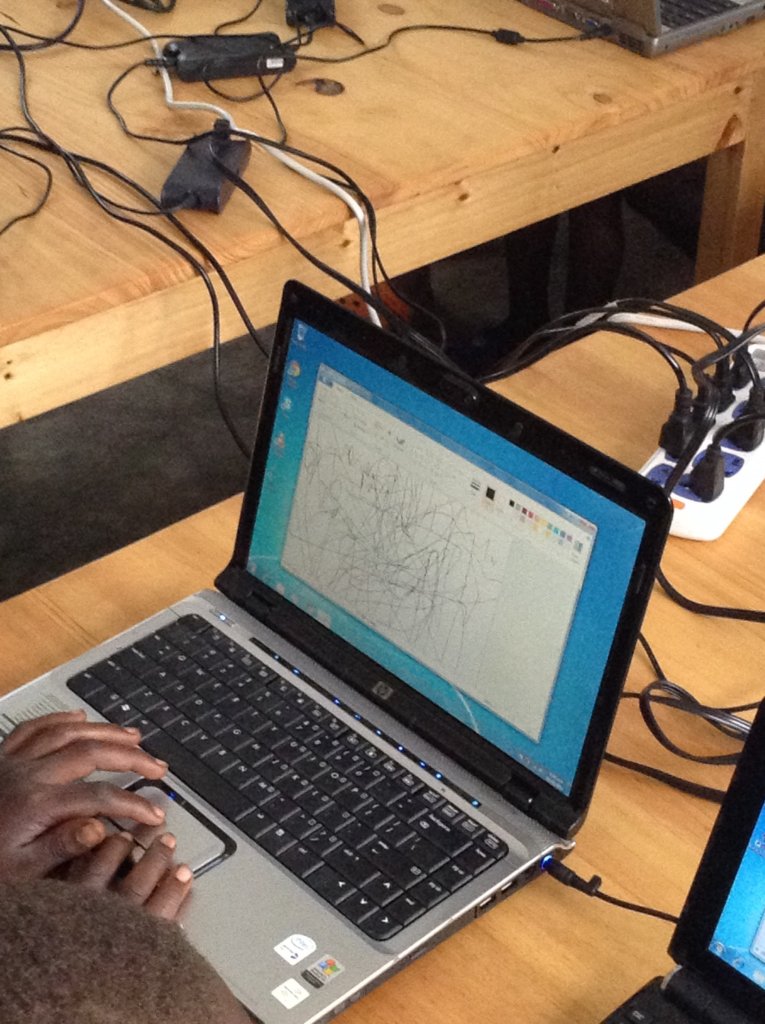 You are receiving this Project Report since you are a current supporter of the MindLeaps GlobalGiving Program: "Digital Literacy: IT for Street Children".
Our Newest Class: GIRLS!
When American Ballet Theatre's Misty Copeland traveled with MindLeaps last November, she officially launched our "Girls Program" in Rwanda. As of January 1st, 30 of the 90 children that come to the MindLeaps Center each day are girls – and they are taking IT and basic computer science classes!
Using the International Computer Driver's License (ICDL) curriculum, these girls start with a very basic introduction to a computer, its parts, its capabilities and its programs. The teachers lead the classes according to the "Digital Citizen" guide produced by ICDL. As the students make their way through the curriculum, they have the opportunity to sit for exams. When they pass, they receive an ICDL Certificate, which is recognized by the Government of Rwanda and employers across the country.
Our Newest Partner: WHITE DOVE GIRLS' SCHOOL!
In order to help build the capacity of our teachers and keep up with the endless demands for "extra lab time" from our students, MindLeaps has partnered with The White Dove Girls' School in Rwanda. This is a top-rated secondary school where girls study computer science along with their regular academic subjects. Each year, graduating students are placed in internships, and some of these interns now work at MindLeaps. These interns assist our street kids in understanding the basics of computer science while serving as excellent role models for our newly enrolled girls.
Our Newest Visitors: THE BOARD OF DIRECTORS!
In February, six board members of MindLeaps flew to Rwanda from the USA. For some of them, it was the first time they had seen the MindLeaps' students in IT class. Board member Ken reported back to the rest of the organization last week: "It's official! I have received more emails from MindLeaps' students than any other board member."
Indeed, our street kids are even emailing board members in the USA!
We hope this short update shows you the incredible impact of your donation. Your dollars stretch far in Rwanda – and they lift these children into the 21st century.
Thank you!