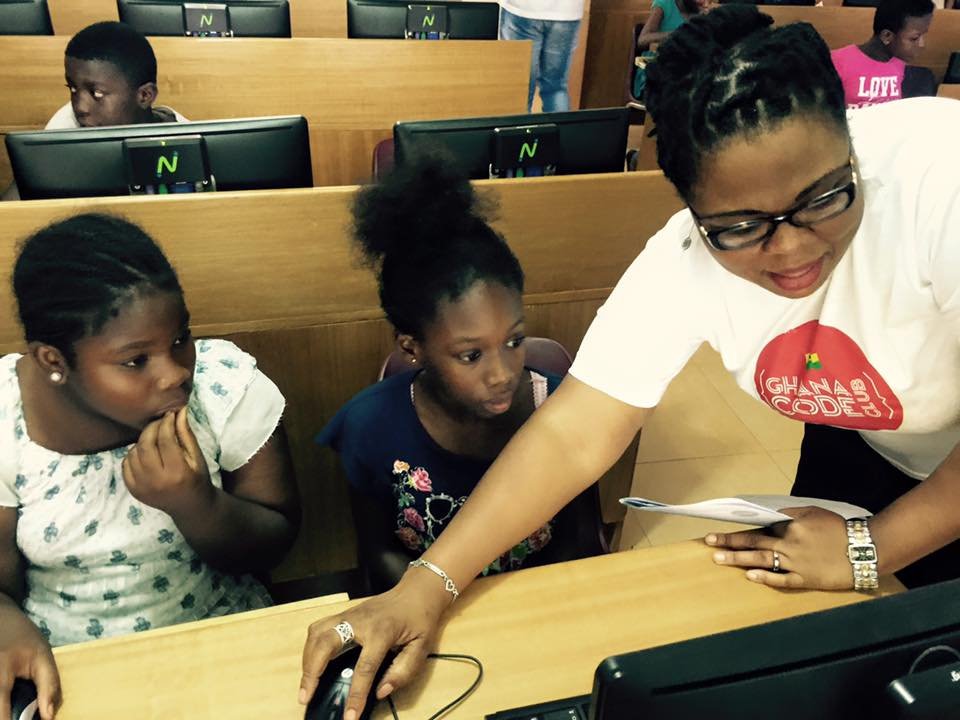 A NOTE FROM THE TEAM
We're created this report to share with our community and our up-coming donors as well as any organization or individual that believes in youth empowerment. Ghana Code Club is filled with nostalgia and pride as we reflect on how far we have come and how much we have achieved in just a year. What started as a passion project for one single individual has evolved into a national Non-governmental organization at the forefront of digital literacy movement in Ghana.
While we are certainly proud of the progress that we have made in getting digital literacy and 21st century skills education onto the agendas of school boards and other community centers, it is the individual stories of impact from students and parents that most effectively illustrate the significance of our work. From the girl who completely moved a mouse for the first time ever in her life at age 12, to the girl who has designed a complete website for her daddy, to the autism child who only want to be left alone behind the PC at all times to be creating and making contents. To the girls who are now teacher assistants for Ghana Code Club in their schools; not forgetting those girls who are championing for the start of a Code Club in their schools because of their love for the phoenix project. And all the Ghanaian kids having real fun with the computer while learning and sharing along the way.
This report is a celebration of the young lives that we have changed. As we trace our progress and impact in just a year, one thing is overwhelmingly clear: none of it would have been possible without the incredible support of our dedicated volunteers, young learners, parents, Richard Lucas of www.richardlucas.com and iSpace Foundation Ghana who have financed and supported our projects all through the year. Ispace Foundation Ghana shares our vision to exposing every Ghanaian Child to digital literacy at a younger age in order to breed a nation full of innovators. Together we have come so far, but there is much work yet to be done. This next year will be another big one for Ghana Code Club, and we will need support from our community and donors ever. Digital literacy for girls and youth is rapidly gaining attention in the tech community, in education circles, and even on public agendas. Now is the time to capitalize on this incredible groundswell of support for our shared vision and make lasting change.
OUR MISSION
We believe that computer programming and other technical skills are a tool of empowerment, and it is our mission to ensure that every child in Ghana have access to the skills they need to thrive in our increasingly digital world.
OUR PROGRAMS
The Phoenix Program
The phoenix project is an after school program in partnership with iSpace Foundation Ghana. This project was initiated in summer 2016 and is designed to help kids especially girls see technology in a whole new light as a medium for self-expression, and as a means for changing the world. Each curriculum for the phoenix project is creative and fun giving kids the opportunity to create digital contents such as websites, games, animations and interactive stories. Next year promise to be fun as the phoenix kids will take field trips, visiting technology companies to learn more about careers in tech. Programs cover a variety of topics from programming languages like HTML & CSS and Javascript, to image editing and blog creation, to 3D printing to hardware hacking with arduinos and more.
Teacher Training
Ghana Code Club builds a community of volunteers who share their passion for digital making with children and teachers across Ghana. We offer training and resources for primary school teachers. Our objective towards this program is for teachers to feel confident in teaching and supervising students at the various code clubs. Our modules for the teacher training includes computational thinking, programming and internet and the web. Our trainers are industry experts who are passionate about computing and education and have a flexible booking system.
Code Club in Schools, Libraries and community centers
At Ghana Code Club, we think all children should have the opportunity to learn to code, no matter who they are or where they come from. To do this, we leverage on network of volunteers and educators who run free coding clubs children aged 9-11 to build and share their ideas, learning along the way. The Code Clubs meet during school's extra curriculum sessions or after school sessions for an hour per week. Our projects are easy to follow step-by-step guides which help children learn Scratch, HTML & CSS and Python by making games, animations, and websites. The projects gradually introduce coding concepts to allow children to build their knowledge incrementally, meaning there's also no need for the adult running the session to be a computing expert.
I READ AND I CODE
This is a creative computing program designed to support our little programmers between the ages of 6-8 years to read, narrate and create their characters to come live with code. These programs are beginner-friendly, hands-on and fun, and an excellent initiative that is churning little children into the world of programming happening every weekend at various centers across churches, libraries and other community centers in Ghana. We maintain a balance of 7:1 ratio of kids to mentors with balanced numbers of male and female mentors.
THE EXECUTIVE TEAM
Ernestina Edem Appiah is the founder and CEO of Ghana Code Club. She is a Virtual Assistant by profession and a social entrepreneur. Ernestina also known as Tina is married with 2 children. She lives and operates from her home office in Accra, Tina has pursued a successful career in the IT industry for over 14years, and has a thorough grounding, experience and insight in technology, sales, marketing, and general administrative management. With her passion for technology, Tina is dedicated to spreading programming knowledge to the next generation. Aside from inspiring elementary school children to learn technology, Tina also makes time to empower women into entrepreneurship leveraging on technology. She was listed among the British Broadcasting Corporation as one of the 100 most inspirational women in the world in 2015.
Peter Aforo, Program coordinator and trainer
is a software engineer. Peter has been the head of Learning and Development unit at Accra Institute of Technology. He has also been the IT Manager at AGAMS Holdings. Peter studied and graduated with BSC Computer Science from the Valley View University.
Alberta Obeng is an IT Consultant at Vivacom Ltd Responsible for coordinating participation with classroom teachers. She holds a masters degree in computer science
Shadrach Agyiri is a developer and also works as an ICT tutor at the University of Ghana Basic School Legon. He holds a BSC in computer science and works with 2 children
FINANCIALS
Since Ghana Code Club initiated its activities in 2015, we have had generous contributions from individual donors including parents of our students,' iSpace Foundation and the Comic Relief Fund. We are growing steadily and hope to attract other donors to religiously launch our new initiatives that responds to the growing needs of our community. As we continue to evolve, we are committed to honoring each and every contribution to our shared mission
Where our money was spent in 2016
For calendar year 2016 our total expenses were approximately $12,000. The chart below paints a general picture of how this money was spent.
Bills & Utilities
Food & Transport
Hardware
Course Design
Space & Laptop Rentals
Below is the budget that will help us to operate our programs in 2017. We need sponsorships and support to achieve these. Ghana Code Club will spread coding clubs to not less than 20 schools. We'll sponsor meet-ups for teachers to promote networking and further trainings within the teacher community each month. Our after school program, Phoenix project in partnership with iSpace under the Unlocking Women and Technology program targets 300 children (that is 200 girls and 100 boy in various centers across Ghana in the year 2017. Furthermore, we'll organize coding competitions (hackathons) among students to reward the best student and teacher with a special prize. We shall create awareness of all our programs promotions and marketing on radio and social media.
Description
Cost per year
* Code Clubs in 30 schools
3 Program Managers
$ 12,000.00
Mentors allowance
$ 12,000.00
Meet-ups for instructors*
Venue
$ 3,000.00
Refreshments
$ 7,200.00
Training materials
$ 3,600.00
Office Expenses*
Internet
$ 6,000.00
Utilities
$ 6,000.00
transportation
$ 5,000.00
Phoenix project*
internet
$ 500.00
Space & Laptops
$ 4,000.00
Foods & Transport
$ 1,500.00
Swags & Printouts
$ 2,000.00
Project instructors
$ 3,000.00
Curriculum designers
$ 1,000.00
Trips to tech companies
$ 1,000.00
hardware
$ 3,000.00
Hackathon*
Venue
$ 1,000.00
Internet
$ &n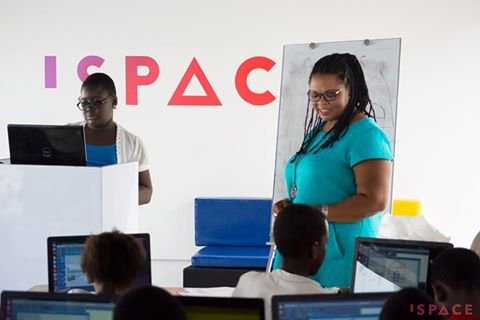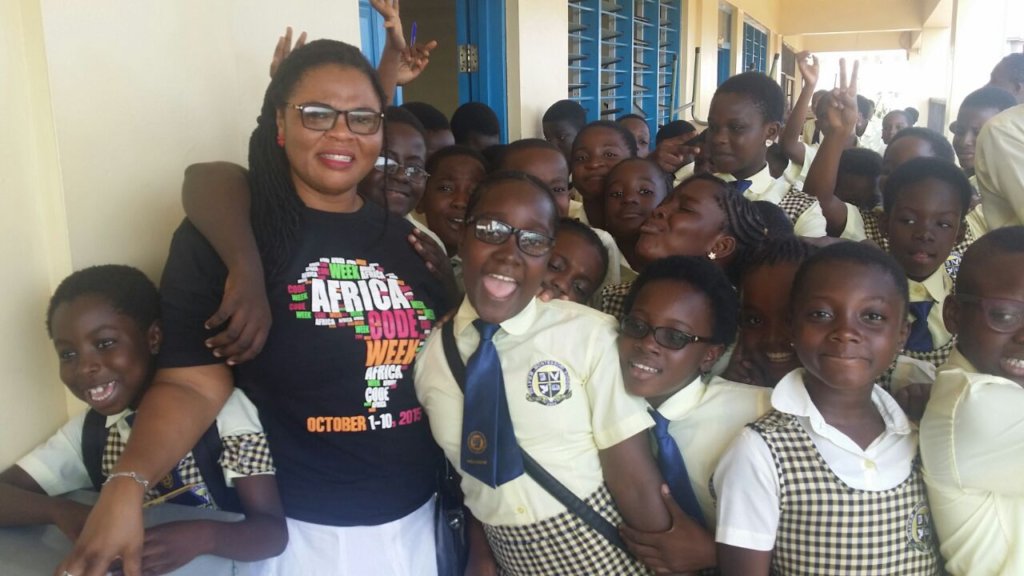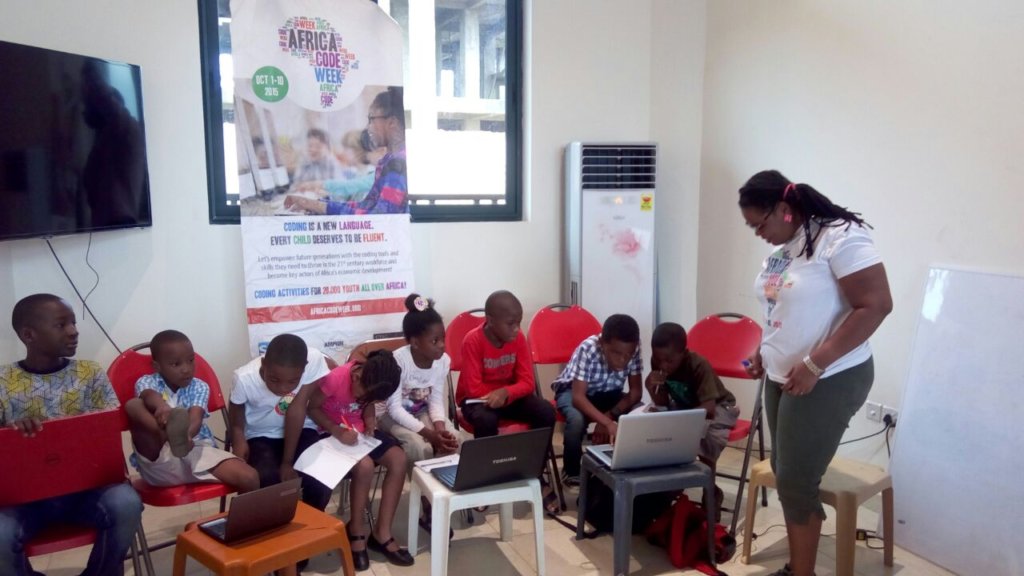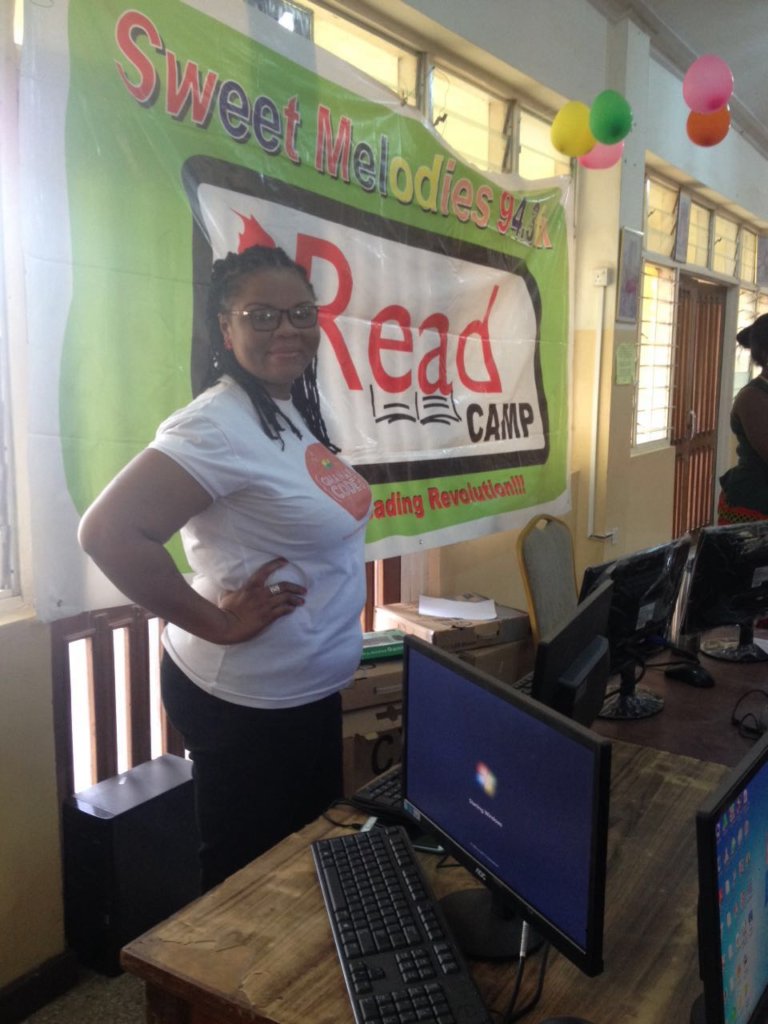 Links: