Project Report

| Jul 23, 2021
Children with Disabilities rehabilitated in Sindh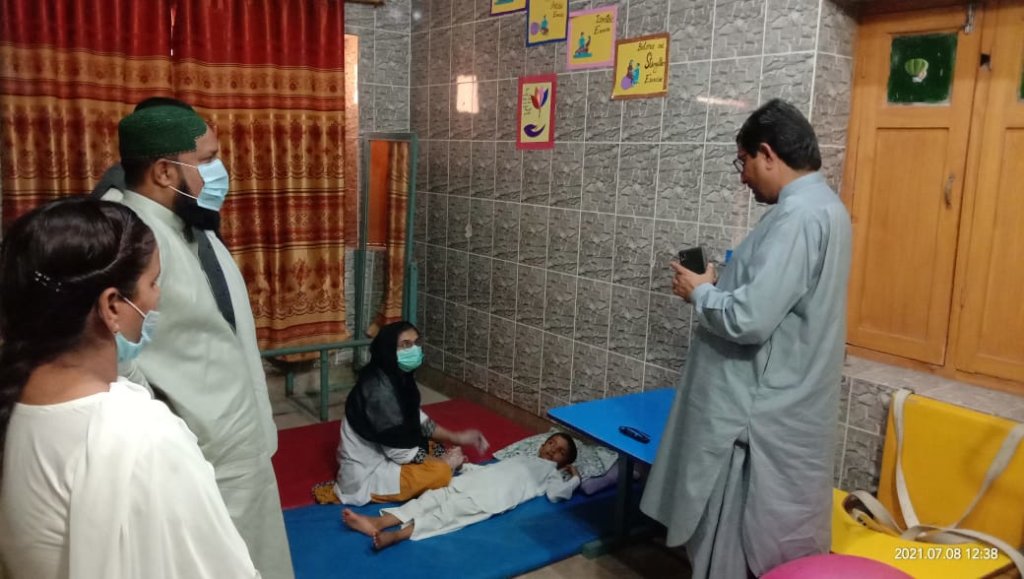 National Disability & Development Forum (NDF) has established NDF Rehabilitation Center for children with Intellectual Disabilities in rural & remote area of Sindh Province, Pakistan. it was brilliant response by our donors during Accelerator December 2020. The NDF Rehab Center caters needs of 200 children with Intellectual Disabilities (Down Syndrome, Autism, Cerebral Palsy (CP), ADHD (Attention Deficit Hyper Disorder), Physical Disabilities & others. Through the funds donated by our National & International Donors were utilized for boarding facility of children, more than 75 boarded children were provided food, diapers, cloths, shoes, regular free therapies for boarded & Day Cared included 200 children were facilitated at the NDF Rehabilitation Center.
It all become possible because of your generous support & funds provided through GlobalGiving. Your funds helped those children who are unheard voices, most vulnerable to access such facilities in big cities. The disability & Poverty have close relation, Poverty leads disability & Disability leads to poverty. The poor people have no resources to pay huge fees at private rehabilitation Centers for their children. Your help provided space for poor to reach easily at NDF Rehabilitation Center as it is at Door Step.
Your donation made NDF enable to meet two months recurring cost of the Center. The all regular activities remained sustain to provide relief as committed in the proposal & plan during the Campaign.
The rehabilitation services take a time to bring solid visible impact among the children, it is required the consistence to retain children & secured funds to carry on unsuspended services as per routine for the cause.
Your help always required monthly bases or once in a year to reach the target to sustain the un-interrupted service at NDF Rehab Center
Due COVID Pandemic sitution NDF faced lot of difficulties to raise funds but the support by GlobalGiving Donors made it possible to carry on services despite big challenge. NDF hopes for your kind attention in future ahead.
Thanks for your ever help in fundraising hope for same spirit in future endeavors.