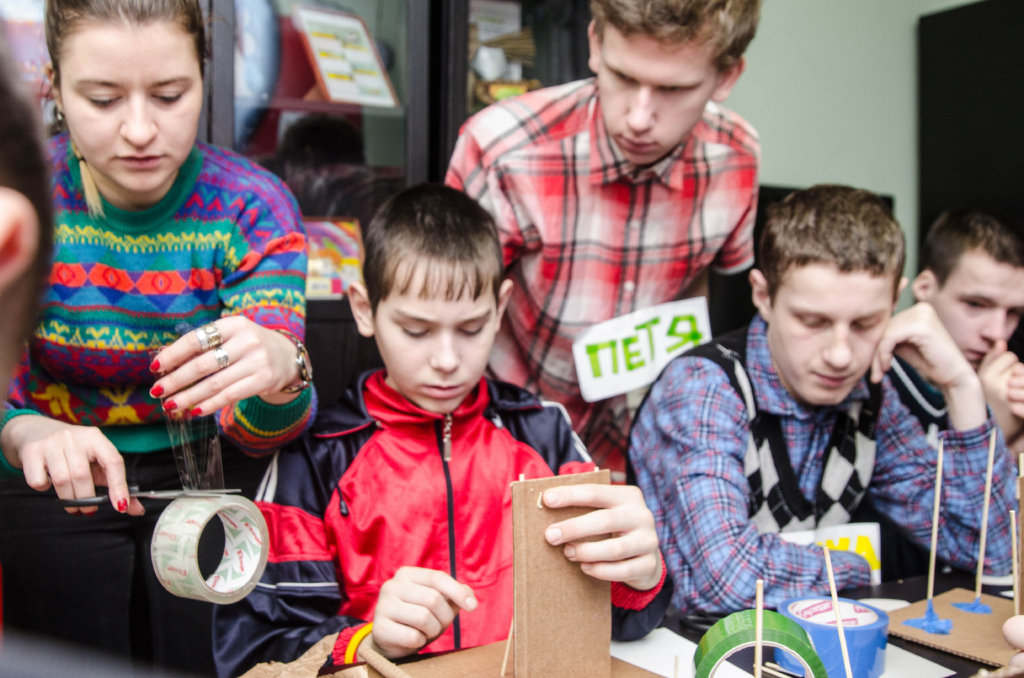 As part of the summer and winter camps held at the Belskoye Ustye Orphanage for physically and mentally disabled children, Step Up always strives to recruit volunteers from a wide variety of professions and backgrounds. Many of these volunteers go on to run master-classes for the children based on their specialist skills or talents.
One particularly successful example of this was Darya and Marisha, architectural students at a prominent Moscow architecture university.
During Winter Camp 2017, Darya and Marisha put-together a master-class with an architecture theme, designed to make the kids learn new arts and crafts tricks, develop their motor skills, and think about space and how you can use different materials.
Darya explained the idea behind the master-class: "The task was to build a tower by folding along the lines on the cardboard provided and then using different materials to transform a 2D picture into a 3D one. They had to think up how it would be supported, whether it would fall down, and whether it could be made to look beautiful."
Step Up provided lots of different materials for the master class including colored tape, colored card, corrugated cardboard, cotton buds, toothpicks, thread, and tinsel.
"Above all we wanted to create conditions in which the children were not forced to work. For the first 10-15 minutes the kids couldn't understand what we wanted from them! But then they got caught up in the creative process and began to think," Darya said.
During Winter Camp (which lasts for just under a week), Darya and Marisha worked with 7 groups of children and ended up with about 30 different towers made by kids, which they put all together in one display — a whole street of buildings.