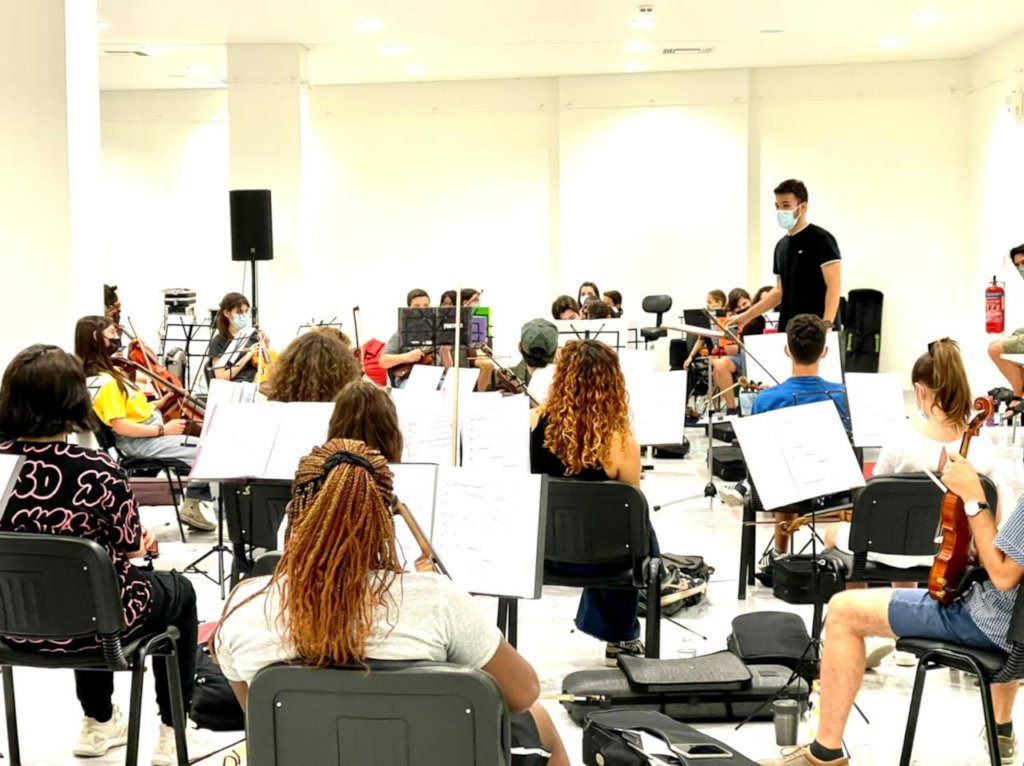 Dear GlobalGivers,
What an unusual year this has been! We almost turned our lives completely digital, we hadn't seen each other for months, but we never lost our faith in the power of music and proved that when we stay together and focused on our goal, we can do miracles.
And -indeed- we did miracles! After 8 months of digital music lessons and rehearsals, this summer found us organising two big concerts. On June 14th, in El Sistema Greece we organised for the fourth year in a row, the Lullaby Project – a very special music project dedicated to parental love, in collaboration with Carnegie Hall in New York and the Stavros Niarchos Foundation Cultural Center. After a year and a half, our students had the chance to be on stage again, together with famous and talented Greek artists, singing unique music pieces written by Greek and Venezuelan composers and parents, who participated in the project, sharing their stories and experiences.
And there is more! July brings us on the spot again, as El Sistema Greece is proud to be part of the Athens Epidaurus Festival, one of the most significant art festivals in Europe, with an unexpected concert, called ''World A Music''. The members of the El Sistema Greece Youth Orchestra and El Sistema Greece Youth Choir, join forces with the producer, musician and dj Blend Mishkin and famous Greek singers. On July 5, all together they are going to present new performances of favorite songs that marked contemporary music at the iconic Conservatory of Herodes Atticus. From Bob Marley, Lou Reed and James Brown to Dr. Dre, Massive Attack and Beyonce, El Sistema Greece and friends clearly prove that music has no geographical or temporal boundaries. It is a universal, timeless language, with the power to unite people of every nationality and every generation. Follow us on Facebook and Instagram to learn more about the concert and watch our superkids in action.
In El Sistema Greece we always try to offer our students as many artistic experiences as possible. On stage, the children are treated as true artists. They challenge external perceptions, collaborate with famous artists, create lifetime memories, and demonstrate their great potential to add value as part of a community. So, yes, this summer brought two precious gifts to El Sistema Greece and proved that hard work can never go to waste!
Thank you for your support. We promise you that we will be back in September with more ideas and even bigger passion. Have a very nice summer full of music and great times!
With much appreciation,
Friends of El Sistema Greece team