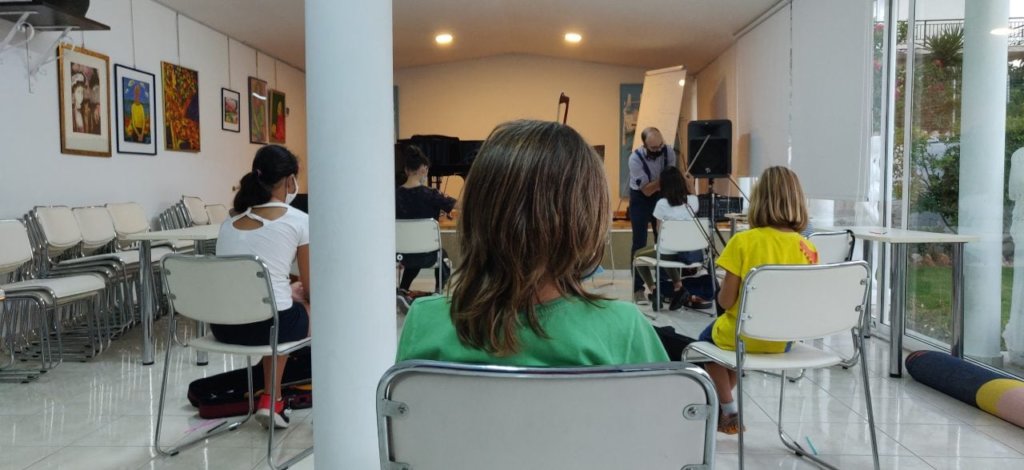 Dear GlobalGivers,
El Sistema Greece started its musical journey in 2016 in Athens and the region of Attica. Within the years that followed we had to face several difficulties but we not only managed to survive but also many, many great things have happened and we can proudly now say that more than 2,500 children and youth have had access to our music lessons!
Up until recently, our main activities were located in Athens and the surrounding areas. However, in 2020 despite the pandemic -or maybe because of it- the need to reach even more children outside the big urban centers came up again and became very clear to us.
After a long summer, full of groundwork, meetings and planning, on Monday, October 14, El Sistema Greece turned a new page and kicked off its first-ever activities in the city of Corinth -a small town in Peloponnese- with a series of violin, cello, clarinet and choir lessons, in collaboration with Fondation Kaloy.
Despite the fact that the lessons have run for less than a month, the classes are already full and we are ready to add more hours of music, in order not to leave any children out of the program. Moreover, what makes us even happier and satisfied is that apart from the children who live in the city, children from the local Refugee Camp have also joined our classes and are already learning music with the El Sistema methodology as official members of our super music family. This may not sound so fancy, but actually... it is! Since last year there was no activity at all for children at the camp and they did not even go to the ordinary school. Thankfully, this season brought them more opportunities not only to get educated but also to go out of the camp, meet peers and discover their talents, as all children should do. During the next weeks, all the new students will join El Sistema Greece Youth Orchestra and El Sistema Greece Youth Choir and they will play music together!
We are very proud of this new nucleo of El Sistema Greece and we hope soon to be able to visit more cities in Greece and offer music education to as many kids as possible. With your support and the help of your donation, we are getting stronger and stronger.
Once again, THANK YOU!
With much appreciation,
Friends of El Sistema Greece team