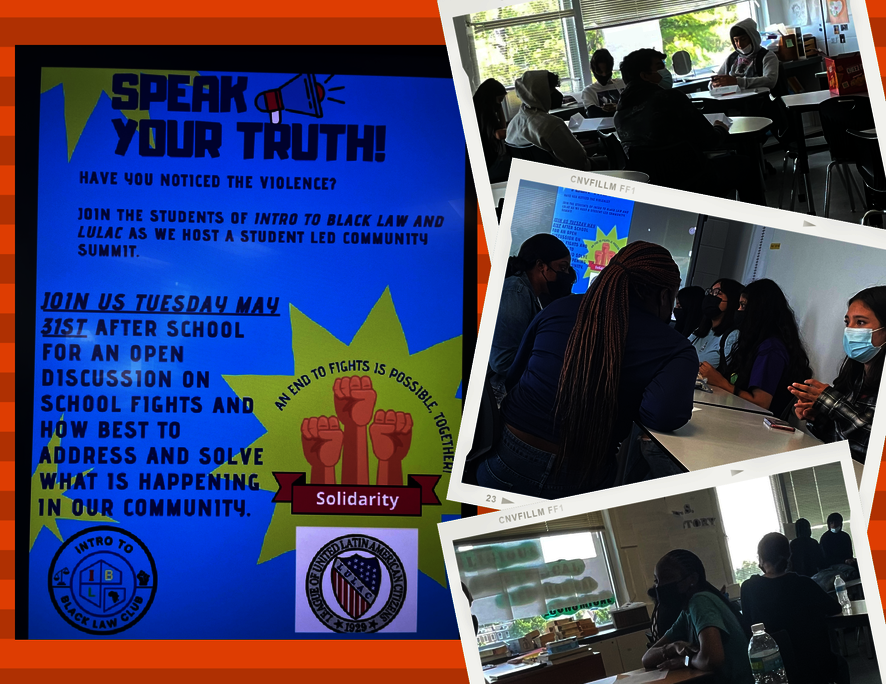 We have finished another challenging school year. Teachers and parents have navigated numerous obstacles – some new, some familiar – over the last 10 months; I hope teachers, parents and students can take joy in their wins and recognize that there are no losses when witnessing the growth they've experienced between last September and now. As we head into summertime, it's important to prioritize time to relax and reset. Given the lessons of the last few years, we can't know for certain what this fall will have in store for us all. But we can make this season one for building resilience, within ourselves and the children in our lives.
For more than 27 years, Inspired Teaching has been teaching teachers and school leaders to create classrooms where children thrive. Now, we're helping parents bring this approach into their homes. The Resilient Summer Handbook has short articles and activities you can put to use in strengthening your relationship with your child; engaging them in meaningful tasks to help them build independence, focus, and perseverance; and setting expectations for open communication and mutual respect.
Hooray for Monday on SoundCloud
The first issue of Hooray For Monday was published in August 2020, in recognition of the challenges school leaders and teachers were facing during the first year of teaching in a pandemic. In the many Mondays since, we've shared numerous resources, tools, and expert insights to help prepare and excite you for the week ahead. We've explored SEL, Inspired Teaching's 5 Core Elements, the 4 I's, and the ABCDE of Learner Needs, learning from school leaders' and teachers' on-the-ground experiences, and connecting current events to an engaged classroom.
And recently, we made it even easier for you to start the week off on a positive note! Hooray For Monday is now available in audio format. Whether you're on the go, need to multitask, or just prefer auditory information, you can now listen every week!
Parent Workshop
On June 2 we held a workshop just for parents! Thanks to a grant from the Capitol Hill Community Foundation, we were able to create a session focused on "Parenting Resilient Children," which explored ways to nurture social and emotional learning in order to help children thrive in school.
Participants learned about the ABCDE of Learner Needs, using Asset Framing to shift perspective on challenging interactions, and looked at ways to engage children's Intellect, Inquiry, Imagination, and Integrity by pursuing their interests in new and creative ways. The session built on concepts Aleta has been exploring in recent issues of Hooray for Monday, including Resilient Children and The Desk is a Barrier. All participants received a copy of the Resilient Summer Handbook. (And you can get your own copy too!)
Speak Truth
Inspired Teaching held an in-person Speak Truth at EL Haynes High School in Washington, DC on May 31. Dozens of students participated in the event, which focused on four topics: Don't Touch My Hair; Immigration & Deportation; Gotta Catch Em' All; and Violence in School. The sessions were held in partnership with the school's Intro to Black Law and LULAC after school clubs. During the Violence in School discussion, student-facilitators led with questions such as: What does solidarity look like to you? Why do we think there is racial tension in school? How do we relate to each other as students of color?
A Big Spring for Real World History
It's been a big spring semester for students in our yearlong Real World History course. Real World History engages students directly, and serves as a model of the kind of engagement-based teaching we strive to implement in every school.In early April, Real World History students gave the keynote presentation on the closing day of the 2022 DC History Conference. The students showcased the oral histories of the Great Migration they compiled in the fall, exploring common themes in the experiences of the narrators as they relocated from the South to DC. Joined by narrators from this year's program as well as several from previous Real World History classes, the students did a wonderful job presenting in front of more than a hundred audience members in the Martin Luther King, Jr. Memorial Library.
Later in the month, three Real World History students presented their group project, The Good Friday Agreement, for consideration in the National History Day city-wide competition – and were awarded first place! After incorporating feedback from the judges, they will present virtually during the National Contest in mid-June, alongside thousands of other high school students from across the country. Their project explores The Troubles and the impact the Good Friday Agreement had at the moment and on future peace agreements.The students have put a lot of Intellect, Inquiry, Imagination, and Integrity into preparing for these events, from in-depth research into their Great Migration narrators' lived experiences to sharpening their public speaking skills – in addition to their time interning with DC-area cultural institutions.