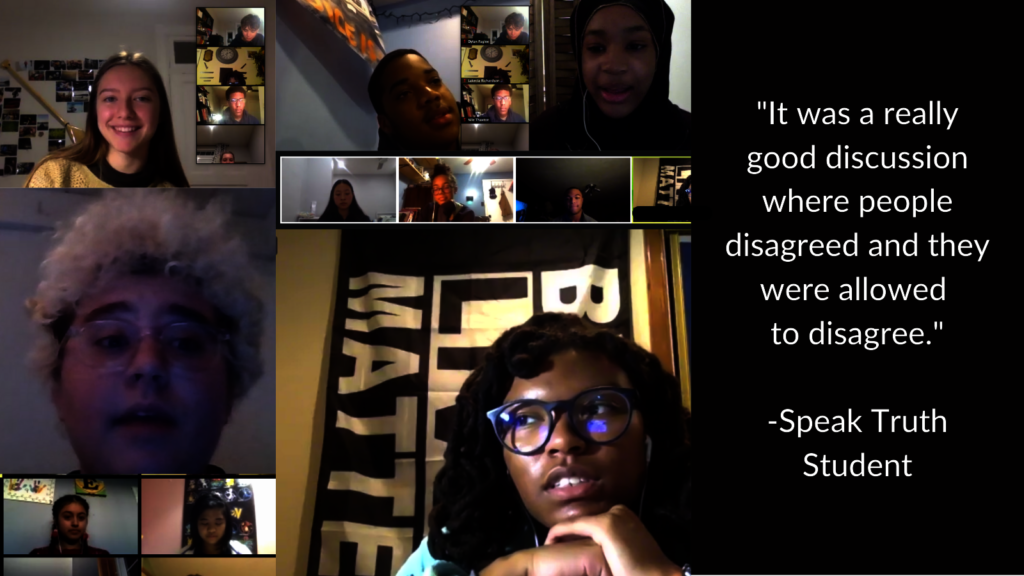 If the chaos of 2020 taught us anything, it's that our plans and goals can be thwarted by factors outside our control. But that doesn't mean we abandon the idea that we can have some control over things we wish to change. Indeed, hope and confidence in our ability to change things makes getting through the rough patches possible. A teacher who struggles to connect with a student doesn't abandon the effort mid-year. Rather, she retools, learning more about the student, seeking new connections, striving for that spark that lights the way into the possible. Similarly, schools that have been remote haven't given up on the promise of bringing students back together again even though the metrics are daunting. Rather, they plan and strategize and prepare for the day when the metrics shift in their favor.

We can't predict what 2021 will hold. But we can guarantee it will be different. And we can help determine what happens in the new year.

Let's try new things. Let's imagine bigger possibilities. Let's strive for deeper connections. Let's be guided by and grow our Intellect, Inquiry, Imagination, and Integrity. As the light slowly returns to our days through winter and spring, let us be part of that light, shining possibility into the unknown.
Student Work Featured
In February 2021, we were thrilled to see the work of Real World History students showcased in two public spaces. A Washington Post article titled The Great Migration becomes a great subject for District high school students highlights the work students in this course have done over the years to record oral histories of people who were part of this moment in history. These oral histories will soon be available via the D.C. Public Library's People's Archive.

Students in this program have also been working with The Phillips Collection. They created a short film modeled after Jacob Lawrence's Migration Series in addition to labels for several of Lawrence's pieces. Both will be showcased as part of a community exhibition from March 6 - May 16. Scroll down to the paintings on this page to read their words.

As Real World History students dive into a number of other internships and opportunities in the weeks ahead we look forward to sharing their learning!

Monthly Inspired Teaching Institutes
In December 2020 we began a series of monthly teacher institutes built around timely themes. In January teachers gathered to talk about "Embracing Change" and left the sessions with a toolkit for how to thoughtfully approach a change they wanted to make in their own contexts. In February we explored "Mental Wellness" and participants were inspired by the words of three young people who shared projects they'd launched in their schools to support the health and well-being of their peers and teachers.
Inspired Teaching Publications
The following publications, authored by senior leaders and students at Inspired Teaching, offer deeper perspective into our work during this extraordinary year, and reflect our goals for children and young people. It's our pleasure to share them with you.
PreK-12 Education Recommendations to the Biden-Harris Administration – to Build an Engaged Citizenry
February 3, 2021, The Washington Post
Discussing Sedition in the Classroom, Should We?
January 12, 2021, BAM Radio Network Special Report
How to talk, and listen, to your students during times of crisis
January 8, 2021, ASCD