Project Report

| Jan 3, 2014
It was a long process, but we made it.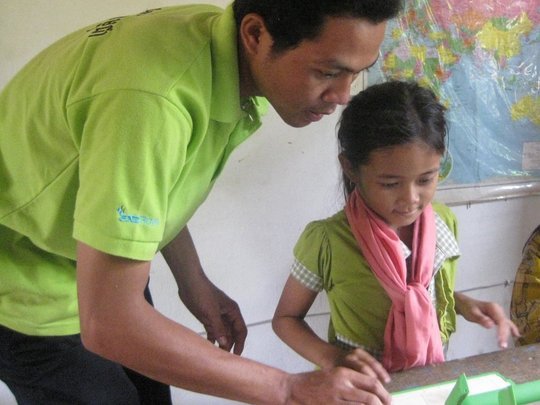 Thank you for supporting GlobalGiving UK Innovation fund and helping us to pilot new training and support projects for our partner NGOs, maximising their impact in their local communities.
You've helped us achieve the most successful Gateway Challenge to date (fundraising challenge for organisations new to GlobalGiving UK) and helped us add value to the work of so many overseas partner organisations through our Impact Assessment programme.
It was a long process, but we made it. Our Gateway Challenge was great success. After carefully selecting and thoroughly vetting applicant organisations this August and September, throughout the month of October we held a series of training sessions for the selected organisation in a range of topics (writing a great project page, pitching a project, social media and emails as fundraising tools, mapping supporter networks, preparing an online fundraising campaign). This training programme prepared the 25 selected organisations for the fundraising challenge ahead: raising £2,000 from 50 donors over the course of 5 weeks (ending 23rd December 2013). It was not easy, but these amazing organisations did it. Over 1500 people donated, raising over £75,000: http://www.globalgiving.co.uk/leaderboards/gateway-challenge-november-december-2013
Youth Star Cambodia from Phnom Penh Cambodia managed to raise over £10,000, also winning our £1,500 bonus prize. This will greatly help them recruit and coach Cambodian graduates to volunteer in underserved areas of Cambodia, setting up youth clubs and implementing campaigns to address community development issues and social issues, such as domestic violence and alcohol abuse. They would never have been able to raise this amount had it not been for the challenge, pushing them to connect to people they never thought would support their cause.
And remember our Impact Assessment Programme? We have sent six GlobalGiving UK volunteers to visit our overseas charities in Zimbabwe, India, Ghana, South Africa and Morocco and support thier work and impact measurement. This programme also helps us see exactly what impact your donations are making in the local communities. Listen to what our wonderful volunteer Chido Dziva Chikwari, travelling through Zimbabwe and helping our partner charities build their capacity, has to say about the work of Zimkids, Zimbabwe: "What I loved the most about Zimkids was the spirit of what I would like to call Family. The centre is literally Built by Orphans, Run by Orphans, For Orphans". You can read her blog posts here and see how much fun the children at the centre are having: http://myheartsimpressions.blogspot.co.uk/2013/08/a-picture-diary-of-my-week-with-zimkids.html
Neither our Gateway Challenge nor our Impact Assessment Programme would have been possible without your belief in these projects and your wish to make a difference! Thank you for all your support.
On that note the whole team at GlobalGiving UK, staffers and our wonderful volunteers, thank you and wish you a wonderful 2014!