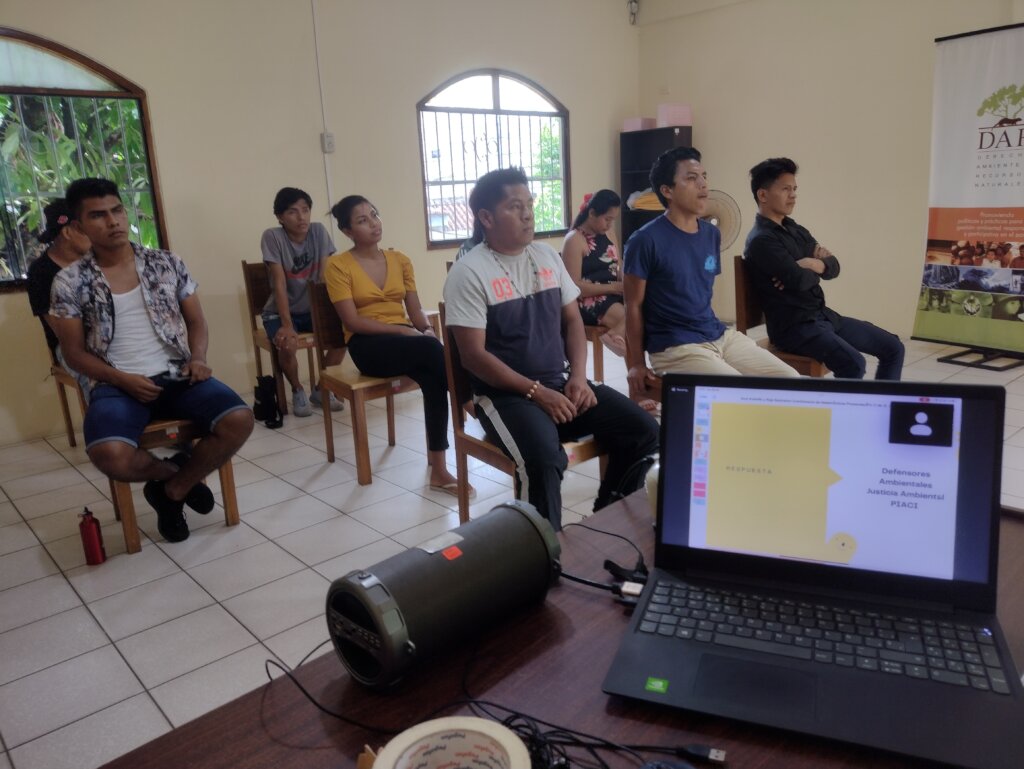 Here in Peru, the month of April means entry exams to higher education institutions. Unfortunately, it was complicated this time. Of more than 30 new indigenous youth which arrived in Iquitos and the student organization OEPIAP, with the dream to pursue higher education in their baggage, only 13 managed to pass the entry exam and enter university or a technical college.
It's an unusual low number of indigenous youths that pass the admission exams, because of the high demand and great competition between applicants on one hand, and the limited vacancies on the preferential modality "indigenous people" on the other. The preferential modality usually offers a fairer chance for indigenous youth, since they only compete with other indigenous applicants, which have had similar preparation in their communities, as opposed to youth that has grown up and studied in cities. Nonetheless, this preferential quota has not been increased over the past years, although the number of applicants has grown.
The young people who are already enrolled and studying just finishing the 2021-2 cycle. We have been monitoring this group closely and have offered personalized support. We started to offer academic tutoring in January, and up to date have provided 13 Basic Mathematics tutoring lessons, 4 Statistics lessons and 11 Chemistry lessons, crucial in the time of preparation for exams. Coordinating these classes, however, always poses a challenge, due to the different levels and study schedules of the beneficiaries.
Our project staff also continued to advise the board of the OEPIAP, both on strategic and administrative issues, such as reporting of expenses, updating the membership database, handling of internal and external affairs. One of the most important external advocacy processes revolves around their formal agreement with the regional government (GOREL) and the local university (UNAP). Among others, this agreement guarantees housing, food, and decent study conditions to the students. There has, however, been disputes with regards to the implementation of the agreement, and the students staged a protest to demand the agreement be implemented correctly, in line with their demands. Negotiations have also started with regards to the renewal of the agreement – a fundamental process.
Finally, in the end of April, Chaikuni´s communication staff led an intercultural communication workshop for 13 young people from the OEPIAP. The objective of this workshop was for young people to recognize the potential of current communication tools, which are readily available to them, such as smart phones, facebook, and other social media. These simple tools can be great allies in their advocacy efforts. During the two-day workshop, they were provided with several examples of institutions and/or cases in which the social networks are the basis for their operation and maintenance, as well as practical exercises on how put forth their demands as an indigenous student organization.
As always, we thank you for your continuous support to the indigenous students in Iquitos. Without you, we couldn´t do this work.
With gratitude,
The Indigenous Students of OEPIAP and The Chaikuni Institute Team