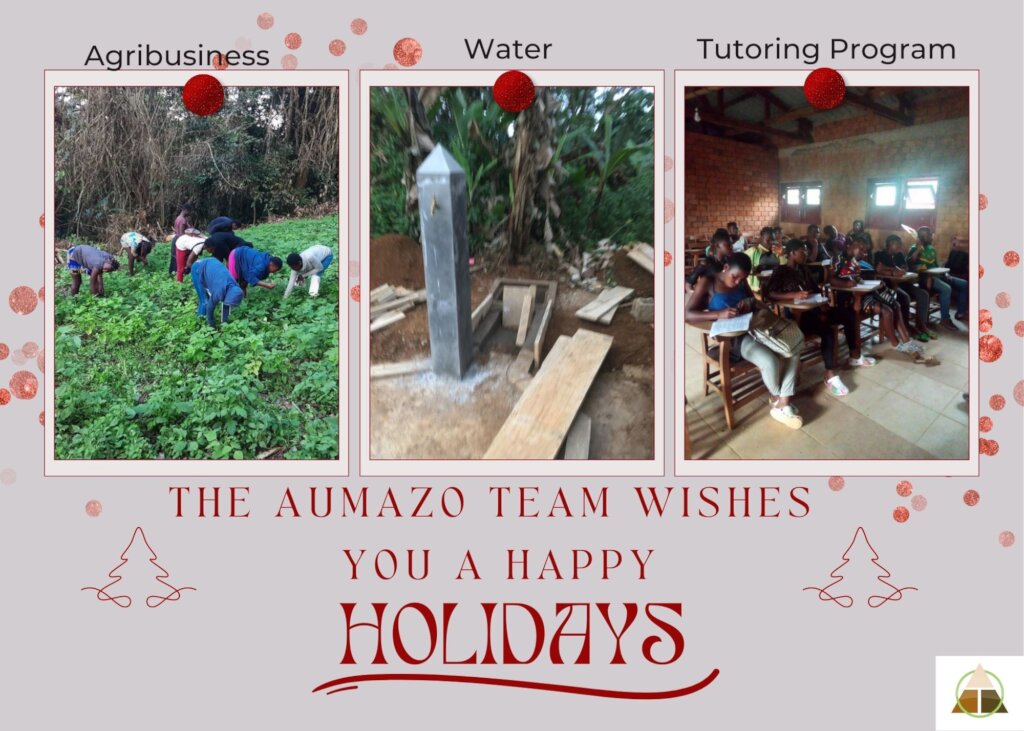 On behalf of AUMAZO, we would like to express our sincerest gratitude for your generous backing throughout the year. Your contributions have helped us to continue our mission of transforming girls' lives in rural Cameroon with quality high school education and better school infrastructure.
You have enabled us to make a real impact in their lives with tutoring, scholarship, and agribusiness programs. We also completed the water tower, and pure water is coming out of the faucets on the school site.
Your support and dedication humble us, and we are deeply grateful for your generosity.
Please take a look at our impact report here.
Your contributions have helped us turn the ordinary into the extraordinary for four years. Something rendered impossible six years ago when we started the tutoring program happened. Ten girls graduated from high school, including A. Merveille.
She visited girls in the tutoring program with the following words of encouragement: " I credit my success in school to Aumazo. The tutoring program gave me a lifetime opportunity to excel in school and life. I urge you all to be serious about learning, attend regularly, and participate fully. That's what I did, and it's the only secret to success at the Aumazo tutoring program."
We also credit our success and the continued positive impact on the lives of these girls to you. We know that, as usual, you will sustain our effort in the coming year and be part of our journey as we strive to reach even greater heights.
Once again, thank you for your kindness, support, and commitment to our cause.
Sincerely,
Jacqueline Audige and the Board