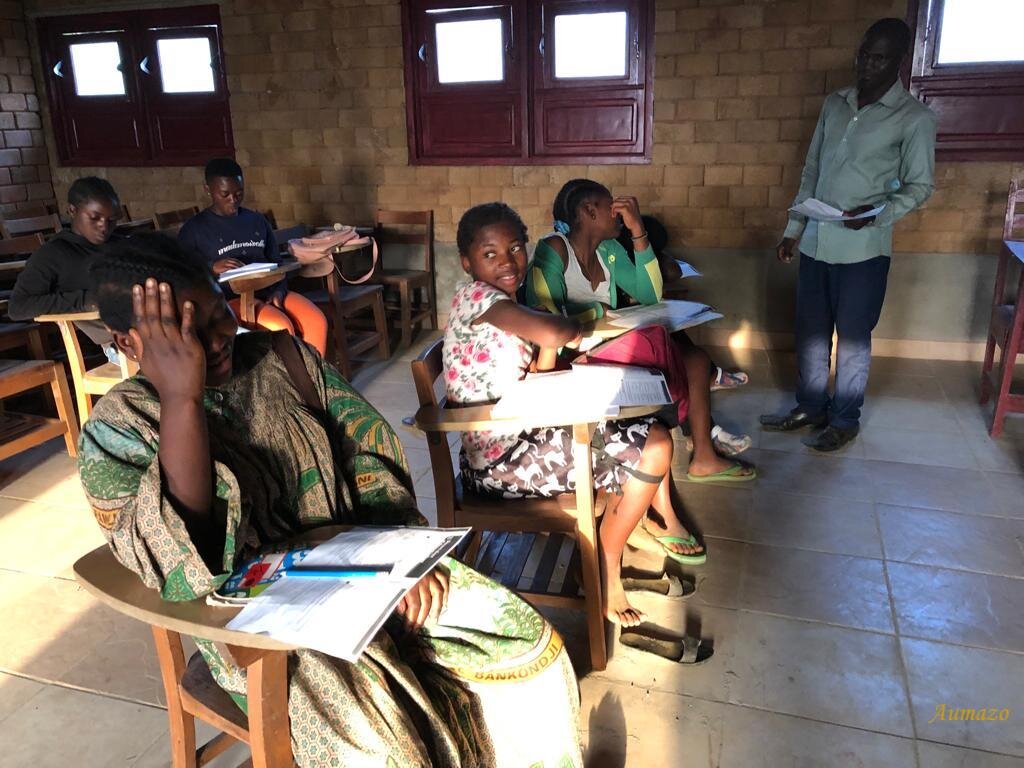 Two months after the academic year 2021-2022, we took a giant step and moved the tutoring program into the Aumazo school building in Bankondji.
It was risky, given all the challenges we still have to overcome to make the building fully functional. There is no light, and we depend on daylight to maximize classroom time.
We know that by teaming up with you, we will overcome those hurdles again. We want to take advantage of theLittle by Little campaignthat lasts five days and starts onApril 4, 2022, at 00:00:00 EDT, toApril 8, 2022, at 23:59:59 EDT.
Our goal is to raise $2,000 or more during this campaign. GlobalGiving will match 50 percent of all eligible donations up to $50 for the campaign's duration during theLittle by Little drive.
We took a risk. It turned out very well, more than expected under the best of circumstances. We were able to usher into service the tablet armchairs that the University of Maryland donated to Aumazo in 2012.
We count on your continued support to raise the needed funds to cover the electric lighting and wiring costs.
Things are looking up because of your involvement and support. We invite you to mark your calendar today so that you don't forget to donate $50 or moreand help us extend the learning opportunity for girls in the new building.
Thank you for your undeniable support. We appreciate your partnership.
Sincere gratitude,
Jacqueline Audige and the Board