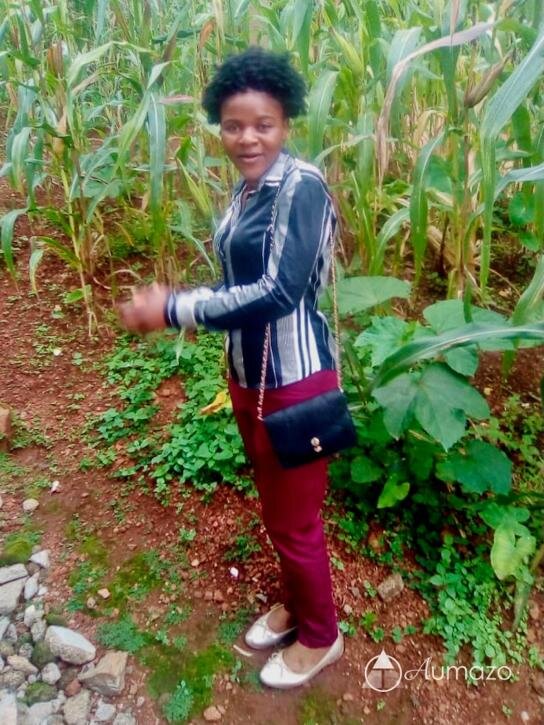 The holiday season is upon us. The transformation officially starts at Aumazo with ThanksSharing. This year is unique. For 24 hours from 00:00:00 EST to 23:59:59 EST on November 30, 2021, GlobalGiving is offering a $1,000,000 Incentive Fund which will be distributed proportionally among participants.
The good news doesn't end there. GlobalGiving is giving us all possible incentives to continue and strengthen the transformation of the programs. You are welcome to donate up to a ceiling of $2,500 to be eligible to receive Incentive Funds.
Elisee's Inspiring Resilience
We are thrilled to know that there are additional opportunities to sustain the education of other girls in the tutoring program, such as Elisee. She is one of the early graduates of the tutoring program.
Elisee's jaw-dropping transformation is exceptional. She reviewed all her ordeals and recounted the challenges she faced during the academic year in a statement to us. "I spent two of the three quarters in a hospital bed. However, I was determined to complete my education. I wouldn't let the illness take away everything I have worked for for the last five years. I thought of the sacrifices Aumazo donors made to support my education. That gave me the strength to fight. In the end, I won. I had only one quarter to catch up for the entire school year. I did and obtained my high school diploma."
Sustaining Our Successful Educational Programs
Elisee's resilience and determination encourage us to do more for girls in our programs. She represents and embodies the spirit Aumazo instills in every girl who joins our programs.
The celebration of this unprecedented transformation occurring for girls in our programs is our collective victory. We can continue to win if we band together.
Donate on #GivingTuesday
Let's do it again this #GivingTuesday November 30, 2021 and transform more girls' destinies with our gifts.
Thankfully,

Jacqueline Audigé and the Board