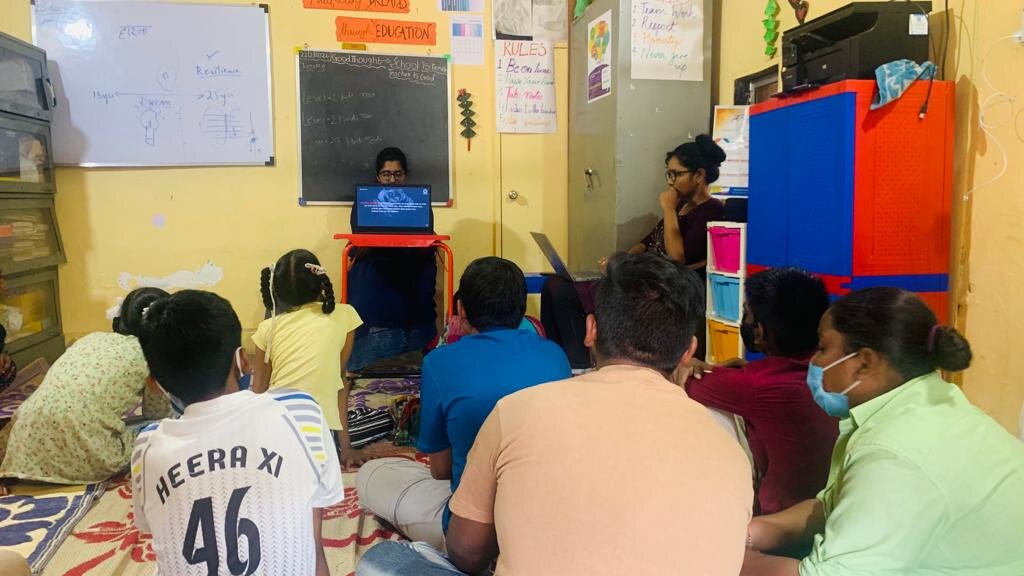 Name of Project: Pratham & Pragati Projects
Project Period: Ongoing
Reporting Period: January- March 2022
Specific Objectives of the Project:
That vulnerable children in Government Homes and Red-Light Districts gain access to academic, vocational and life skill education.
To bridge the digital divide to help children have access to online learning through provision of mobile devices, mobile recharges/data packs and providing IT infrastructure and IT courses for children in Government Homes and Red-Light Districts.
104 data recharges were provided to children from red-light areas to gain access to online learning until schools fully reopened.
3 children were enrolled for Computer Education.
Achievements of the Project:
Sahaara strives to achieve its vision of fulfilling dreams of the vulnerable and marginalized in society. With a belief that every person has a dream, our education centres ensure that our participants can articulate and work towards achieving their dreams. Children living in high-risk environment in the red-light districts are under constant neglect and prone to abuse. In such environments, the school drop-out rate is usually high. Additionally, children in government run homes lack access to quality education and personal attention, which also results in high level of school drop-outs. Pratham and Pragati programs strive to build strong foundations among such children in math and languages through remedial education centres to ensure that children achieve grade level competency. They are also provided access to Computer Education and Vocational training courses to equip them to eventually fulfill their dreams.
In this reporting period 104 data recharges were provided to children from red-light areas to gain access to online learning until schools fully reopened. Sahaara also identified and enrolled suitable candidates for computer education and 3 children were enrolled for the same.
Through the rough Tides
This is the story of a little girl named Sania* who studies in our Ghatkopar educational centre under Project Pratham. She lives in a family of four consisting of two brothers (Sunil* and Sumeet*) and her mother. Unfortunately, her father passed away six years back which created lot of financial strain for the family.
Moreover, because of COVID restrictions the situation worsened for the family. Sania's mother also underwent two surgeries because of ill health conditions. Amidst all this, Sania's elder brother Sunil could not bear the financial burden of the entire family on him. Because of such financial strains he left them and went to live in their village.
With Sunil's departure, there was no one earning in the family. This affected the education of both Sania and Sumeet. With no means of meet their needs, Sania's mother took up menial jobs of tailoring & odd jobs that gave her a meager income.
Sahaara teachers from the education centre learned of these issues in Sania's family and supported the school fees of Sania & her brother Sumeet. Also, they were able to tide through the pandemic by receiving ration and hygiene support through Sahaara Emergency Relief Program.
Sahaara also provided support of a device and mobile data recharge that helped the children to continue to pursue their school education. Sania is a hard-working and sincere child. She is doing well in our education centre and will definitely fulfil her dreams and aspirations.
*Name changed to protect identity.
Links: