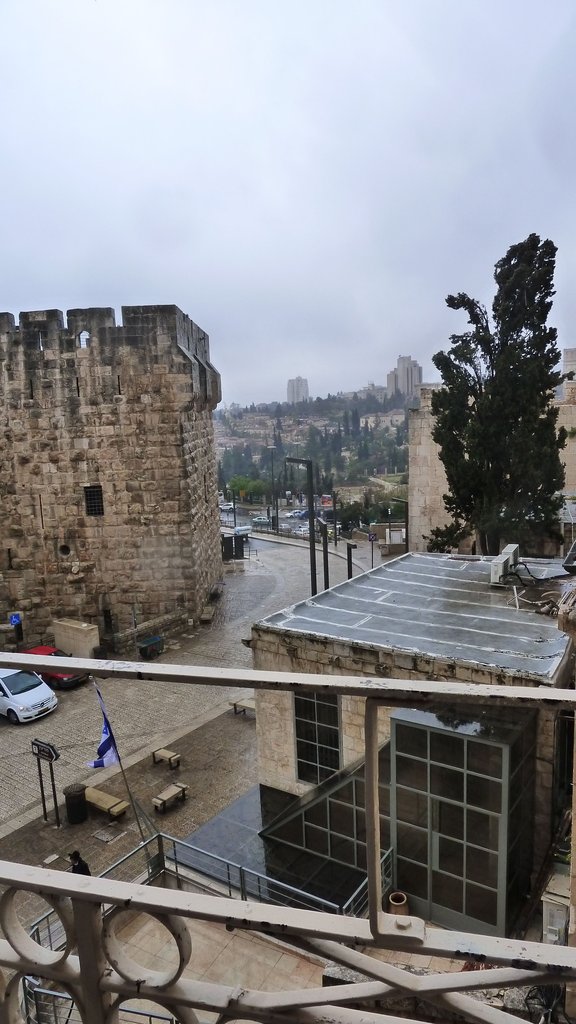 Dear Friend,
Greetings from Jerusalem! Rebuilding Alliance's Accountant and Assistant Project Manager, Thai Hien Ho, and I arrived yesterday to a rainy, blustery, thunder-stormy Jerusalem.
Tomorrow we'll be meeting with the team at the UN's Office for Coordination of Humanitarian Affairs (UNOCHA) who wrote the newly released, "Area C Vulnerability Profile". As stated in the report, "An estimated 297,900 people live in 532 residential areas in Area C, comprising some of the most vulnerable communities in the West Bank in terms of humanitarian needs." (see attached link). If you've been looking at the West Bank via GoogleMaps, Area C looks so very empty — the villages have already disappeared. That's a problem we should be able to fix. With the help of a friend at Google, Thai and I will be conveying UNOCHA's data to the mapping team at Google so that those missing 532 residential areas including some 148 Palestinian towns will show up on Google's maps of the West Bank.
When I think about all that Rebuilding Alliance does, I feel that this project, the U.S. Movement to Save Palestinian Villages, is one of our most important. I'm delighted to report that we've used project funding to purchase a GPS camera and also MapAnything Software to help build the software app that will make it easier to contact congress.

Here's what we plan to do on this trip:
1. We want the U.S. Movement to Save Palestinian Villages to build on our success in keeping one village, Al Aqaba, standing despite demolition orders issued on 97% of the village including nearly all the homes, the medical clinic and our kindergarten. What's worked is our collective engagement with congressional staffers who call the U.S. State Department and the Israeli Embassy at their constituents' request as soon as demolition bulldozers are on the move. We hope to meet with the American Consulate in Jerusalem to explore how to extend this to other at-risk villages;
2. We are in touch with Reverend Yoshii and the Friends of Wadi Foquin Village who are also visiting the area. Their congressional briefing was very successful but in January, the Israeli Army destroyed some 200 newly planted olive trees in Wadi Foquin. That's the type of destruction we hope can be avoided by developing a contact congress "early warning system" approach, much like we've done in Al Aqaba.
3. We're working with a group of UC Berkeley Computer Science Students who are part of a chapter called, "Code the Change" to develop better mapping tools for projects like this, both as a way to raise funds for construction and tree planting projects and also as a way to monitor progress over time and build advocacy to keep each project area safe too. Their prototype may be ready next month!
4. We look forward to meeting the legal team at Rabbis for Human Rights to hear about their lawsuit to assure villages in Area C to plan their future growth. Thai and I hope to meet with them to explore how we can focus U.S. attention on this important concept through our advocacy software.
Thank you again for your support of the U.S. Movement to Save Palestinian Villages and for your patience as we work through our software development phase. This is such a critical time — I hope our software app. will be ready soon, soon enough to keep the villages standing in Area C.
Sincerely,
Links: