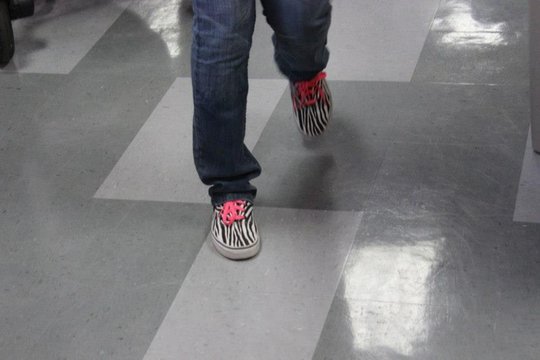 Hello GlobalGivers!
It has been almost one year since Hurricane Sandy ravaged the coasts of Cuba, Haiti, and the United States, leaving in its path numerous deaths, huge economic losses, and the shattered dreams of those who were deeply affected by it. The storm had a devastating effect on the Northeastern coast of the United States, especially in New York, where it caused the closure of the New York Stock Exchange, loss of electricity, and the destruction of homes and businesses by fire.
However, thanks to your generosity and kindness, numerous organizations are able to continue to provide a beacon of hope and another chance to start again. Baby Buggy was able to provide over 600 backpacks and 600 early education school supply kits to children who lived in the Sandy affected areas of Rockaways, Brighton Beach, and other neighborhoods in Brooklyn, New York. As a result, programs in Far Rockaway experienced full cubbies filled with new school supplies and other educational toys. Parents were relieved to see their children going back to school, and children were very happy to start school with new supplies, since their old ones were completely ruined due to the flooding caused by Sandy. Aside from the beautiful backpacks and lunchboxes, paper, notebooks, glue sticks, pencils, and markers were also distributed so that elementary schools can begin the year ready to thrive and learn. These indispensable school supplies for learning couldn't have been bought without your generous contribution!
Another program that was able to provide quick relief to the survivors of Hurricane Sandy was K.I.D.S (Kids in Distressed Situations). In a successful attempt to team up with SnowSports Industries America (SIA) and the Queens Library, they were able to stage two distribution events in which new winter apparel and sneakers were delivered by the generous member companies of the SIA. May was also a great month for charity, as the Far Rockaway Community Library hosted a donation event of thousands of winter apparel items to the residents affected by the super storm. Also, the Queens Library for Teens distributed Vans sneakers to approximately 300 youth. Many teenagers and children were ecstatic, as some never owned more than a pair of sneakers in their lives or hadn't been able to purchase a new pair of shoes since the disaster. A 16 year old Hurricane Sandy survivor said: "This is the first pair of sneakers that I got since the Hurricane".
Thanks to your donation, hundreds of children and teenagers are now able to walk on the streets with a smile in their face. It is because of your contribution that these organizations were able to team up and deliver not only shoes, but hope to the many survivors of one of the deadliest and most destructive calamities to affect our nation in recent years. Your contribution continues to make a difference in the lives of those were affected. We will keep you updated in the following months; however, feel free to let us know if you have any questions or thoughts in the comment section below.
Thank you.