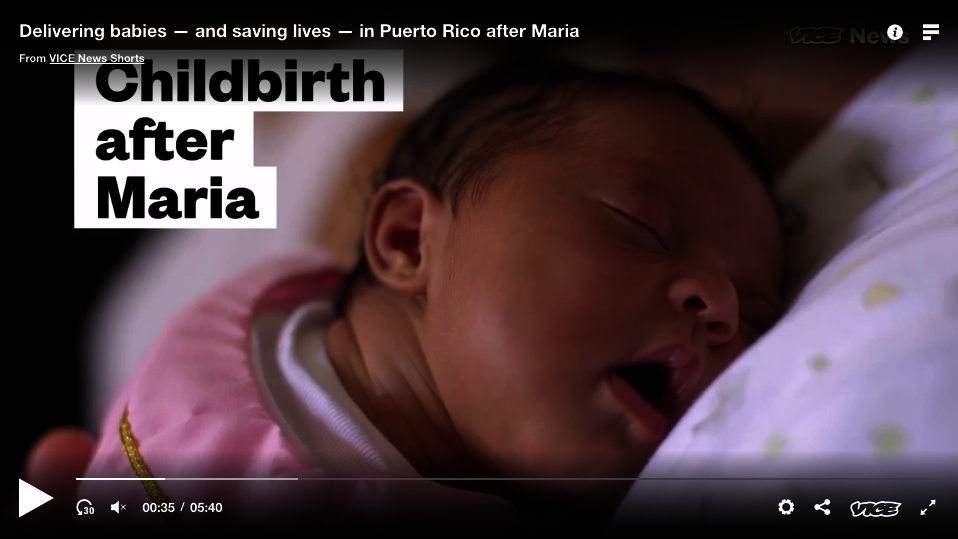 10 days after Hurricane Maria made landfall in Puerto Rico on September 20, COHI's 1st field team arrived to distribute maternal and newborn related healthcare supplies and to support local midwives.
With your help, we successfully transported 4,000 pounds of supplies, including syringes, gauze, speculums, gowns, pads and diapers, and delivered them to our partners in Centro MAM (Mujeres Ayudando Madres). Two separate clinical teams including OB/GYNs and midwives have provided upwards 100 prenatal and postnatal visits and organized the intake of a women's health assessment. We have also distributed $5000 in cash grants given to the island's midwives and $60,000 worth of essential medicines were provided to women's and newborn health clinics across Puerto Rico.
You made this happen!
Your donations mean so much. Thanks to you, pregnant women and new mothers will receive care from midwives trained to deliver babies under crisis conditions. We are in touch with local midwives to support their ongoing needs.
COHI wants to continue to help women and children affected by Hurricane Maria. Here's some of what we hope to accomplish in the year ahead:
5,000 women and children provided with direct clinical care.
5 new cash grants given to local birth and maternity centers to help with disaster related costs.
100 cash grants given to local pregnant/expectant mothers and families with newborns.
Provide financial assistance for medical care and counseling services.
Provide financial assistance for housing and transportation costs accrued by vulnerable women and children.
Provide direct clinical, maternal and newborn healthcare.
Thank you for your continued generosity! With your support, we hope to continue funding Centro MAM for women and newborns in the area and accomplish our impact goals this year.
Follow us on our social media channels if you'd like to receive even more updates from Circle of Health International on the field @circleofhealth .
Sincerely,
The COHI team